EcoPro Garage Door Insulation Kit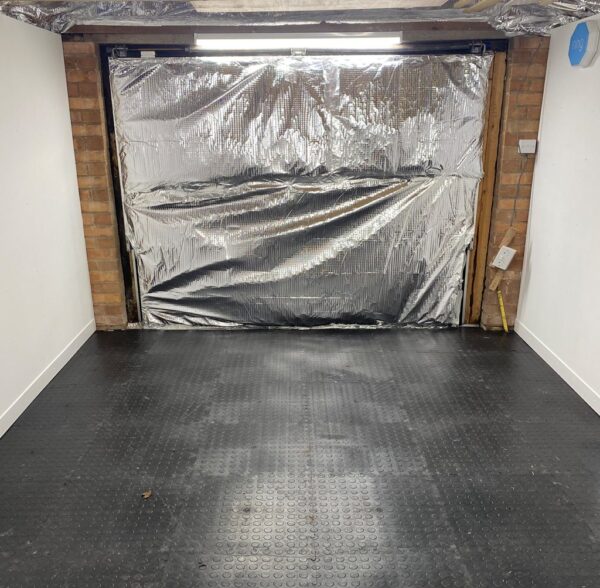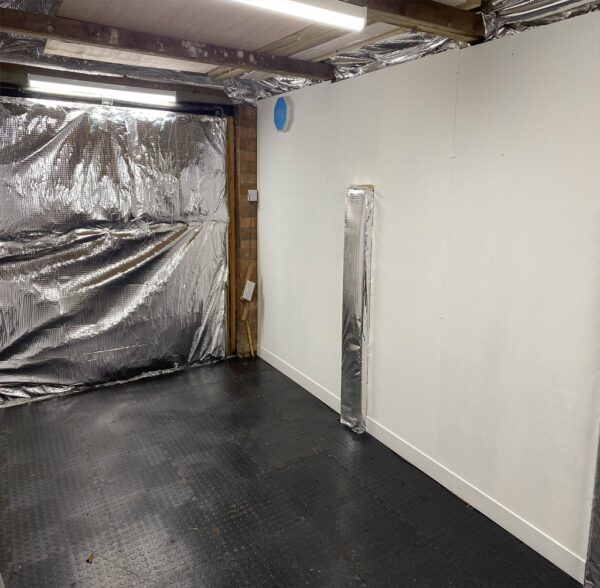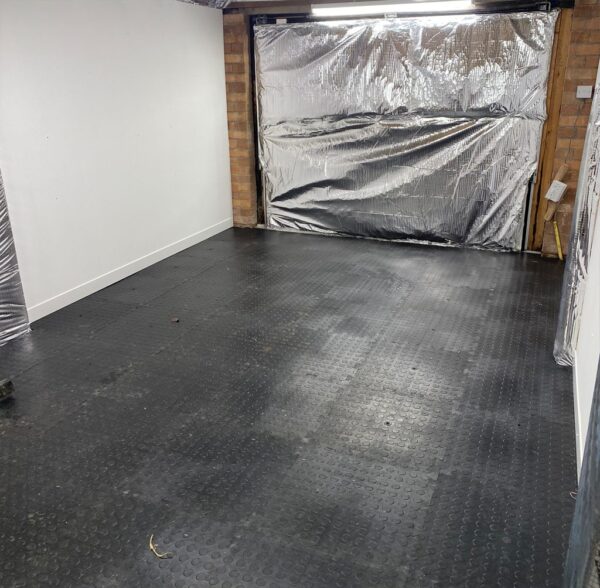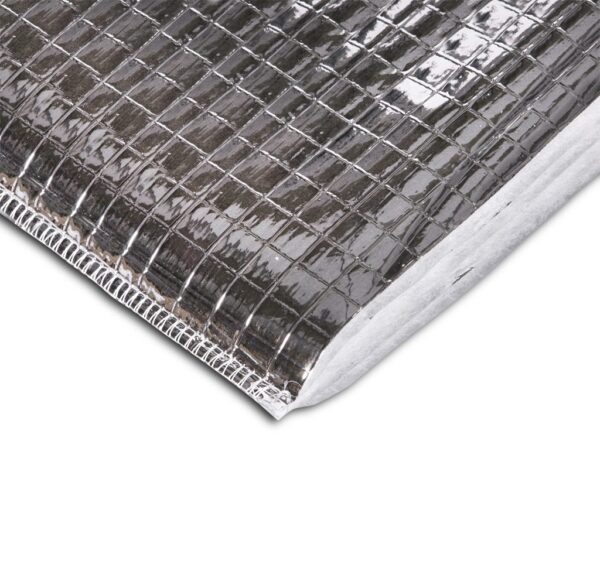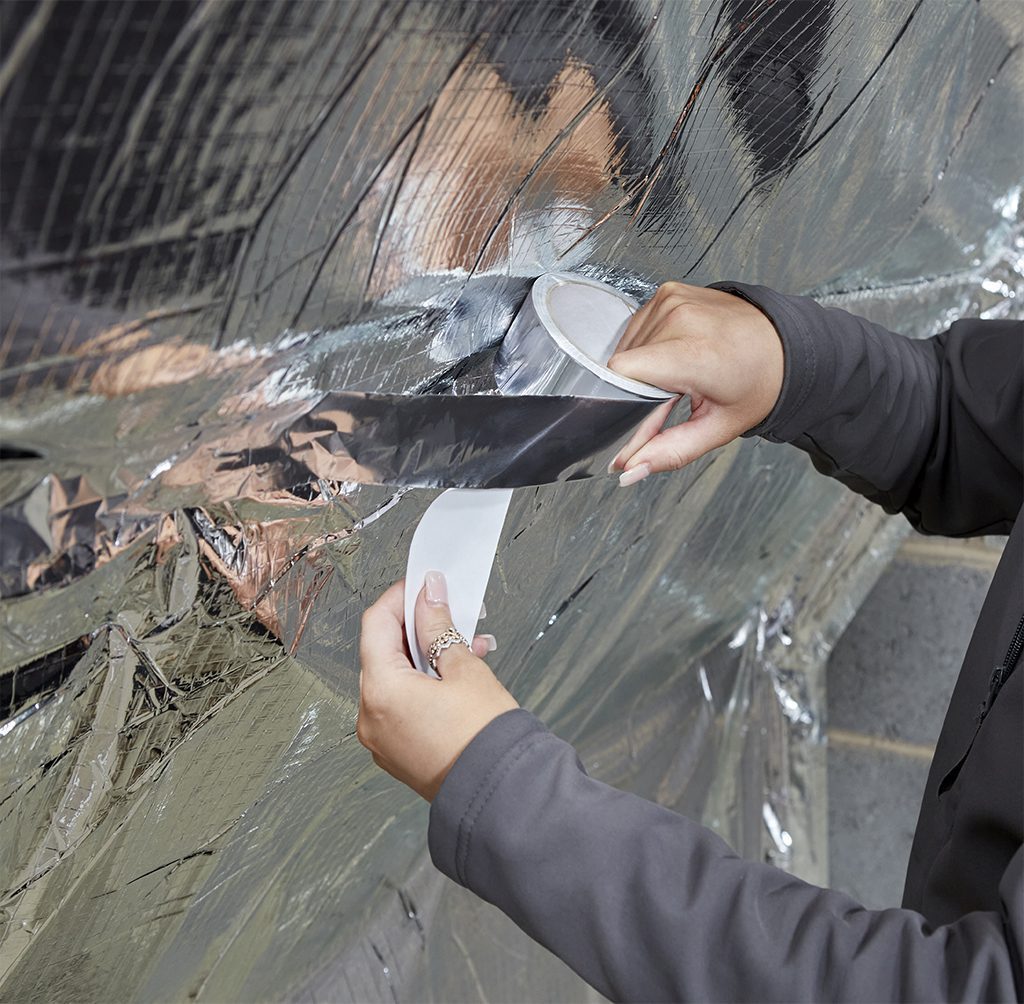 EcoPro Garage Door Insulation Kit
expand_circle_down Description
Multifoil Insulation For Garage Doors
The EcoPro Garage Door Insulation Kit has been designed to conserve heat and reduce the energy consumption, in your Garage.
Why Insulate your Garage Door?
This is a highly effective Garage Door Insulation Kit – outperforms the alternatives, as it contains a highly reflective multifoil insulation material manufactured from 6 layers. This insulation is guarantee to reduce heat loss and provide you with a more ambient garage temperature, all year round. Incomparable in terms of its draught prevention and thermal properties to thin foil alternatives.
If your Steel Garage Door is left uninsulated there is no insulating barrier to prevent cold bridging. Quite simply, this means that you may as well leave the door open, as steel is a material that is greatly susceptible to cold bridging.
During the Summer, when temperatures rise –  without Insulation you will be left exposed to excess heat and could feel uncomfortable in there too.
You will also significantly reduce moisture build up or condensation, when taped and sealed it will create a vapour control layer.
Our Garage Door Insulation Kit Includes
Single Garage Door Insulation Kit
Highly Reflective Multifoil Insulation 1.2 x 5m (6m2)
Just 15mm Thick – Equates to 100mm GlassWool / 50mm PIR.
1 x Thermaseal Foil Joining Tape
1 x Double Sided Tape 50mm x 30m
Free Next Working Day Delivery, to anywhere in the UK Mainland
Double Garage Door Insulation Kit
Highly Reflective Multifoil Insulation 1.2 x 10m (12m2)
Just 15mm Thick – Equates to 100mm GlassWool / 50mm PIR.
1 x Thermaseal Foil Joining Tape
1 x Double Sided Tape 50mm x 30m
Free Next Working Day Delivery, to anywhere in the UK Mainland
Note: If you spend long periods of time in your Garage, say for example you use your Garage as a Workshop or Gym – we would advise insulating the whole garage. This way you will create a much nicer space to enjoy, that is ambient. This full Garage Insulation Kit, covers the entire Garage.
Delivery
Any order placed before 2pm – will be dispatched the same day on a Next Working Day Service. Orders placed over the weekend – will be delivered on Tuesday – to any UK Mainland Address.
Are you looking for delivery to Northern Ireland? If so, enquire HERE!
Contact Us
If you would like to know more about the Garage Door Insulation Kit or the Full Garage Insulation Kit – you can give us a call directly and we will be more than happy to assist you.
If your preference is to message, you can also use our Contact Form or drop us an email on sales@ecohome-insulation.com
FREE GIFT
Spend £500 + VAT and Choose a FREE GIFT at the checkout!
Free Gifts Include: Thermaseal Foil Joining Tape, Heavy Duty Staple Gun Kit, Multifoil Insulation Scissors or Thermaseal Double Sided Tape.
expand_circle_down How-To Guides
How to Insulate your Garage Door
Clean the Garage Door

The back of the garage door, that faces internally should be completely clean. It should be free from grease, dirt and debris. You should first use a brush to wipe away any of the loose dirt. Follow with a damp cloth and clean until there is no dirt. Allow the door to dry prior to installation. NOTE: This step is critical, as a clean surface will enable the multifoil to hold securely in place.

Measure the Garage Door

Measure the Garage Door, both width and height and note these dimensions. This will ensure you cut the correct amount of material.

Roll the Insulation out and Cut

Use the Multifoil Insulation Scissors and cut the insulation to size so that the first run covers the entire width.

Install Double Sided Tape

Install the double sided tape, at regular intervals distributing evenly on the door edge or bracing. Press down firmly on the tape to ensure you get a good secure bond between the multifoil insulation and the garage door.

Remove the Backing Paper and Secure

Start at the bottom right hand side and remove the backing paper, just before insulating. Ensure the insulation is pulled tort and then put pressure where the insulation meet the double sided adhesive tape.

Repeat

Repeat steps until you have full coverage, overlap each layer slightly to ensure continuous to get the best outcome. You may need to cut the multifoil insulation to ensure you do not have an overhang and that it is the perfect fit.

Thermaseal Foil Joining Tape the Joints

To finish, apply the Thermaseal Foil Joining Tape to the joins on the insulation (between each strip) We always advise using foil joining tape all around the edges too - at the top of the garage door tape along the insulation - but also wrap it over the edge of the garage door - for both support and to ensure an effective seal.
expand_circle_down Reviews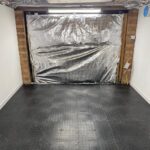 EcoPro Garage Door Insulation Kit
Your review
* Review is required
Email
* Email is required
Add photos or video to your review
expand_circle_down Q&As
What are the benefits of this multifoil insulation?
This insulation material is a multilayer insulation, its durable and high performing, 6 layers. It means you can insulate once and not have to reapply insulation, that you may have had to had it been the thin foil sheeting. Many on the market are so thin, they will allow the cold to bridge through - the thermal benefits of this outweigh thin foil insulation sheet insulation. Invest once and once only!
Will this keep in tact if I use this on my roller shutter door?
This Garage Door Insulation Kit is designed for up and over garage doors opposed to roller doors. Unless you permanently leave your roller closed, we would not advise this.
I have some material left over, can I use it elsewhere?
Certainly - you can use this material for a range of applications. Get in touch if you have some spare or have another project in mind. This may be insulating a shed, container, loft etc.
Can this material be used on the Garage Roof and Walls?
Yes - you would need a few of the door kits though, so it may be best that you visit the full Garage Insulation Kit Page - this kit can be viewed here: https://www.ecohome-insulation.com/product/ecopro-garage-insulation-kit/
Should I just insulate the door or the whole garage?
It will make a significant difference to the temperature of the Garage by insulating the door - as this is the area which brings in the most draughts and excess heat in the summer. If you garage is a usable space and you spend a lot of time in there, we would advise insulating it all as it will protect the garage and make a considerable difference and save you significant costs if you have a heat source in there.
expand_circle_down Specification
| | |
| --- | --- |
| Width | 1.2m |
| Length | 5m / 10m |
| Thickness | 15mm (5mm If Compressed) |
| Layers | 6 |
| Weight | 5.5KG |
| Core R-value | 0.93m²K/W |
| Foil Emissivity | 0.05 |
| Water Vapour Resistance | 600MNs/g |
Key Features
Highly Reflective 6 Layer Multifoil Insulation
15mm Thick – Equated to 100mm of Glasswool / 50mm of PIR
Reduces Drafts
Prevents Heat Escaping
Cost Effective Alternative to an Insulated Garage Door
Easy Application – No professional installers required
Suitable for Metal / Steel up and over Garages
Lightweight Material – No Extra Strain to Lift
Doesn't Impact the Lifting Mechanism
Keeps your Garage Cooler in Summer
Ensures your Garage is Warmer in Winter
Reduces Moisture / Condensation