Thermaseal Double Sided Tape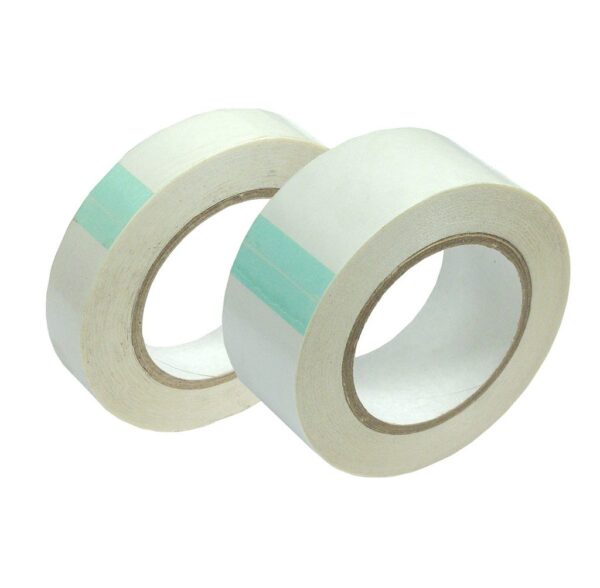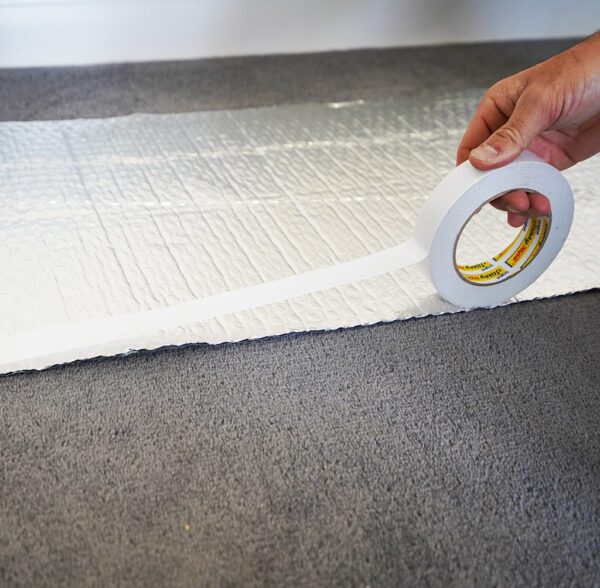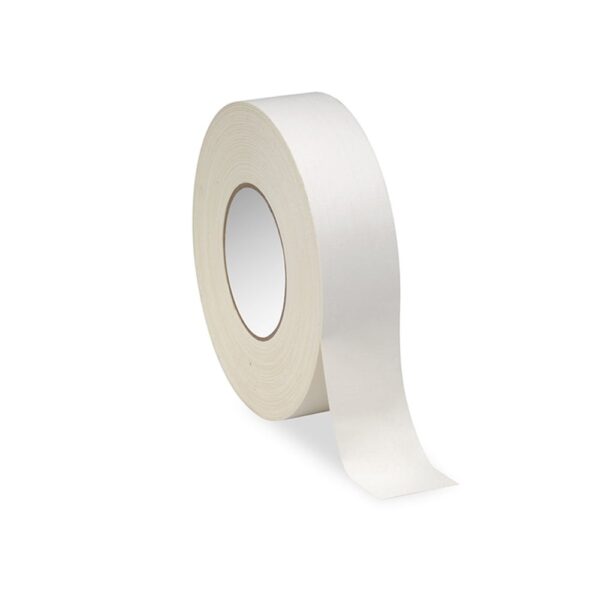 Thermaseal Double Sided Tape
expand_circle_down Description
Multi-purpose Double Sided Tape
Thermaseal Double Sided Tape is a multi-purpose ancillary item. This double sided tape is often used with YBS BreatherQuilt in pitched roofs to make installation an easier process.
It is used to create a seal between the layers of overlapped material. We recommend to use a min overlap over 100mm when sealing with our 50mm x 33m tape. The product is highly adhesive and extremely long-lasting and will last the lifetime of the insulation.
Roll Size
Double sided tape is supplied in a 25mm x 50m roll also a 50mm x 50m rolls.
Thermaseal Double Sided Tape can be used alongside Multifoil Insulation to secure it to;
Timber
Greenhouses
Garden sheds
Conservatories
Motor homes
Caravans
and also many more applications.
Double Sided Tape is also used alongside EcoTec FloorFoam, to secure the FloorFoam to concrete floors.
It can also be used with SuperQuilt, SuperQuilt Lite, SuperQuilt Trade, EcoQuilt Expert, EcoQuilt45, AirTec Double, and many more.
The product can be purchased online at this page it's also available as a free gift when spending over £500 +VAT.
If your order is over £100 (Ex VAT) you will also receive free next working day delivery.
FREE GIFT
Spend £500 + VAT and Choose a FREE GIFT at the checkout!
Free Gifts Include Thermaseal Foil Joining Tape, Heavy Duty Staple Gun Kit, Multifoil Insulation Scissors, or Thermaseal Double-Sided Tape.
expand_circle_down Reviews
Key Features
Long Lasting Adhesive
Designed for use with YBS BreatherQuilt & Membranes
Can be used with all Multifoil products
Available in two different widths