EcoQuilt Expert Conservatory Insulation – Trade Pallet Deal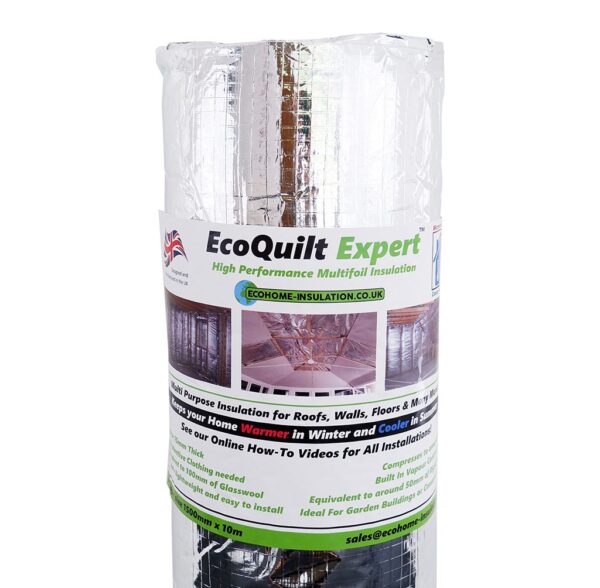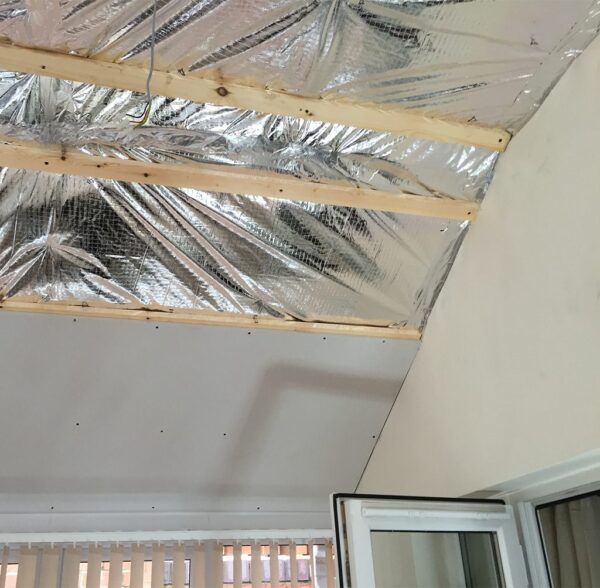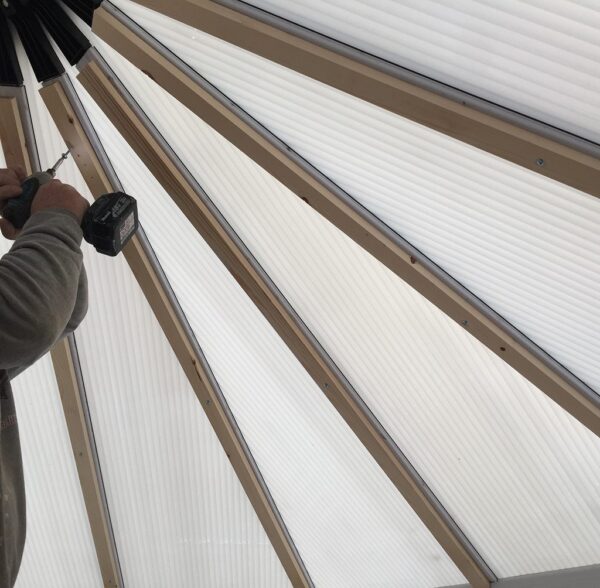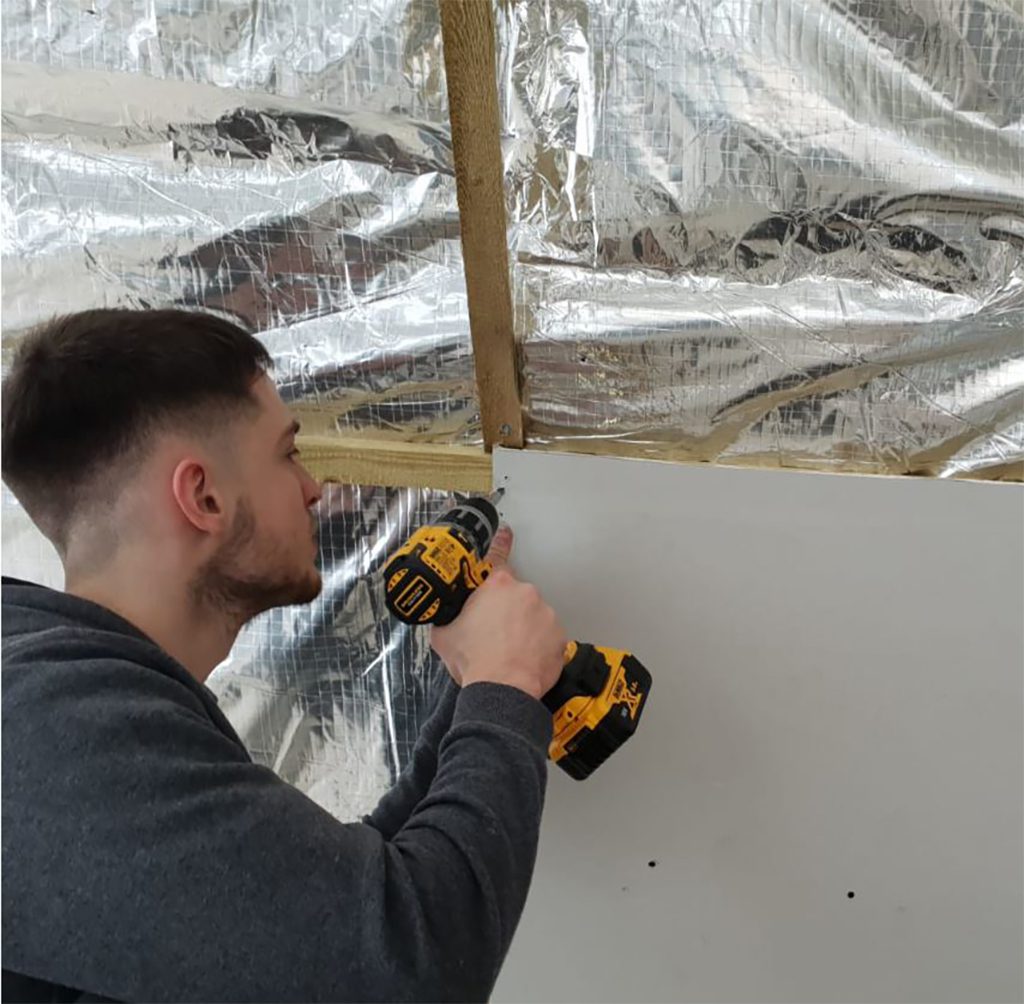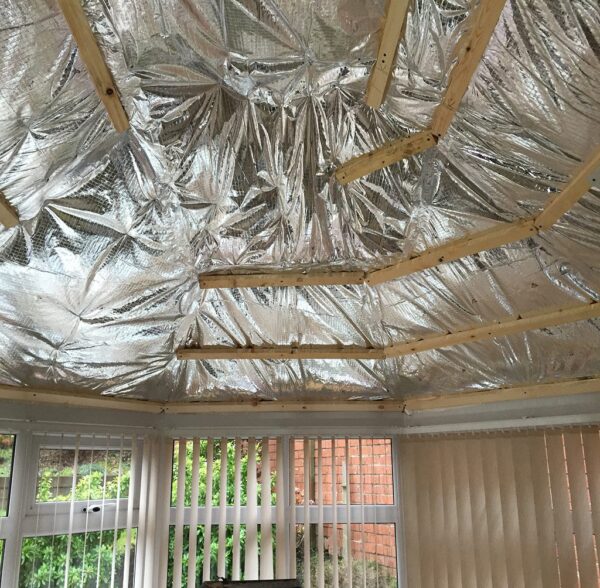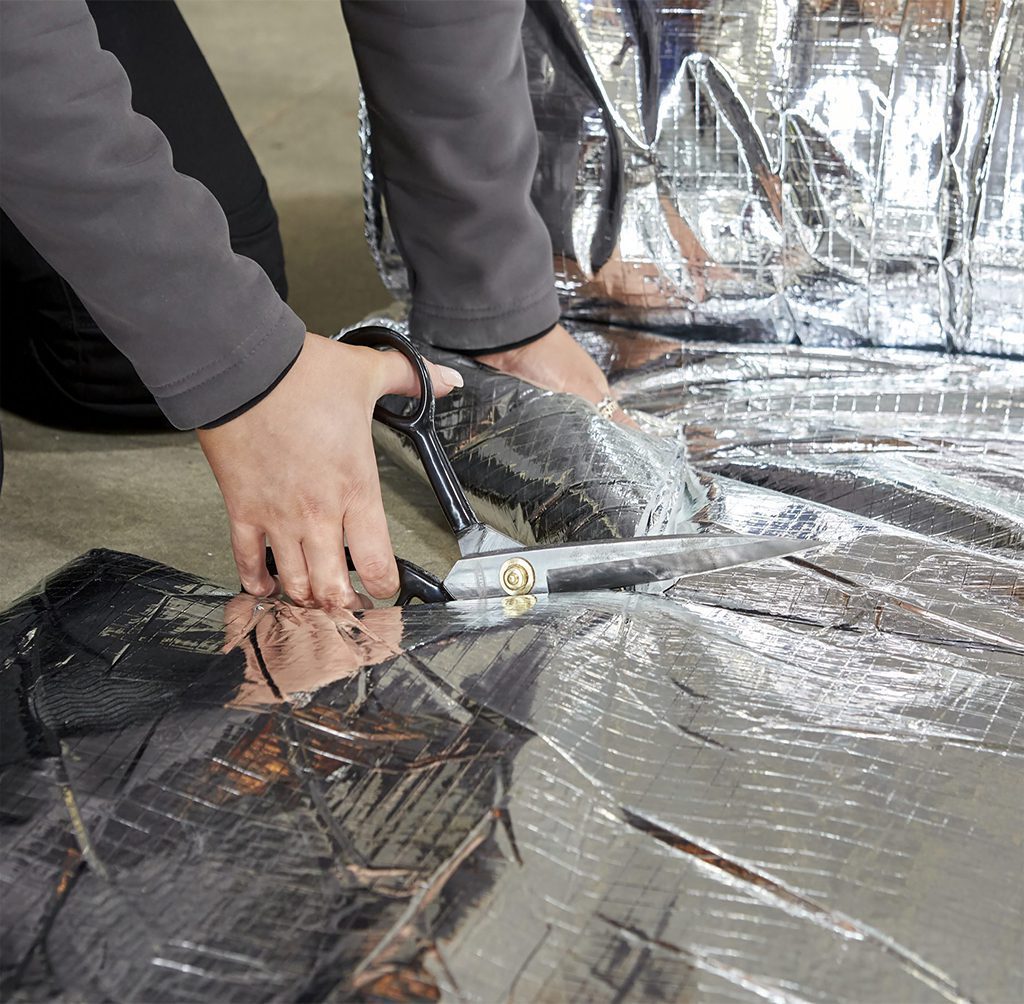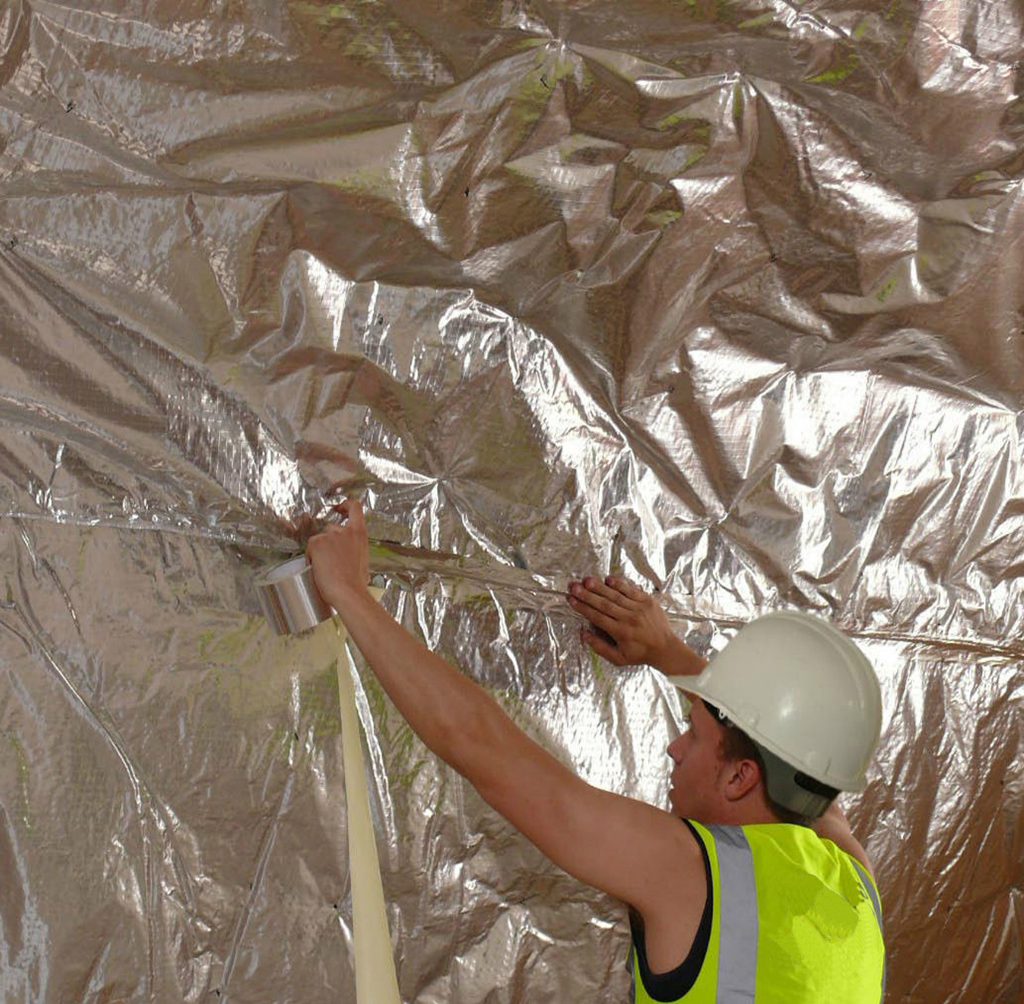 EcoQuilt Expert Conservatory Insulation – Trade Pallet Deal
expand_circle_down Description
Boost Conservatory Energy Efficiency
Our EcoQuilt Expert Conservatory Insulation – Trade Pallet Deal offer is specifically for the trade insulating Conservatory Roofs. So, if you are a conservatory insulation company – this is the product for you.
This is perfect for those of you who want to have some multifoil insulation stock.
We deliver this nationwide with FREE DELIVERY! This also includes FREE Thermaseal Foil Joining Tapes & Staple Gun.
What is EcoQuilt Expert for Conservatories?
EcoQuilt Expert is a UK Manufactured 6 Layer, 15mm Multifoil Insulation product. It has become extremely popular in conservatory roofs. This is due to it's light weight make-up and ease of installation.
Our multi-layered blanket has an highly reflective outer layer on each side. These layers will keep in the heat in the winter months, and keep out the unwanted heat in the summer months.
EcoQuilt Expert is equivalent to around 50mm of Rigid PIR Insulation. (Kingspan or Celotex) EcoQuilt Expert also costs around 28% less than 50mm PIR Insulation!
The product will also work as a 2-in-1 Vapour Control Layer. To achieve this, we recommend to tape and seal all around the perimeter and all of the joints using Thermaseal Foil Joining Tape.
We recommend a 25mm timber batten either side of the EcoQuilt Expert.
What's included in the EcoQuilt Expert Conservatory Insulation Pallet?
20 x Rolls of EcoQuilt Expert (12m² or 15m² Rolls)
8 x FREE Thermaseal Foil Joining Tape
FREE Heavy Duty Staple & 5,000 14mm Staples
You can either order;
20 Rolls of EcoQuilt 1.5m x 10m (15m²) Covers 300 m²
20 Rolls of EcoQuilt 1.2m x 10m (12m²) Covers 240 m²
Ecohome Insulation also provide Fastfix Conservatory Screws – Purchase Here!
We also advise the use of a tint if the Conservatory Roof is glass. We offer our ThermaFrost range in glass roofs – Purchase Here!
Delivery Information and How to Order
We deliver through the UK Mainland on a free delivery basis. Order before 2pm to get your pallet the next working day! Weekend and Friday afternoon orders are delivered Tuesday.
Offshore UK and Scottish Highlands may occur a lead time of 3-5 working days.
If you are simply wanting to insulate your own conservatory – you may require individual rolls of EcoQuilt Expert. If this is the case then simply Click Here! 
You can view How to Insulate Your Conservatory Here.
If you wish to order by phone, or order a mixed pallet, please call direct on 0114 323 0029. Alternatively, you can use our Call Me Back button. Our team will call you within the hour!
FREE GIFT
Spend £500 + VAT and Choose a FREE GIFT at the checkout!
Free Gifts Include: Thermaseal Foil Joining Tape, Heavy Duty Staple Gun Kit, Multifoil Insulation Scissors or Thermaseal Double Sided Tape.
expand_circle_down How-To Videos
How to Insulate a Conservatory Roof
How To Install EcoQuilt Expert
expand_circle_down How-To Guides
How To Insulate Your Conservatory Roof
Installing ThermaFrost (Glass Only)

If the Conservatory has a glass roof, we recommend the use of our ThermaFrost Window Tint. This material will create a white opaque finish which will add privacy and also reduce sun glare by around 30% To view full installation details of this product, please visit the data sheet on the product page. Please note this cannot be used on Polycarbonate Conservatory Roofs.

Installing Timber Battens

Install 25mm wooden battens onto the existing uPVC and Aluminium framework. We recommend the use of our FastFix 50mm Self Tapping Screws. We would recommend to check the depth of your roof rafters as the screws are only designed to go part way through the aluminium frame.

Stapling The Multifoil To Battens

Staple either EcoQuilt Expert or YBS SuperQuilt to the underside of the wooden battens. This will have then created an air cavity between the multifoil and Polycarbonate/Glass Roof. We recommend stapling at 300mm intervals and using our Heavy Duty Staple Gun and 14mm Staples.

Taping and Sealing Insulation

Tape and seal all overlaps, cuttings and the perimeter with our ThermaSeal Foil Joining Tape (75mm x 50m roll). We recommend going overkill with the Foil Tape as this will allow the insulation to act as a high performing vapour control layer.

Installing Counter Battens

Install 25mm counter battens beneath the insulation, screwing into the first set of battens. Most commonly these battens are installed horizintally. We also recommend nstalling battens around the perimeter too which the internal boarding will be fixed to.

Install Internal Finish

To complete the installation you can now fit either a plasterboard or more commonly a uPVC Cladding. This can be screwed directly to the underside of the counter battens. If installing Plasterboard we recommend not to use a foil backed board and also to use a 9mm rather than 12.5mm board, as this will help keep the weight to a minimum.
expand_circle_down Reviews
expand_circle_down Q&As
Do I need to use ThermaFrost?
We recommend installing the Thermafrost Tint Kit if you have a Glass Conservatory. This not only provides you with a nice white opaque finish, but it also reduces sun glaring directly.
How do you install it?
Check our our how to insulate your conservatory guide or video. This clearly demonstrates how to insulate it.
How should you finish / cover the insulation?
It is your choice. You can either plasterboard or others commonly use plastic cladding, which is a little cheaper and also lighter.
What's the difference between SuperQuilt and SuperFoil?
SuperFoil Insulation has metalized foils providing a lower Fire Classification Grade (Fail). Whereas SuperQuilt Insulation is fully certified and UK manufactured, compared to SuperFoil which is manufactured in China. SuperQuilt is a premium product with true aluminium foils as the outer layers, compared to
expand_circle_down Specification
| | |
| --- | --- |
| Length | 10m |
| Width | 1.5m / 1.2m |
| Thickness | 15mm (5mm Compressed) |
| Roll Coverage | 15m² / 12,² |
| Layers | 6 |
| Weight | 5.5KG |
| Core R-value | 0.93m²K/W |
| Roof R-value | 1.83m²K/W |
| Foil Emissivity | 0.05 |
| Water Vapour Resistance | 600MNs/g |
Key Features
6 Layer MultiFoil Insulation
Less than £5 Per Square Metre
Free Thermaseal Tapes & Staple Gun Kit
Flexible, Thin and Easy to Install
Suitable for all Applications
High Performing Vapour Control Layer
R-Value of up to 2.27 m² K/W
UK Manufactured – Ecohome Insulation
Downloads & Resources
picture_as_pdf Data Sheets