YBS Breathe-R Foil 2 in 1 Insulation and Membrane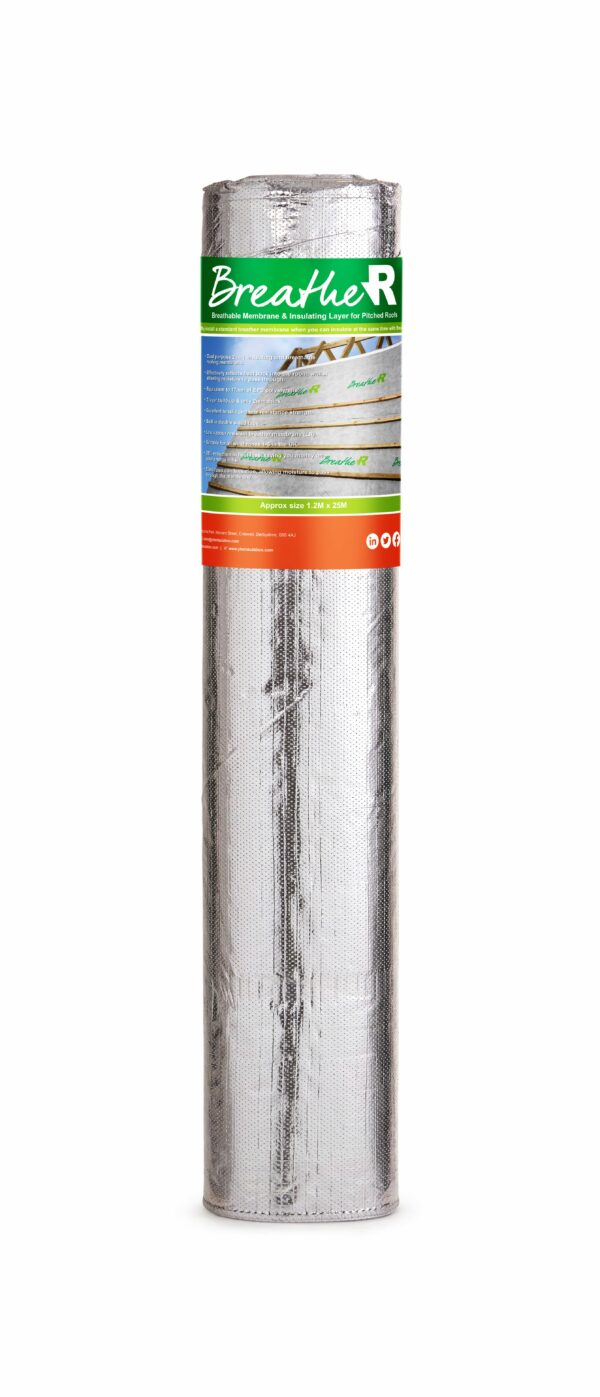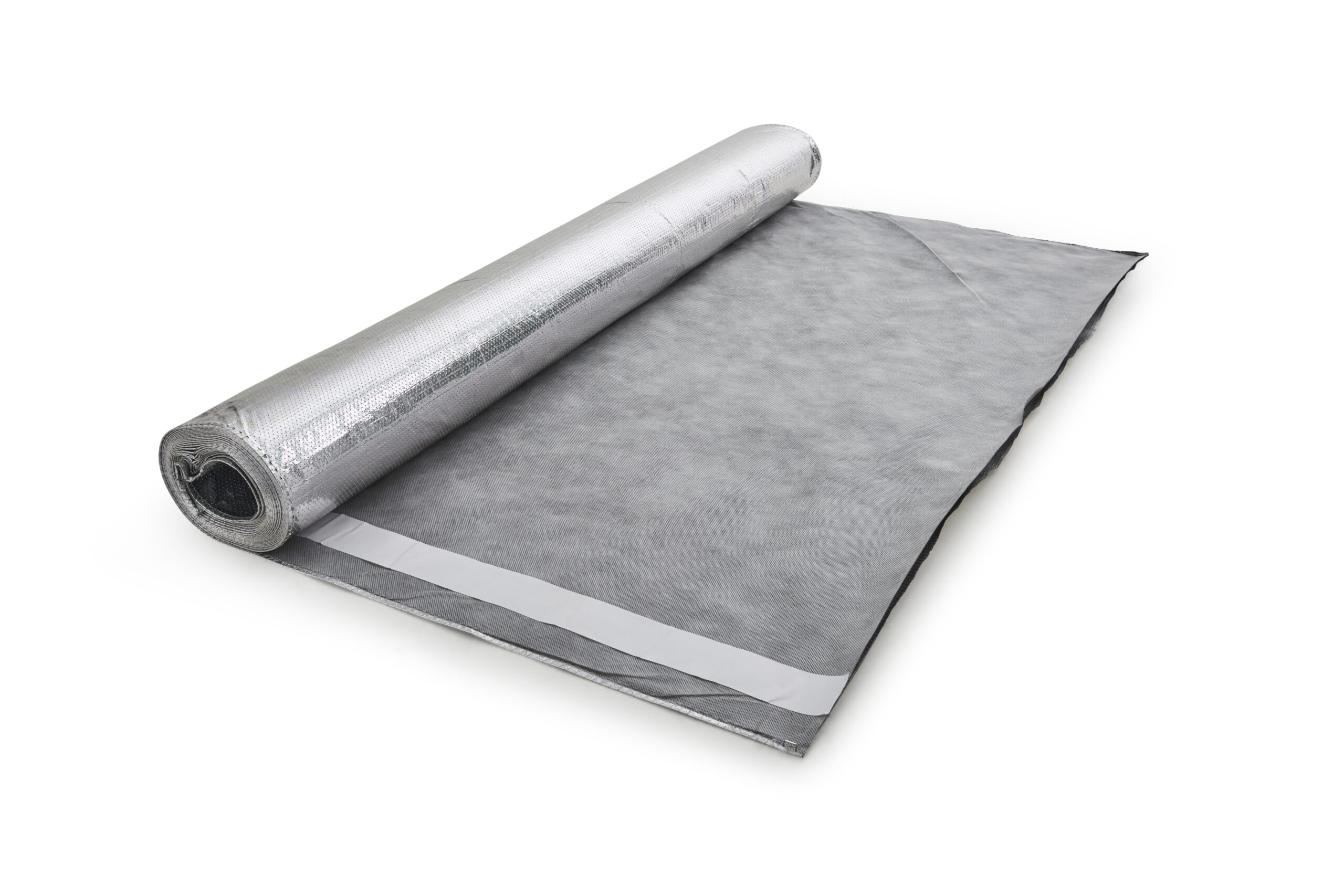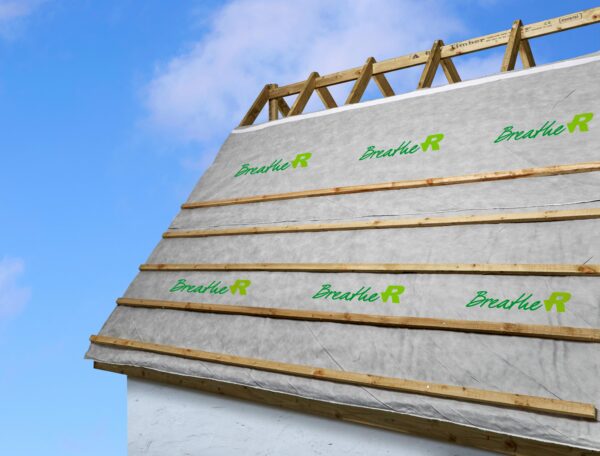 YBS Breathe-R Foil 2 in 1 Insulation and Membrane
expand_circle_down Description
2 in 1 Insulating Membrane
YBS Breathe-R Foil is a membrane and insulating layer for Pitched Roofs. It's designed to replace a standard membrane and insulate your roof at the same time. Incorporate the properties of a breather felt with the extra benefit of thermal performance.
It's made up of 2 layers and is only 2mm thick. The outer layer is made of a high-performing and durable roofing membrane. The internal layer is made using highly reflective insulation grade aluminium foil (this is also fully perforated to allow moisture to escape).
Compared to a traditional breather membrane, can reduce heat loss by up to 39%. The foil insulation provides an R-Value of 0.45 which is equivalent to 20mm of Mineral Wool. Unlike other forms of loft insulation, you do not need any PPE to install Breathe-R foil. Because it doesn't contain any harmful fibres when installed.
A roll of YBS Breathe-R Foil 2 in 1 Insulation and Membrane is 1.2m x 25m which covers a 30m2 area.
Are you looking for a breathable Multifoil with higher thermal properties? Check out YBS BreatherQuilt.
Delivery
Orders placed before 2 pm and you'll receive FREE next working day delivery (UK Mainland)
FREE GIFT
Spend £500 + VAT and Choose a FREE GIFT at the checkout!
Free Gifts Include: Thermaseal Foil Joining Tape, Heavy Duty Staple Gun Kit, Multifoil Insulation Scissors or Thermaseal Double Sided Tape.
expand_circle_down Reviews
expand_circle_down Specification
| | |
| --- | --- |
| Width | 1.2m |
| Length | 25m |
| Layers | 2 |
| Thickness | 0.05 |
| Emissivity | 0.05 |
| Roof R-Value | 0.4 |
Key Features
2-in-1 insulating breather membrane
Built-in double sided tape for simply installation
Eliminates Condensation – Fully breathable
Replaces a standard breather felt
R-Value of 0.45 m²K/W
Equivalent to 10mm PIR Insulation
Suitable for all UK wind zones
UK Manufactured – YBS Insulation
No requirement for PPE or Masks
Excellent tensile and tear resistance strength
Downloads & Resources
picture_as_pdf Data Sheets