EcoLoft Non-Itch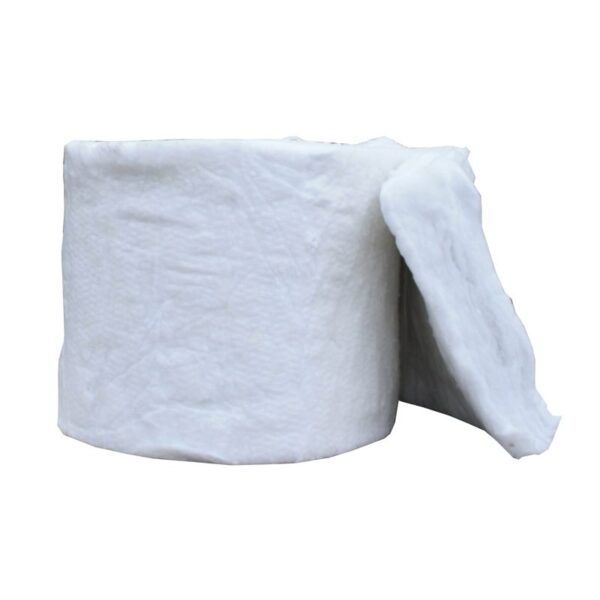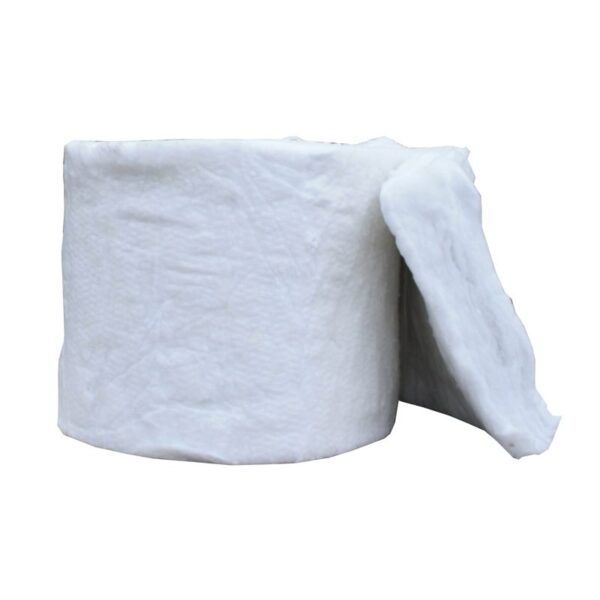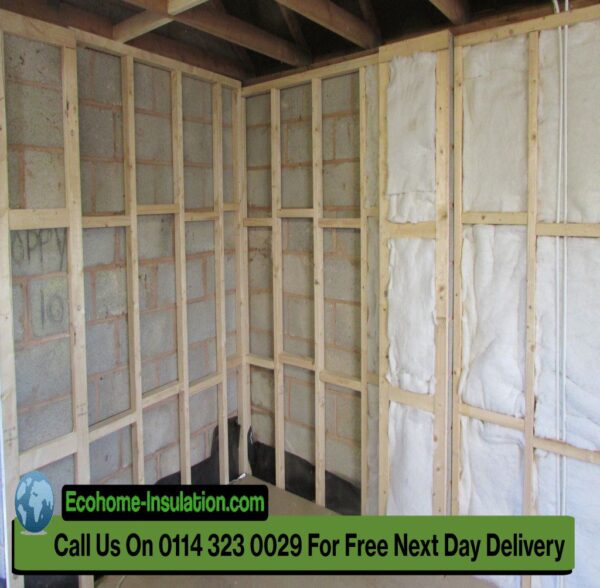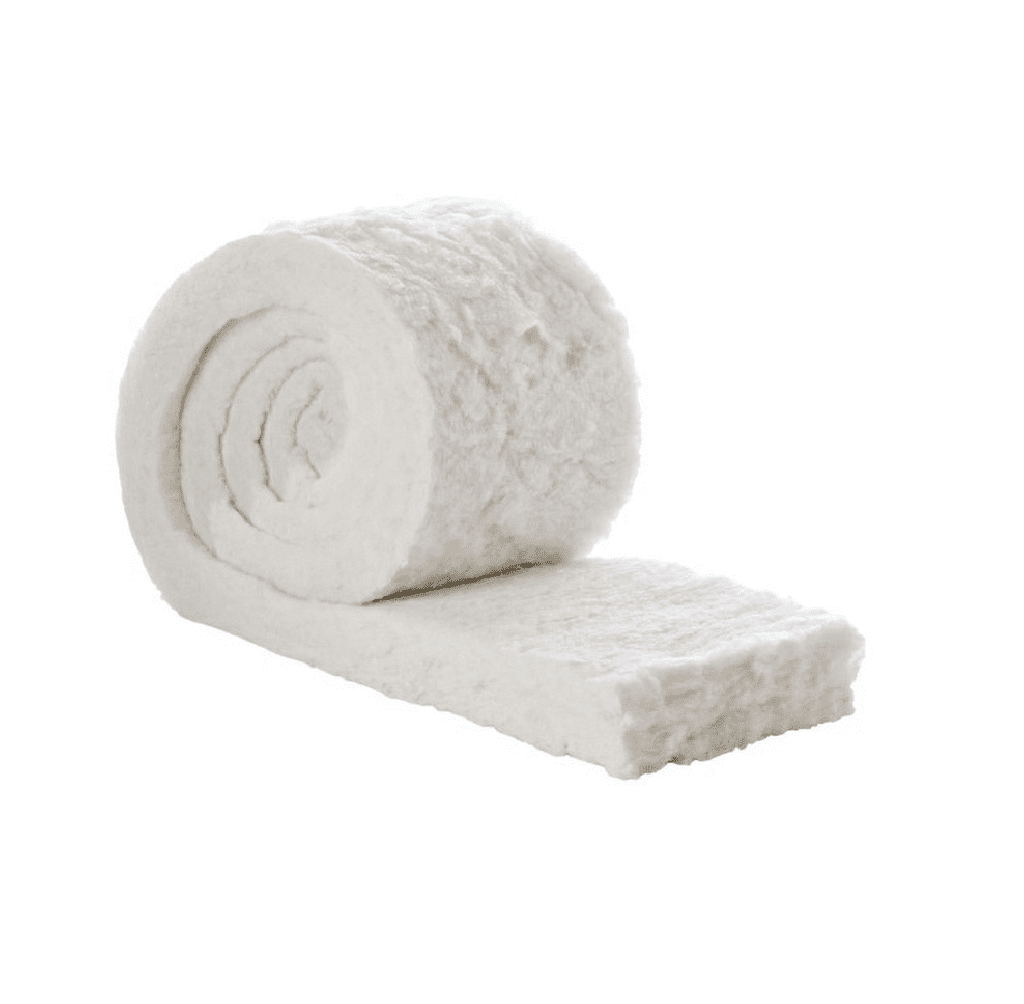 expand_circle_down Description
The Eco-Friendly Insulation Solution
EcoLoft Non-Itch is made from 100% Recycled Plastic. This product contains no floating fibres and is completely safe to handle. Unlike traditional fibrous materials doesn't dissipate over time.
Non-Itch can be used on Loft Floors, Pitched Roofs, Flat Roofs, and Walls it can also be used in Motor Homes. At 100mm thick this is extremely easy to install and doesn't require any PPE or protective clothing.
This Eco-friendly material is commonly used in conjunction with our Multifoil Products.  To achieve Building Regulations in a variety of different applications. See our U-Value Calculator here to see how EcoLoft Non-Itch can assist you in your building project and how Non-itch can also be used along side Multifoil Insulation.
Roll size
We supply EcoLoft Non-Itch in either
or
The rolls are designed to slot in between your joists/rafters. Which saves you on installation time compared to other materials on the market.
You can also watch our How-To Video below to see how easy it is to install EcoLoft non-Itch in your home. Alternatively, if you would like to order by phone also if you have any questions you can request a Call Me Back Here.
If you are looking for an even thinner product you should also see our Loft Floor Insulation Kit Here. At 6mm Thick EcoQuilt Expert can be installed directly onto your loft floor to save on floor height and also save any storage space.
Receive free Next Working Day Delivery to UK Mainland when ordered before 2 pm on orders over £100 + Vat.
FREE GIFT
Spend £500 + VAT and Choose a FREE GIFT at the checkout!
Free Gifts Include Thermaseal Foil Joining Tape, Heavy Duty Staple Gun Kit, Multifoil Insulation Scissors, or Thermaseal Double Sided Tape.
Non-Itch Eco Loft Wool makes insulating your loft easier and safer compared to installing alternative products such as Glasswool or Rockwool. There are no itchy, dangerous floating fibres. This means EcoLoft Non-Itch can be installed without any protective clothing or masks. It's no wonder why this is a favourite for the DIY market!
EcoLoft Non-Itch provides effective insulation for the lifetime of the property and does not deteriorate over time such unlike traditional fibrous materials.
Non-Itch Loft Wool is Eco-friendly, made from 85% recycled plastic bottles. You can top up your insulation or add more layers to increase your warmth. One layer is 100mm thick – increase to two or three layers for maximum Insulation.
Non-Itch is made for loft floors, however if you need to keep the floor free for storage, you can use our Multifoil Insulation materials such as EcoQuilt Expert. This high performance multifoil insulation is stapled directly to the rafters!
If you are insulating your Loft Floor and require storage space you may interested in our Loft Floor Insulation Kit. See the useful How-To Video to see how this product can insulate your loft without raising the floor height!
You can Order online at the lowest Trade prices and receive Free Next working day delivery on all orders over £100 + Vat to the UK Mainland!
expand_circle_down How-To Guides
How To Insulate Your Loft with Non-Itch Loft Wool
Preparing the Loft Floor & Loft Joists

Firstly, you can remove the existing fibrous insulation, in which is usually harmful, so PPE must be worn during this process. Make sure all joists are debri free and all cabling and pipes are sealed. You can also install EcoLoft Non-Itch over the current insulation if required.

Installing EcoLoft Non-Itch

You can then install EcoLoft Non-Itch between the floor joists. This product comes in 380mm or 570mm widths, depending on your joists centres. Additional layers can be laid over the joists if required. EcoLoft Non-Itch is supplied in 100mm thicknesses.

Laying Loft Boards (if using for storage purposes)

If using the loft space for storage. Loft boards can be laid over the joists or if multiple layers of EcoLoft Non-Itch are installed, you can firstly install loft stilts.
expand_circle_down Reviews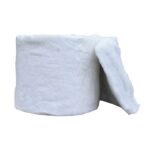 EcoLoft Non-Itch
Your review
* Review is required
Email
* Email is required
Add photos or video to your review
expand_circle_down Q&As
What thickness' does Non-Itch come in?
EcoLoft Non-Itch currently comes in one thickness, which is 100mm. Our insulation is supplied in two widths, 380mm and 570mm.
How do you cut EcoLoft Non-Itch?
Non-Itch can be cut using a straight edge and a Stanley Knife. Alternatively, it can be simply torn apart.
What is EcoLoft Non-Itch made from?
Our Non-Itch is converted from 100% recycled bottles. This diverts many tonnes of waste plastic from landfill or incineration, helping to protect our environment.
Can EcoLoft Non-Itch be used with Multifoil Insulation products?
Yes definitely, you can install Non-Itch between Rafters or Studs, and fit SuperQuilt Under Rafter. Alternatively, you can fit Non-Itch between rafters and install BreatherQuilt Over Rafter. This product is also included in our TyvaQuilt Insulation Pack.
What coverage is in a pack?
Each pack covers 9.12m2. In both kits, the length of the insulation is 8 linear metres. In 380mm width packs you receive 3 rolls. In 570mm packs, you receive 2 rolls.
What does Non-Itch equate to PIR Insulation?
EcoLoft Non-Itch equates to 55mm PIR Insulation (Such as Celotex)
Can you use multiple layers?
Yes correct, multiple layers of EcoLoft Non-Itch can be stacked on top of each other.
expand_circle_down Specification
| | |
| --- | --- |
| Width | 380mm or 570mm |
| Length | 8m per roll |
| 380mm rolls per pack | 3 |
| 570mm rolls per pack | 2 |
| Thermal Conductivity | 0.040 W/mK |
| R-value at 100mm | 2.5m²K/W |
| Recycled Content | 100% |
Key Features
Made from 100% Recycled Plastics
No Cutting or Protective Clothing Needed
Great Acoustic benefits – NRC 1.00 @ 100mm
Suitable for Lofts, Roofs and Walls
UK Manufactured
Each pack covers 9.12m2
Downloads & Resources
picture_as_pdf Data Sheets