EcoQuilt45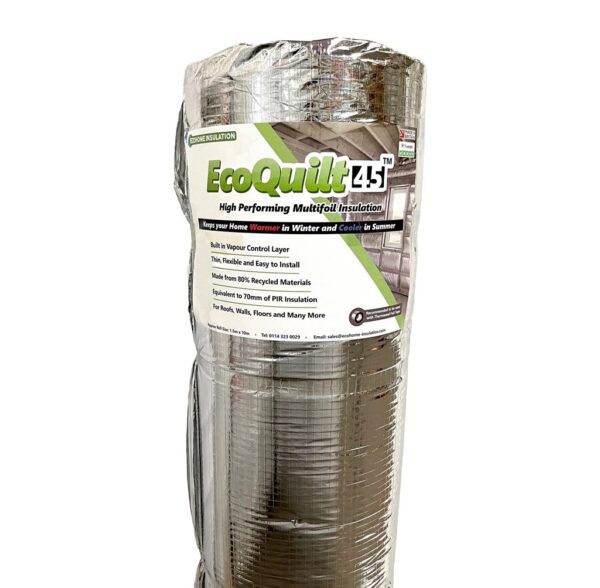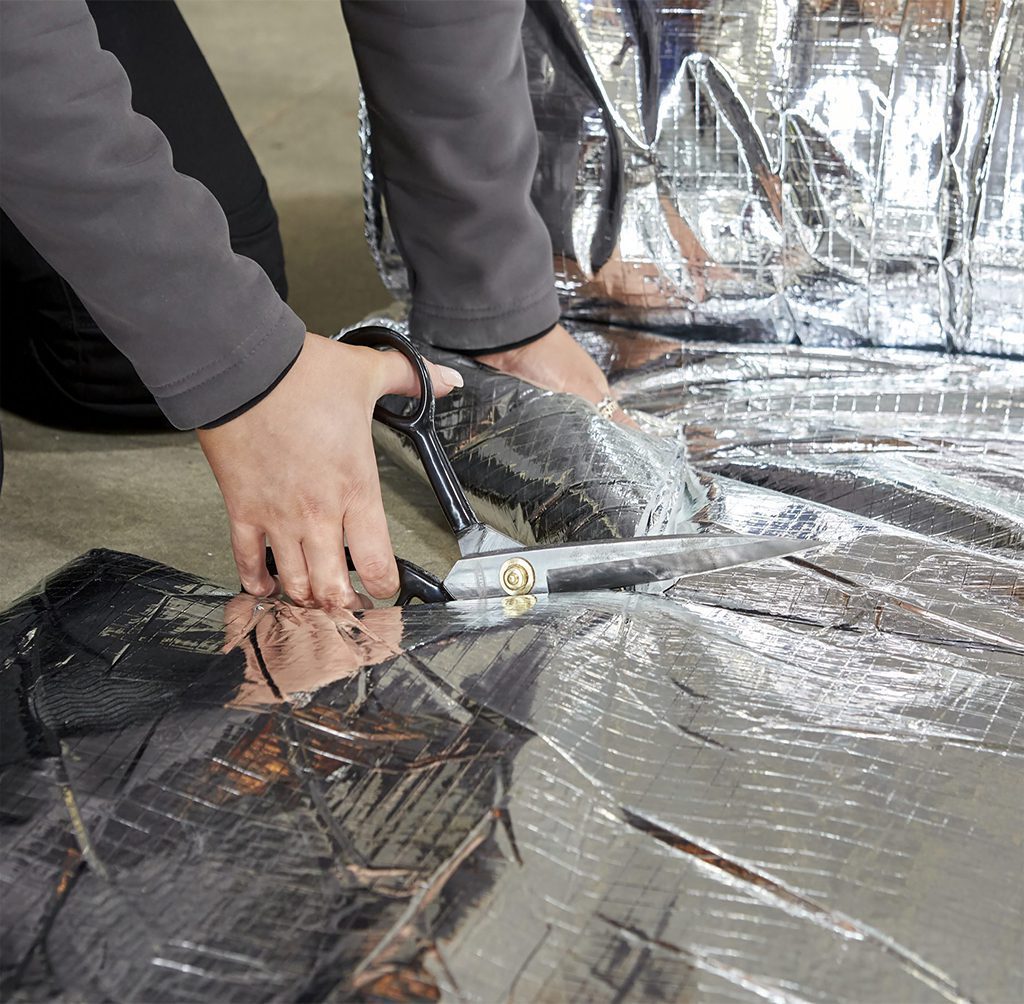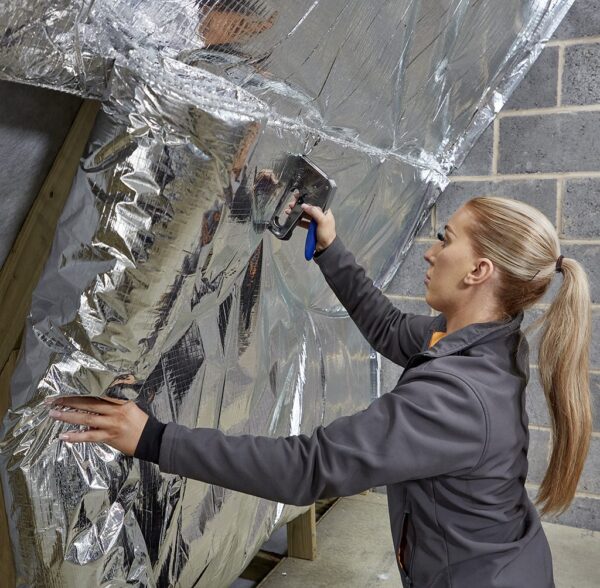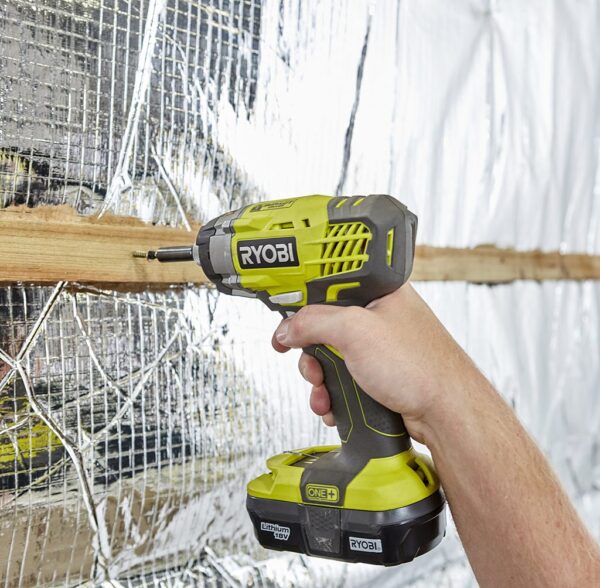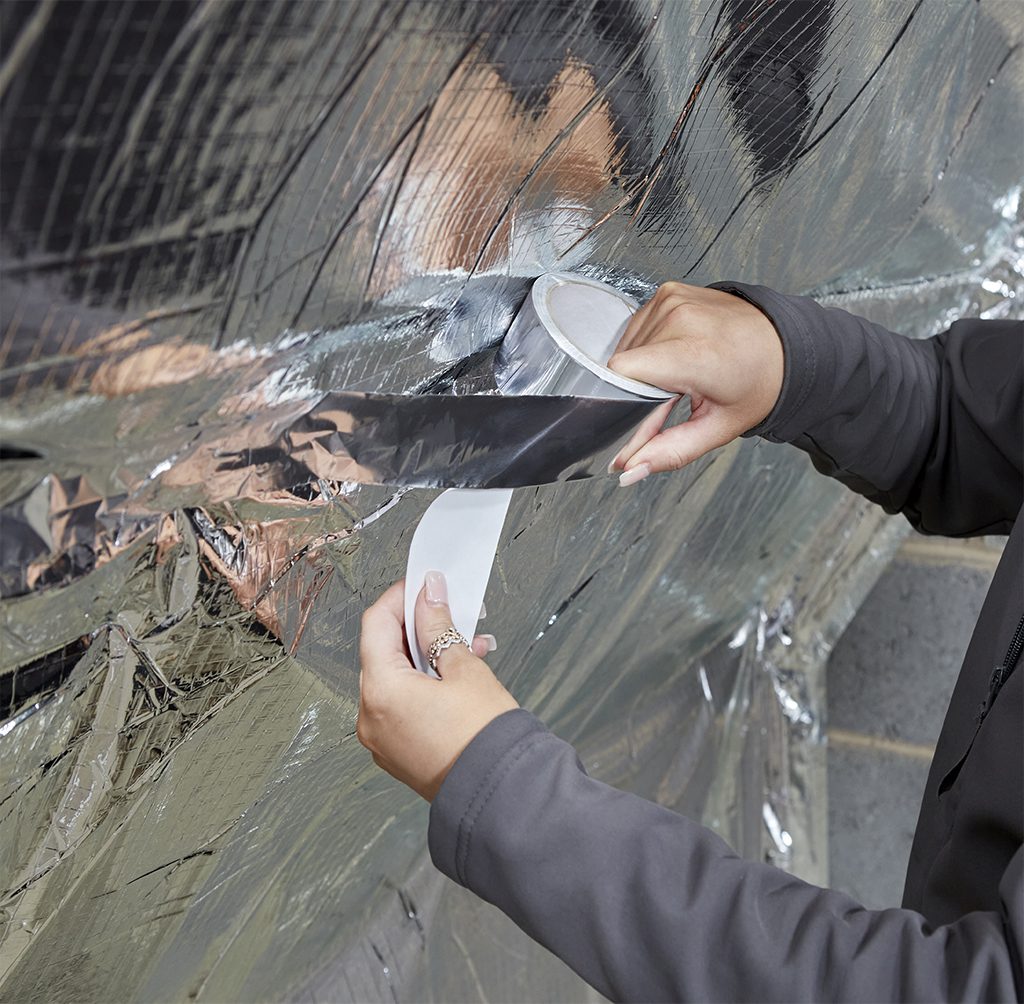 expand_circle_down Description
EcoQuilt45 Reflective Multifoil Insulation
EcoQuilt45 is an 11 layer, Highly Reflective Multifoil Insulation
It is 1.5m x 10m – Providing 15m² worth of coverage
Why EcoQuilt45?
This product has been developed and manufactured to make your home more energy efficient. It is an advance of our EcoQuilt Expert; which is the most popular product within our Multifoil Insulation Range.
EcoQuilt45 is a highly reflective multifoil insulation that will effectively retain your heat energy, that would have otherwise escaped. It acts as a barrier between the external temperature fluctuations and the inside of your home – so it doesn't allow cold to enter / excessive heat to enter.
EcoQuilt45 is 45mm Thick however it compresses to just 7mm when installed. Performance wise, it equates to 70mm of PIR. So, this product will save you Money and Space, compared to using PIR.
When Taped and Sealed with our Thermaseal Foil Joining Tape – it also creates a high preforming vapour control layer too.
Applications
EcoQuilt45 is versatile and is used to insulate:
Roofs – Pitched Under Rafter / Loft Floors
Walls – Solid and Cavity Walls
Floors – Concrete and Timber Floors
Timber Frame Walls
Garden Buildings
Summer Houses
Conservatories
Caravans
Containers
It's also available as a Trade Pallet. By ordering the EcoQuilt45 Trade Pallet Deal you will obtain the lowest unit rate available.
How EcoQuilt45 Compares to SF19+
This product that is UK Manufactured has also been tested compared to SF19+. SF19 is an imported product from China, that we believe has recently lost its BBA Certificate due to its false claims. We believe that thermally EcoQuilt45  performs better than SF19+ showing a R-Value of 1.29. The testing revealed that SF19+ has an R Value of 1.27 – Despite this, we believe they were found to claim it achieved 1.63.
Delivery
We offer a FREE Nationwide Delivery on EcoQuilt45, to the UK Mainland! 
Order before 2pm Monday – Friday, and receive free next working day delivery (UK Mainland)
Orders placed after 2pm Friday, or over the weekend, are delivered Tuesday. (UK Mainland)
FREE GIFT
Spend £500 + VAT and Choose a FREE GIFT at the checkout!
Free Gifts Include: Thermaseal Foil Joining Tape, Heavy Duty Staple Gun Kit, Multifoil Insulation Scissors or Thermaseal Double Sided Tape.
expand_circle_down Reviews
expand_circle_down Q&As
Do I need to use battens with this product?
To gain the best thermal benefits, it is essential to have air-gaps both sides of the insulation. This allows EcoQuilt45 to expand and reflect on both sides. These cavities can be created by battens, or existing timbers e.g. Rafters or Studwork.
Can I use this product to insulate my loft?
Yes, EcoQuilt45 is suitable for insulating either the sloping rafters, or loft floor level.
Do I need to use a foiled-back plasterboard?
When EcoQuilt45 is the most internal insulation layer, it will work as a high-performance Vapour Control Layer, reducing condensation. If this method is followed, there is no requirement for a Foiled-backed plasterboard.
How much heat would you save?
This would vary on the application; however a good benchmark is 1 layer of EcoQuilt45 would equate to approx 140mm Mineral Wool.
Is EcoQuilt45 waterproof?
When EcoQuilt45 is taped and sealed, it does not allow any moisture to pass through.
Can you recycle EcoQuilt45?
Whilst EcoQuilt45 is not available for recycling, it is made of approx 75% recycled materials. EcoQuilt45 also will not shrink or degrade over time, and will last the lifetime of the application!
What's the best method to cut EcoQuilt45?
We recommend cutting EcoQuilt45 either with Multifoil Scissors or a cutting knife. Both are found in our Multifoil Insulation Fitting Kit.
Is EcoQuilt45 suitable for Conservatories?
Yes, EcoQuilt45 is a very multi-purpose product and is extremely popular for Conservatories. It is also used in lofts, walls, floors, sheds, garages, caravans, sheds and many more!
Are there discounts available on EcoQuilt45?
When 12 roll quantities are ordered, there is a saving on EcoQuilt45. This can be found in our Trade Pallet Deals.
expand_circle_down Specification
| | |
| --- | --- |
| Length | 10m |
| Width | 1.5m |
| Thickness | 45mm |
| Coverage | 15m² |
| Layers | 11 |
| Weight | 8.8KG |
| Core R-value | 1.29m²K/W |
| Roof R-value | 2.19m²K/W |
| Wall R-value | 2.63m²K/W |
| Floor R-value | up to 5.56m²K/W |
| Foil Emissivity | 0.05 |
| Water Vapour Resistance | 1569MNs/g |
Key Features
Size: 1.5 x 10m
Reduces your Energy Bills
FREE Nationwide Delivery
No Expert / PPE Required
Eliminates Condensation
Proven to save Space and Cost vs PIR
Just 15mm Thick when Installed
Manufactured in the UK
Flexible, Thin & Easy to Install
Equivalent to 70mm PIR
Manufactured using 83% Recycled Materials
Roof R-value – 2.19m²K/W
Wall R-value – 2.63m²K/W
Floor R-value – 5.56m²K/W
Downloads & Resources
picture_as_pdf Data Sheets