Conservatory Roof Insulation Kit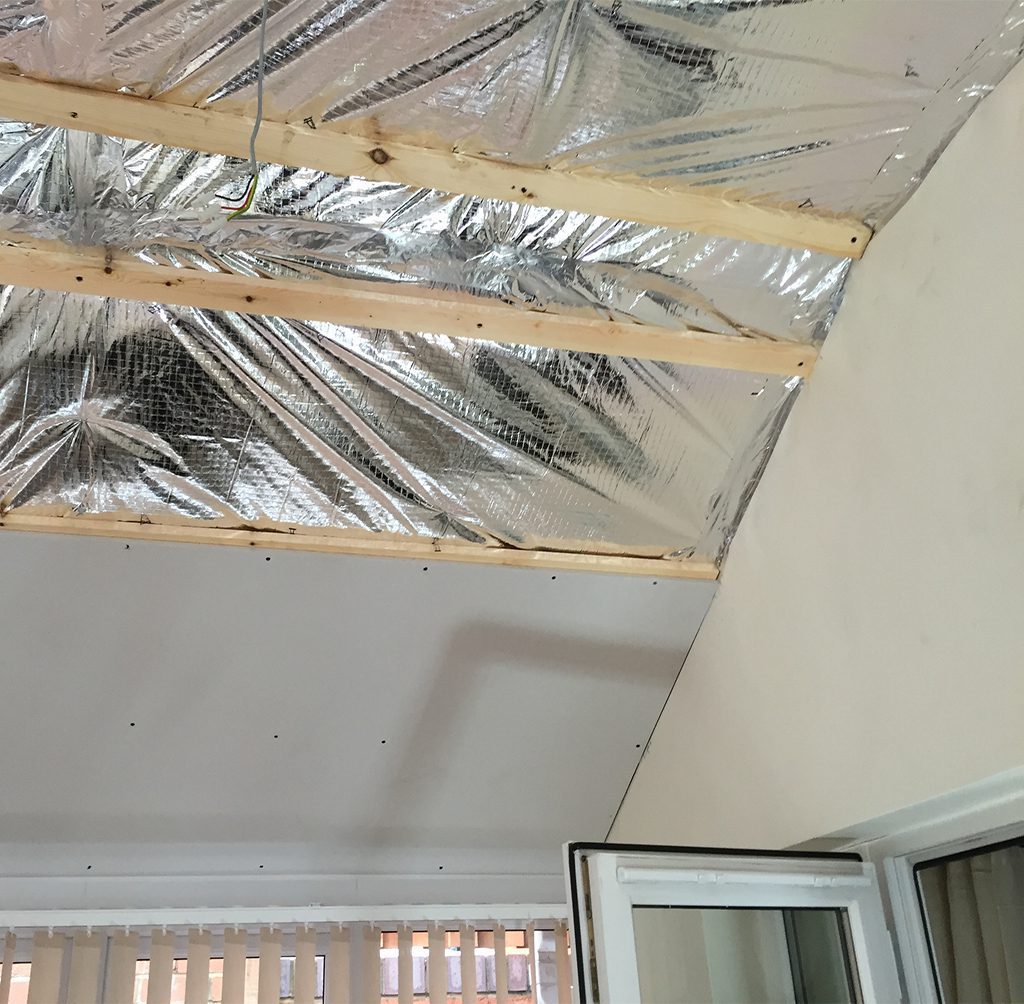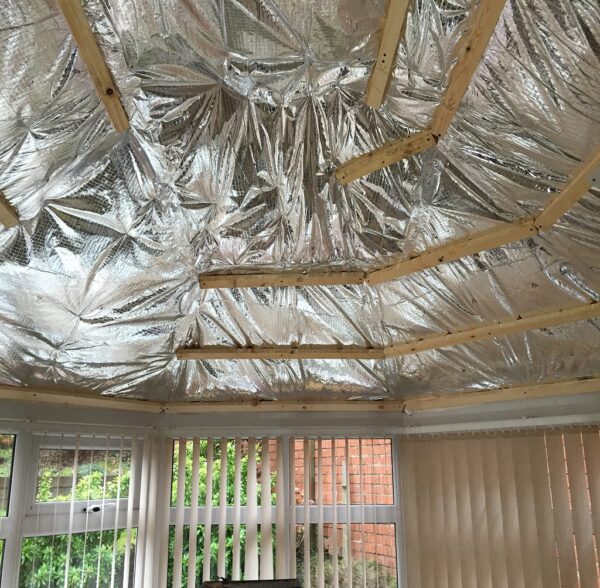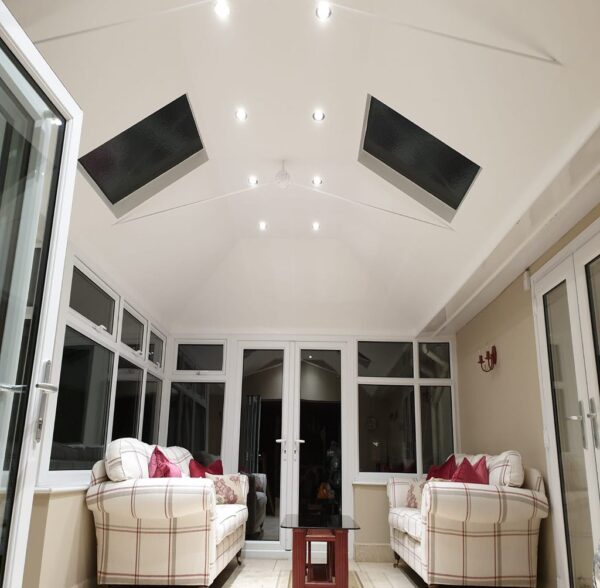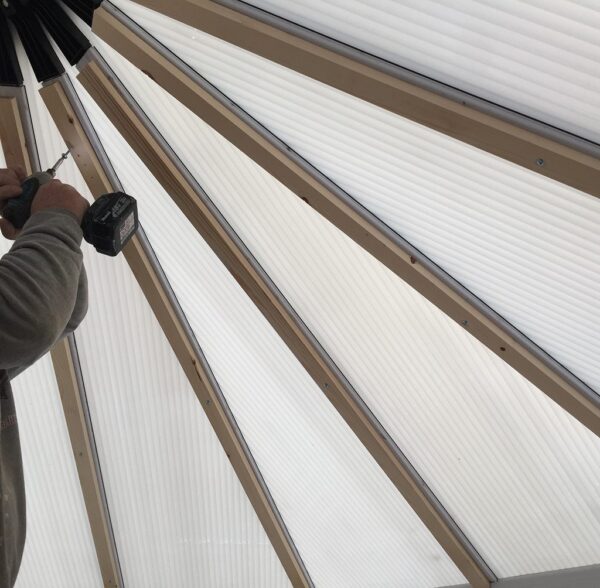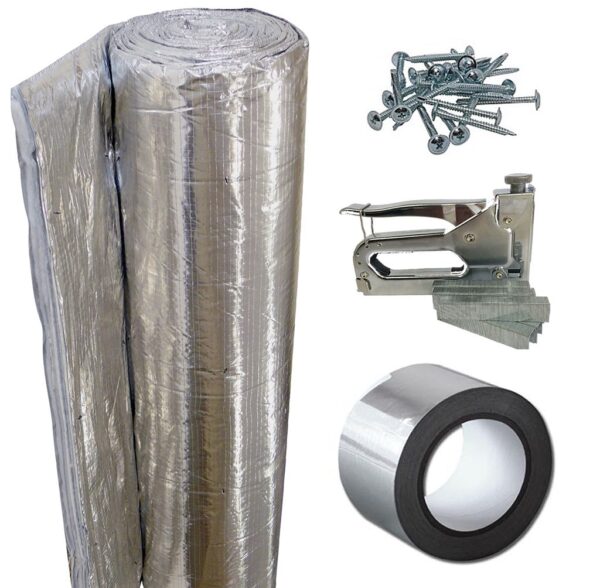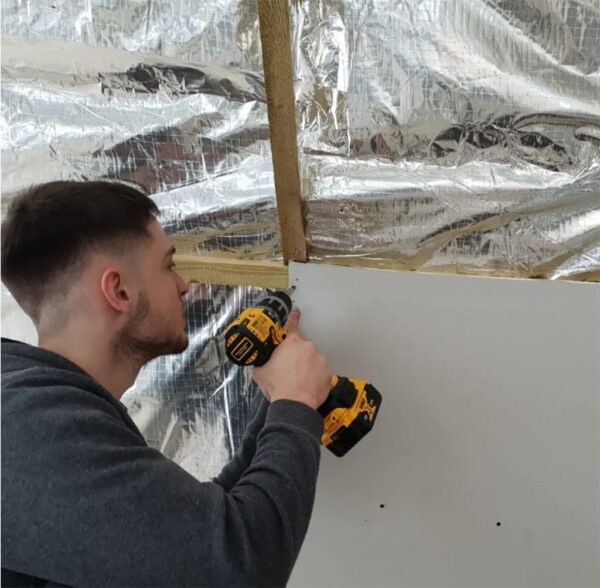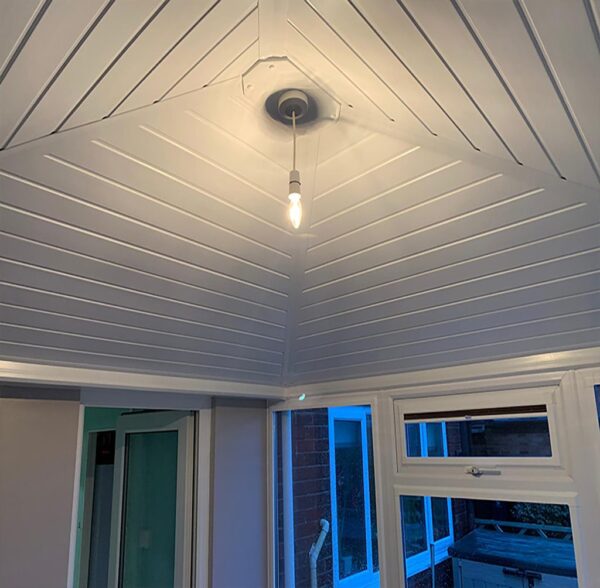 Conservatory Roof Insulation Kit
expand_circle_down Description
Maximise the Use of Your Conservatory
Conservatory Roof Insulation Kit EcoQuilt Expert is designed to revive your conservatory by keeping it cooler in summer, and much warmer in winter, and reduce energy bills, creating a room you can use all year round!
Conservatory Insulation companies can charge thousands of pounds to insulate your conservatory. We supply the EcoQuilt Expert conservatory roof insulation kits to both Professional and DIY Clients at the lowest UK Trade Prices.
EcoQuilt Expert Multifoil Insulation is most effective in Winter. This works by reflecting heat into your conservatory in Winter and keeping the cold out.
In Summer the EcoQuilt Expert effectively reflects away excess and unwanted heat while reflecting a more ambient temperature into your home. Reducing the need for artificial cooling systems and preventing uncomfortable heat build-up in your Conservatory.
The EcoQuilt Experts boasts a built-in vapour control layer which will effectively eliminate the risk of condensation.
Why EcoQuilt? (EcoKit)
 6-layer Multifoil to keep heat inside your home and save you money on heating bills
No protective clothing/handling required
Lighter Insulation, making fitting easy
Retains heat in during winter & reflects excess heat out during summer
The lightweight nature of EcoQuilt makes it much easier to fit for one person
Equivalent of 50mm Rigid PIR Insulation, yet only 15mm Thick – Compresses to 6mm when installed
ThermaFrost – Frosted Glass Film
If you are insulating to the underside of a glass conservatory roof, we recommend using the ThermaFrost Tint Kit. The purpose of a tint is to reduce the UV rays from the sun accessing the cavity between the glass and the reflective foil. This also looks more aesthetically pleasing as you will not see the outer layers of the multifoil through the glass.
What's Included in the Conservatory Roof Insulation Kit?
EcoQuilt Expert Multifoil Insulation 1.5m x 10m (15m²) OR 2 x 1.5m x 10m (30m²)
True Aluminium Thermaseal Foil Joining Tape 75mm x 50m
1 x Heavy Duty Staple Gun
5000 x 14mm Staples
200 x FastFix Conservatory Screws 4.8mm x 50mm
Free Next Working Day Delivery to any UK Mainland Address (Ordered before 2 pm)
Watch our How-To Video below to see the full install of the EcoQuilt Expert Multifoil Insulation in your Conservatory Roof!
FREE GIFT
Spend £500 + VAT and Choose a FREE GIFT at the checkout!
Free Gifts Include: Thermaseal Foil Joining Tape, Heavy Duty Staple Gun Kit, Multifoil Insulation Scissors or Thermaseal Double Sided Tape.
expand_circle_down How-To Videos
The EcoQuilt Expert Multifoil Insulation Conservatory Kit
expand_circle_down How-To Guides
How To Insulate Your Conservatory Roof
Installing ThermaFrost (Glass Only)

If the Conservatory has a glass roof, we recommend the use of our ThermaFrost Window Tint. This material will create a white opaque finish which will add privacy and also reduce sun glare by around 30% To view full installation details of this product, please visit the data sheet on the product page. Please note this cannot be used on Polycarbonate Conservatory Roofs.

Installing Timber Battens

Install 25mm wooden battens onto the existing uPVC and Aluminium framework. We recommend the use of our FastFix 50mm Self Tapping Screws. We would recommend to check the depth of your roof rafters as the screws are only designed to go part way through the aluminium frame.

Stapling The Multifoil To Battens

Staple either EcoQuilt Expert or YBS SuperQuilt to the underside of the wooden battens. This will have then created an air cavity between the multifoil and Polycarbonate/Glass Roof. We recommend stapling at 300mm intervals and using our Heavy Duty Staple Gun and 14mm Staples.

Taping and Sealing Insulation

Tape and seal all overlaps, cuttings and the perimeter with our ThermaSeal Foil Joining Tape (75mm x 50m roll). We recommend going overkill with the Foil Tape as this will allow the insulation to act as a high performing vapour control layer.

Installing Counter Battens

Install 25mm counter battens beneath the insulation, screwing into the first set of battens. Most commonly these battens are installed horizintally. We also recommend nstalling battens around the perimeter too which the internal boarding will be fixed to.

Install Internal Finish

To complete the installation you can now fit either a plasterboard or more commonly a uPVC Cladding. This can be screwed directly to the underside of the counter battens. If installing Plasterboard we recommend not to use a foil backed board and also to use a 9mm rather than 12.5mm board, as this will help keep the weight to a minimum.
expand_circle_down Reviews
expand_circle_down Q&As
Do you need to use the ThermaFrost Tint?
No, you don't have to use it however it will help protect the insulation from sun damage because it helps prevent 60% of UV rays from getting through. It also gives a white opaque look to the roof of your conservatory rather than seeing the silver foil through the glass. ThermaFrost is not suitable for plastic or polycarbonate roofs.
Do you need to batten before installing the insulation?
The insulation works best with a 25mm gap between the glass of the conservatory and the insulation. The insulation will expand into the space, so you get full benefits from the insulation.
Will the Insulation make the Conservatory warmer during the summer?
No, it will do the opposite and will reflect the heat away from the conservatory, so it stays cooler instead of getting warmer during the summer.
Is this insulation lightweight enough?
Depending on which product is used, the weight is between 400g to 800g per m², making it very lightweight and will not cause any problems to the structure of the conservatory roof. If you are concerned about weight on the roof, you may consider a lightweight plastic cladding for the internal finish.
What battens do you recommend?
We recommend treated 25mm x 25mm timber battens either side of our insulation.
Will it prevent rain noise?
Insulating with our multifoil followed by internal boarding will create a much quieter room.
expand_circle_down Specification
| | |
| --- | --- |
| Length | 10m |
| Width | 1.5m |
| Thickness | 15mm (5mm Compressed) |
| Roll Coverage | 15m² |
| Layers | 6 |
| Weight | 5.5KG |
| Core R-value | 0.93m²K/W |
| Roof R-value | 1.83m²K/W |
| Wall R-value | 2.27m²K/W |
| Floor R-value | up to 5.56m²K/W |
| Foil Emissivity | 0.05 |
| Water Vapour Resistance | 600MNs/g |
Key Features
Lightweight, Thin and Flexible
Make use of your Conservatory for all year use
High Performing Multifoil Insulation
Reduces Rain and Traffic Noise
Saves on Heating Bills
Warmer in Winter and Cooler in Summer
High Performing built in Vapour Control Layer
UK Manufactured
Easy to Install
Downloads & Resources
picture_as_pdf Data Sheets