Timber Frame Multifoil Insulation Kit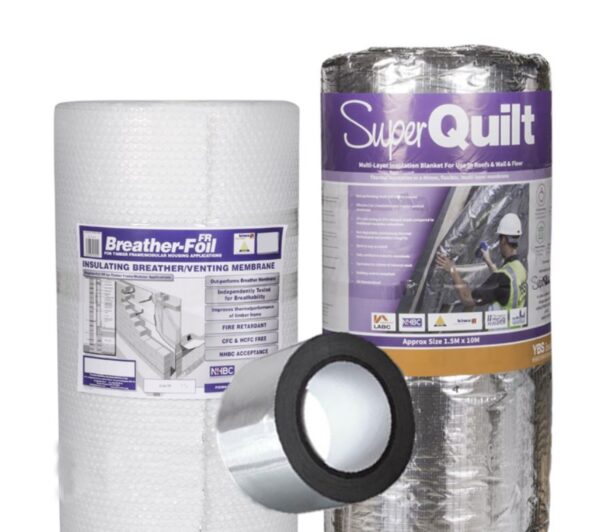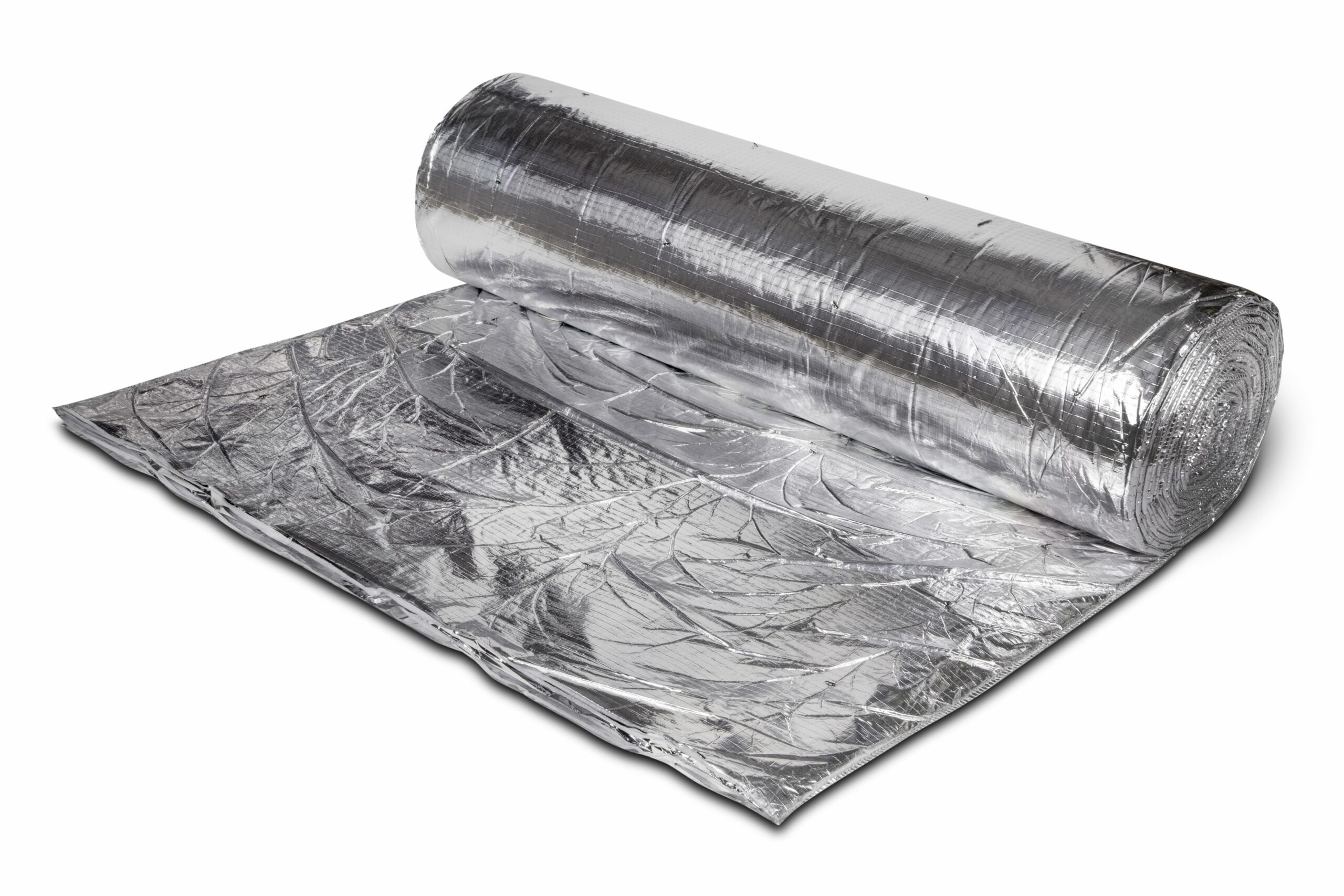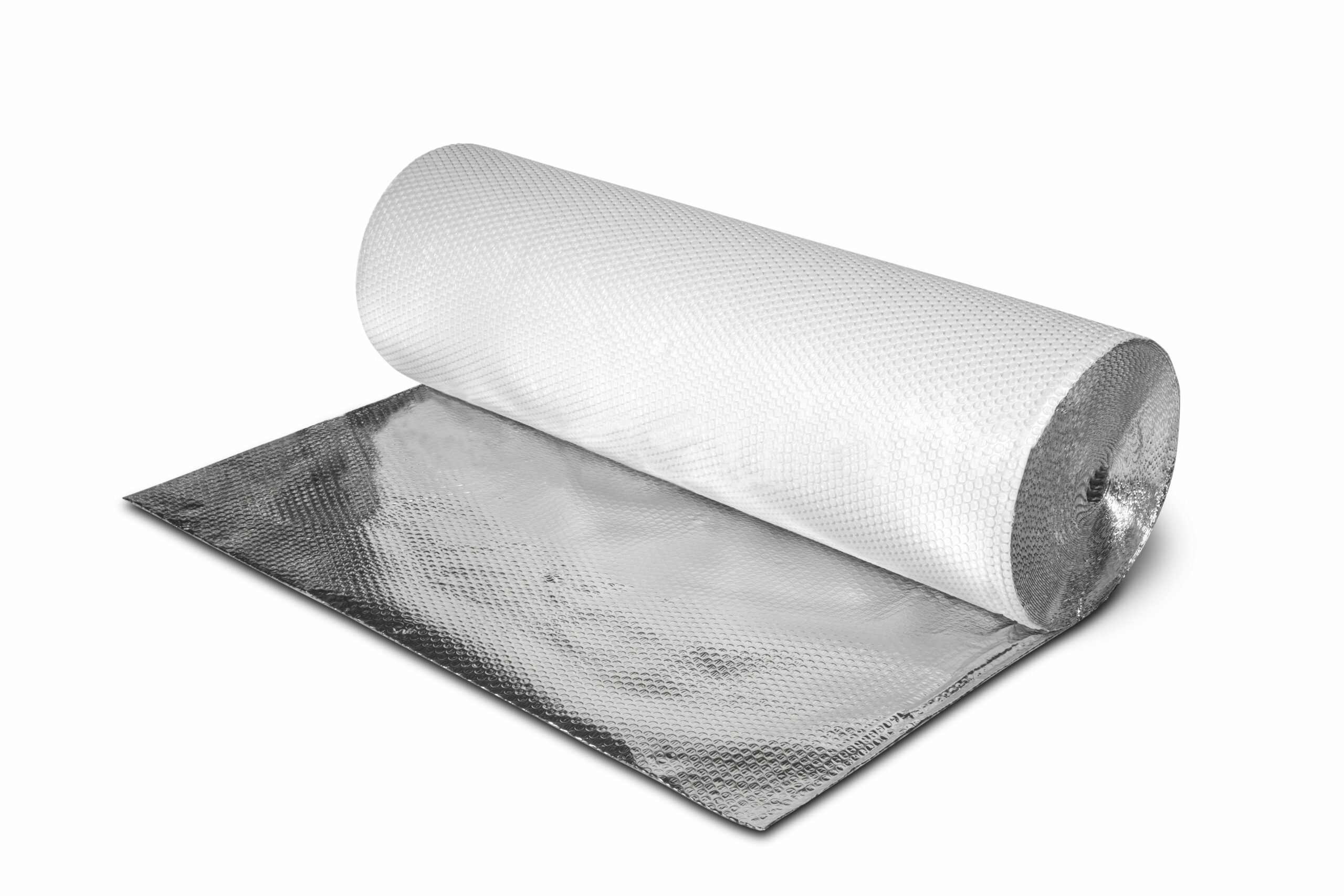 Timber Frame Multifoil Insulation Kit
expand_circle_down Description
Fully Insulate Any Timber Frame Building
Ecohome Insulation's Exclusive Timber Frame Multifoil Insulation Kit. Achieve a variety of U-values required for building control in 89mm studs or deeper, without any Kingspan or Celotex!
This Multifoil only system is proven to insulate a timber frame wall in less cost, space and installation time than any other method on the market.
Our system includes YBS SuperQuilt for the internal, and YBS BreatherFoil FR for the external. These materials also have a built-in breather membrane and vapour control layer, reducing extra materials required.
What is include in the 33m² Kit?
YBS SuperQuilt 1.2m x 10m
YBS BreatherFoil FR 1.35m x 25m
Adequate Thermaseal Foil Joining Tape
Heavy Duty Staple Gun & 5,000 Staples (66m² Kit or more)
Free Delivery to any UK Mainland Address*
We would also recommend to purchase a Multifoil Fitting Kit when insulating with our Timber Frame Multifoil Insulation Kit
All ordered online placed before 2pm are delivered carriage the next working day (UK Mainland only)
Prefer to order by phone? Speak to one our helpful team on 0114 323 0029.
Bespoke U-value calculations available on our partner's website Multifoil Insulation. See Link – Click Here
Require a kit larger than 99m²? Please call the number above for a bespoke quotation. Alternatively use our enquiry page or request a Call Me Back and one of our dedicated team members will call within 1 hour.
FREE GIFT
Spend £500 + VAT and Choose a FREE GIFT at the checkout!
Free Gifts Include: Thermaseal Foil Joining Tape, Heavy Duty Staple Gun Kit, Multifoil Insulation Scissors or Thermaseal Double Sided Tape.
expand_circle_down How-To Guides
How to install YBS BreatherFoil Insulation
Preparing The External Wall For Insulation

Prepare for the BreatherFoil installation by removing any Exisiting Cladding and exposing the OSB/Sarking board.

Attaching The Initial Layer Of BreatherFoil

Unroll the BreatherFoil Horizontally across the wall and staple it directly to the external timber boarding, at a minimum of 300mm intervals.

Where A Vertical Joint Occurs

Where a vertical joint occurs, ensure a minimum overlap of 100mm & seal using ThermaSeal Foil Joining Tape.

Where A Horizontal Joint Occurs

When rolling out the next roll above the first, horizontal joints need to be created, ensure a minimum overlap of 75mm, leaving the overlaps untaped.

Attaching The Second Layer Of BreatherFoil

Staple the BreatherFoil directly to the external timber boarding as before, at a minimum of 300mm intervals.

Vertical Taping The Perimeter

Once the wall is fully covered, begin to seal the vertical perimeter using ThermaSeal Foil Tape, leaving the top and bottom untaped.

Install Timber Battens

Apply a layer of timber battens (minimum of 25mm), perpendicular to the rafters at minimum intervals of 400mm.

Install The External Finish

Finally apply the external finish/cladding in accordance with the manufacturers certification, fixing instructions & good building practice.
expand_circle_down Reviews
Key Features
High Performing Multifoil Solution
Achieve Building Regulations in 89mm Studs or deeper
Details with no PIR Required (Kingspan / Celotex)
Replaces Traditional Breather Membrane
High Performing Vapour Control Layer
UK Manufactured
Easy to Install
Downloads & Resources
picture_as_pdf Data Sheets