EcoPro Shed Insulation Kit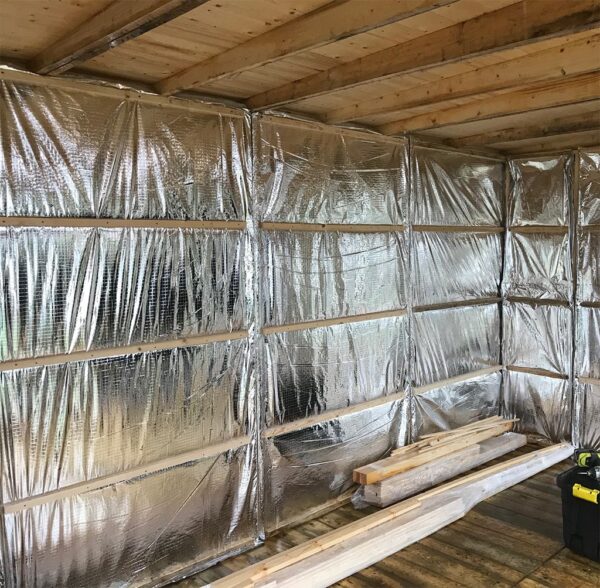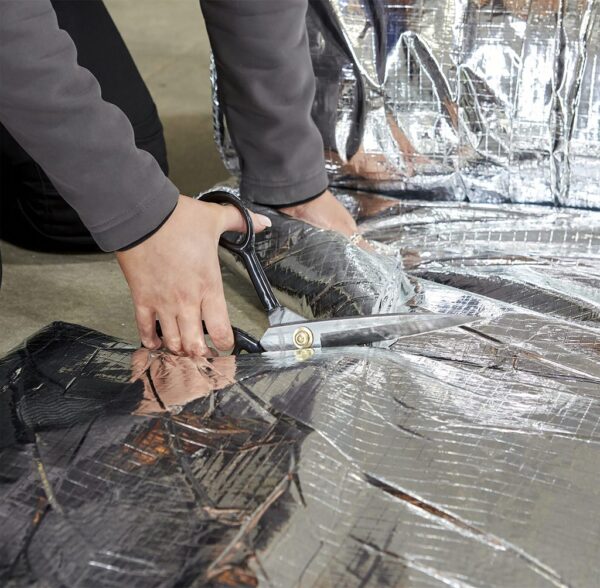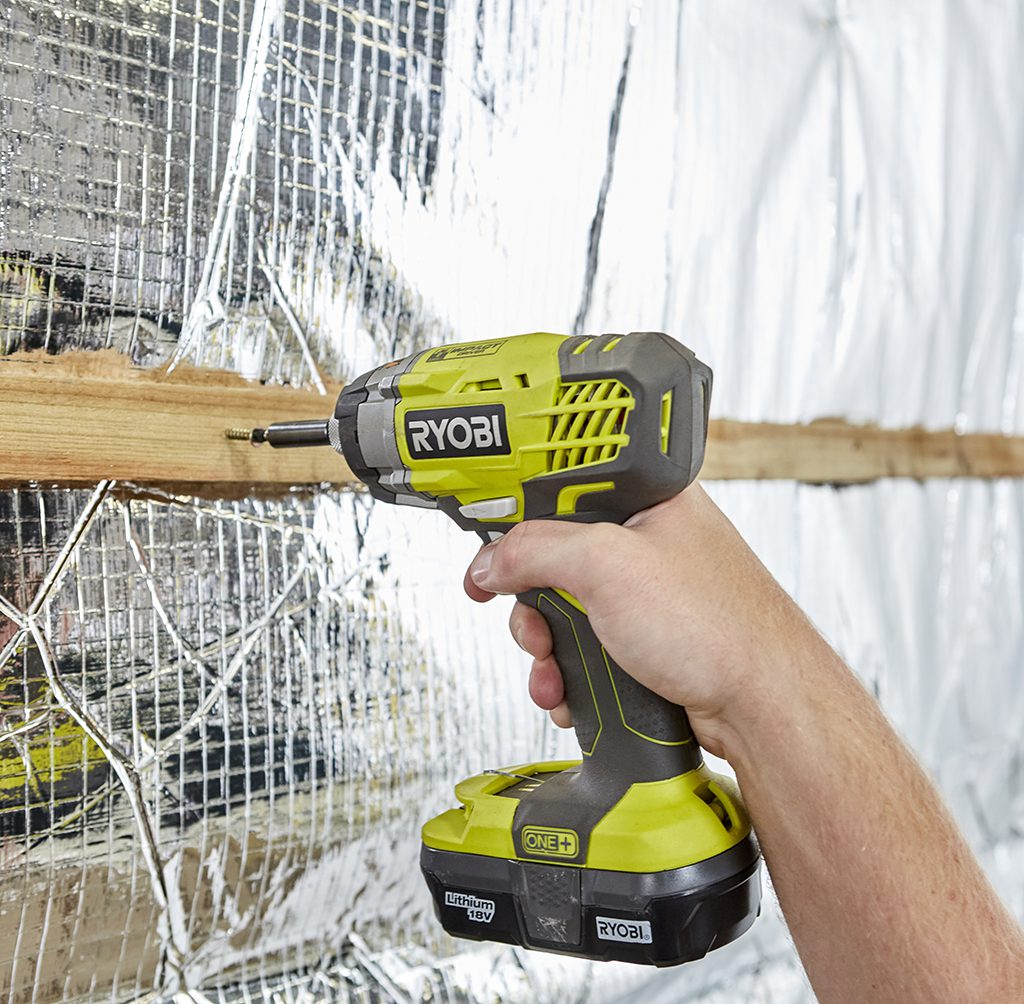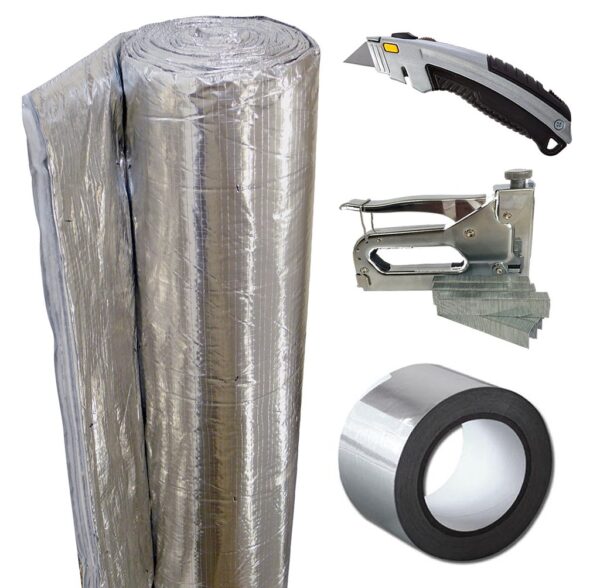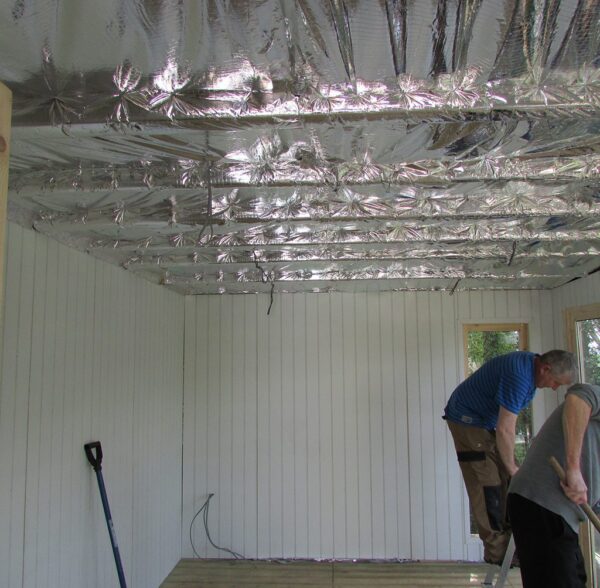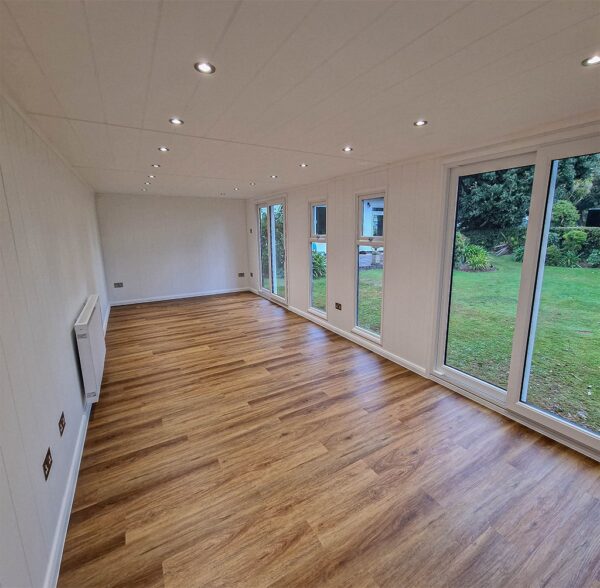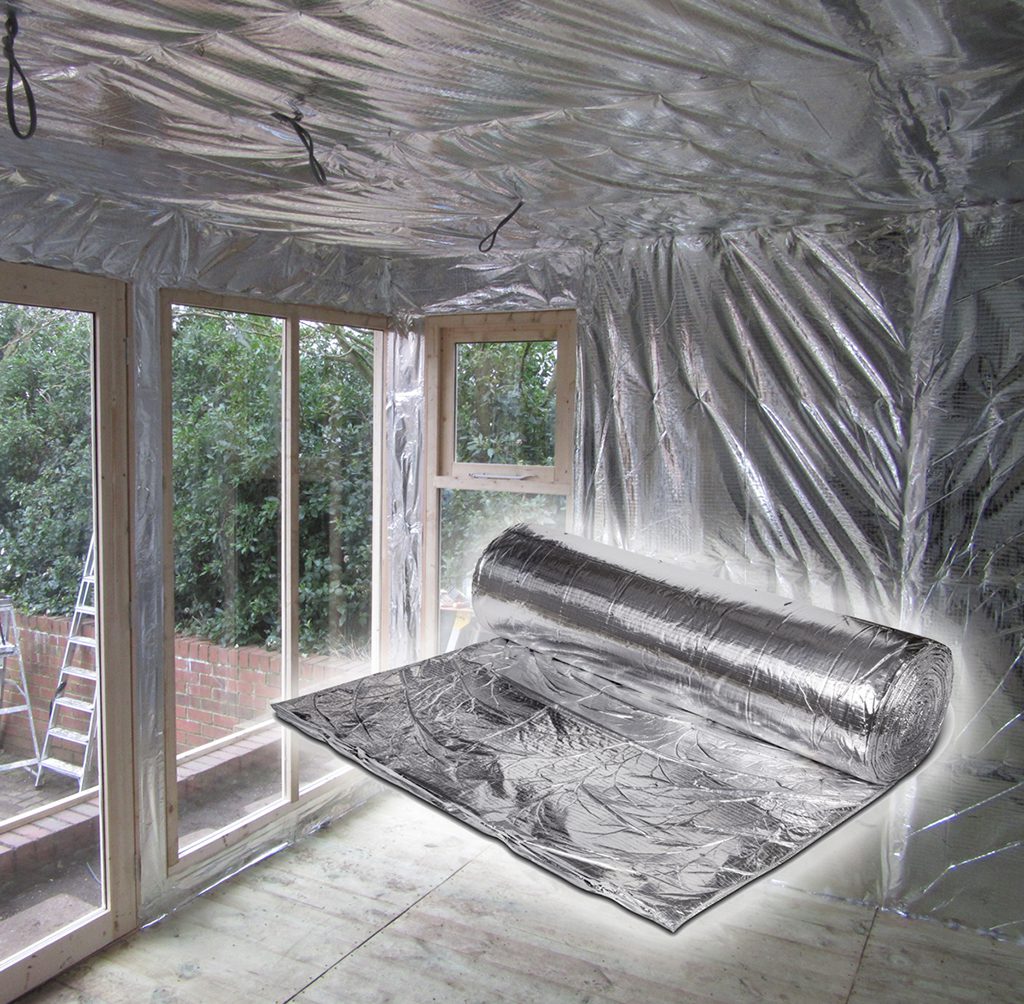 EcoPro Shed Insulation Kit
expand_circle_down Description
Superior Insulation for Your Shed
Unsure how much Insulation you require for Insulating your Shed or Summerhouse? See our Useful Data Sheet Here which will advise which size of the EcoPro Shed Insulation Kit you require!
EcoPro Shed Insulation Kit is ideal for insulating the Roof, Walls, and Floors of Garden Buildings. Most popular areas include Offices, Workshops, Therapy Rooms or any timber buildings that require a high level of insulation.
EcoPro Insulation has 6 layers of highly reflective foil and wadding and also has a built in vapour control layer when fully taped and sealed using the Thermaseal Foil Tape provided in the kit. At 15mm thick in its open state, EcoPro compresses down to only 6mm thick. Equivalent to around 50mm of Rigid Board such as Kingspan or 100mm of Rockwool!
EcoPro is designed to reflect away cold during the winter months while reflecting the warmth back into the building. During the warmer months this will do the opposite and reflect away excess warmth keeping the timber building at a more ambient temperature all year round!
In this insulation kit you will receive;
1.5m x 10m EcoPro Insulation (15m²)
ThermaSeal Foil Tape 75mm x 50m (1 Roll per 30m²)
Heavy Duty Staple Gun
5,000 x 14mm Staples
1 x Cutting Knife Inc. Extra Blades
Free Next Working Day Delivery to UK Mainland (When ordered before 2pm)
If your timber building doesn't require such a high performing multifoil insulation see our EcoTec Shed Insulation Here. At only 4mm thick this product is great for insulating timber buildings that are being used as Summerhouses, Sheds, Greenhouses or storage buildings.
Require any additional information? Or would prefer to order by phone? Request a Call Me Back and one of our dedicated team members will call you within 1 hour.
Looking for a new Garden Building?
We've teamed up with Eco Garden Studios, who specialise in providing bespoke low maintenance Garden Rooms.
We manufacture our own Garden Buildings in house and assemble them on site meaning the average installation duration is just 3 days and availability in as little as 3 weeks!
CLICK HERE for EcoStudio Product Page & Brochure
FREE GIFT
Spend £500 + VAT and Choose a FREE GIFT at the checkout!
Free Gifts Include: Thermaseal Foil Joining Tape, Heavy Duty Staple Gun Kit, Multifoil Insulation Scissors or Thermaseal Double Sided Tape.
EcoPro Shed Insulation is a High Performance solution which provides maximum Insulation in the Roof, Walls and Floors of Timber Garden Buildings.
Unlike ordinary shed insulation products, EcoPro retains the heat generated in a timber building and reflects it back in to the Building. On hot days excessive heat is reflected away from the garden Room, leaving your shed at a comfortable temperature all year round!
EcoPro consists of 6 layers of wadding, a breathable foam membrane which also acts as a vapour control layer and highly reflective foil on either side of the material.
This provides thermal values equivalent to over 100mm of fibre insulation yet it is only 6mm thick when installed to ensure you maximise space in your Garden Room/Summerhouse.
Fitting the EcoPro Shed Insulation kit is easy! – see our online How-To Video for fixing details!
We have Shed Insulation Kits to cover from 15m2 up-to 75 Square Metres. You can order the size of kit to suit your project. To see how much insulation you'll need, see our 'How Much Insulation Do I need' Data Sheet below.
If your timber building doesn't require this level of insulation, see our EcoTec Shed Insulation Kit. This material is slightly thinner and less performing and will save on cost.
You can Order online at the Lowest Trade prices and receive FREE Next Working Day Delivery on orders over £100 + Vat to the UK Mainland. Alternatively you can request a Call Me Back and one of our dedicated team members will phone you within 1- hour for your order, 7 days a week!
expand_circle_down How-To Videos
How To Install Our EcoPro Shed Insulation Kit
expand_circle_down How-To Guides
How To Insulate Your Timber Building Using an EcoPro Shed Insulation Kit
Staple the EcoQuilt Expert under the roof rafters

Start by stapling EcoQuilt Expert to the roof rafters using the Heavy Duty Staple Gun Kit. Ensure that the material is pulled taut across onto the next rafter. Then, Staple down the second rafter at a maximum of 2 inches apart.

Secure & Cut off any excess

Once you have secured the first section, cut any excess material off with the sharp blade provided in the EcoPro Shed Insulation Kit.

Repeat the process

Install the next section in the exact same way, stapling to the rafters and cutting off any excess. Remember to ensure a 50mm overlap of material.

Seal with ThermaSeal Foil Joining Tape

Once you've stapled your EcoQuilt, it's now time to seal all of the joints and edges with ThermaSeal Foil Joining Tape. This is what creates the Vapour Control barrier.

Fixing your roof counter battens

Now you can fix the 19mm battens to secure your EcoQuilt, using screws with a minimum length of 35mm. Fix the remaining battens in the exact same way. Now, you are ready to install the surface finish of your choice.

It's time to insulate the walls

For buildings with existing studwork, hold your insulation into place and simply recess the EcoQuilt halfway back by stapling it onto the side of the stud. Ensure a 19mm air gap either side of the insulation. Then continue by pulling the material taut before securing onto the next timber stud. Ensure EcoQuilt is stapled at minimum intervals of 300mm, using the 14mm staples provided.

Attaching battens (if needed)

If your space does not have timber uprights, you can fit 19mm battens onto the walls using screws.

Seal the with ThermaSeal Foil Joining Tape

Now that all of your EcoQuilt is stapled into position, it's time to seal all overlapping joints and around the perimeter with ThermaSeal Foil Joining Tape to ensure an airtight seal.

Fixing your wall Counter battens

As you did with the roof, fix the 19mm battens to secure your EcoQuilt using screws with a minimum length of 35mm. Fix the battens, in the same place as the existing wall studs. Repeat the exact same process. Now you're ready to install the final surface finish of your choice and decorate!

Enjoy your fully insulated Timber building!
expand_circle_down Reviews
expand_circle_down Q&As
What's the difference between the EcoPro and EcoTec Shed Insulation Kits?
Our EcoPro Shed Insulation Kit uses EcoQuilt as the insulation. EcoTec uses AirTec Double for the insulation. EcoQuilt does have a better thermal value than AirTec double however it does come at a higher price point.
What would you recommend using the EcoPro Shed insulation Kit for?
If you're using your outdoor building as an office or living space all year round this is the perfect application for the EcoPro shed Insulation Kit. It has a higher thermal value and will keep the space at a much more comfortable temperature.
Do I need to tape and seal the insulation?
Yes, we recommend taping and sealing over all joints and overlaps on the roof and walls. This will help the products to act as a high-performing vapor control layer. However, if you're insulating the floor you still need to tape and seal the perimeter but leave the overlaps un-taped, this will ensure any moisture will escape below.
Why do I need to overlap the insulation?
The insulation should be overlapped by 50mm because this will stop draughts from entering the space and warm air from escaping.
Do I need to leave an air gap?
Yes, the minimum air gap we recommend is 25mm on either side of the insulation however if a larger air gap is present this will only benefit the insulation. The air gap will help reflect any heat inside and any cool air outside.
expand_circle_down Specification
| | |
| --- | --- |
| Length | 10m |
| Width | 1.5m |
| Thickness | 15mm (5mm Compressed) |
| Roll Coverage | 15m² |
| Layers | 6 |
| Weight | 5.5KG |
| Core R-value | 0.93m²K/W |
| Roof R-value | 1.83m²K/W |
| Wall R-value | 2.27m²K/W |
| Floor R-value | up to 5.56m²K/W |
| Foil Emissivity | 0.05 |
| Water Vapour Resistance | 600MNs/g |
How Much Do I Need?
Find out which kit you need for your shed!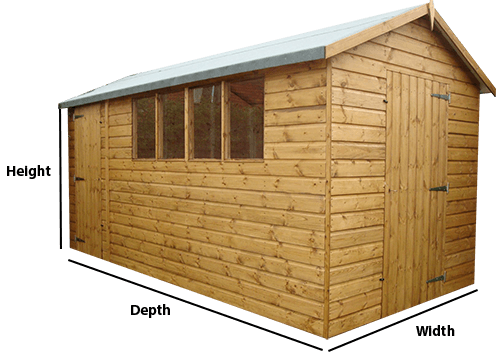 Key Features
Highly Reflective Multifoil Insulation
Includes Foil Tape, Staple Gun, Staples & Knife
Thin, Flexible and Easy to Install
High Performing Vapour Control Layer
Equivalent to around 100mm of Glasswool
Suitable for All types of Garden Buildings
Compresses to 6mm Thick
Reflects Excess Heat Away during Summer
Retains Heat in the Winter Months
UK Manufactured
Downloads & Resources