EcoPro Garage Insulation Kit
EcoPro Garage Insulation Kit
Here at Ecohome Insulation, we have created a solution that enables you to use your Garage, all year round – The EcoPro Garage Insulation Kit.
UK Garages are renowned for being exceptionally hot in summer and cold and damp in the winter – this does not have to be the case!
Our EcoPro Garage Insulation Kit will enable you to optimise this space. So, whether you wish to convert your Garage in to a Home Gym, Workshop or to simply have additional dry Storage Space this is the solution for you.
The Kit has been designed by insulation experts, specifically for Garages, using high performing insulation material.  The material used acts as a vapour control barrier and is designed to prevent moisture building up, whilst retaining an ambient temperature all year round.
What's Included within the EcoPro Garage Insulation Kit?
Our High Performing EcoQuilt Expert, to Insulate the Roof, Walls and Door.
This Multifoil has a built in vapour control layer, multiple layers of wadding, foam and the outer layers are highly reflective. 
EcoTec Floor Foam, to Insulate the Floor.
Thermaseal Double Sided Tape 50mm x 33m – which is used alongside the EcoTec Floor Foam – to insulate the floor.
This products prevents cold air entering from below the floor. This can be easily installed directly on to your Concrete floor.
Thermaseal Foil Joining Tape – to seal all edges and joints
Staple Gun Kit – Including a Heavy Duty Staple Gun and 5,000 x 14mm Staples
Cutting Knife
We also offer Free Next Working Day Delivery to UK Mainland, when ordered before 2pm
The Free Online Calculator, on this product page, advises you which size kit that you will need. 
Simply input: the Length, Width and Height of your Garage.
You can view our Written How to Guide: HERE.
Any queries at all – just get in touch via our Contact Us Page. The team are more than happy to help if you need any further information at all.
The Garage Insulation Kit makes the Garage usable all year round, whilst reducing expenditure on heating. Specifically, you will require your heating on for less time – to obtain your desired temperature.
In Summer the EcoPro material works in the opposite way – it reflects away the excess heat and maintains an ambient temperature.
The material used on the walls, roof and floor is manufactured using a product called EcoQuilt. This is perfect for garages, that tend to be damp in the winter, as it acts as a vapour control layer when taped and sealed. This material is also equivalent to over 100mm of fibre insulation, yet its just 6/7mm when compressed.
The Floor insulation, prevents any cold air rising in to the room from below. As we know concrete gets exceptionally cold so having a barrier in between will massively help.
How To Convert your Garage Into a Workshop
Size Calculator
Instantly find out which kit you need for your garage!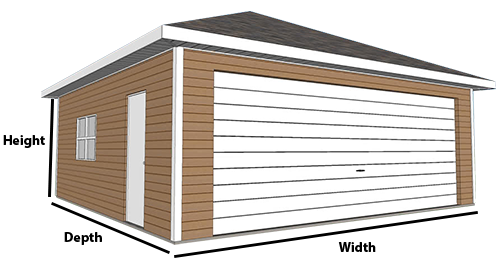 Walls & Roof
Area to be Insulated: -m2
Walls and Roof Kit: -m2 Kit
Floor
Area to be Insulated: -m2
Floor Kit: -m2 Kit
Order Your Kits Now!
Key Features
Includes Insulation for the Roof, Walls, Door and Floor
Eco Pro for Roof, Walls, Door is 6mm Thick when Installed
Equivalent to 50mm of Rigid Board, such as Kingspan
Equivalent to 100mm of Rockwool
High Performing Vapour Control Layer
Reflects Excess Heat Away during Summer
Retains Heat in the Winter Months
UK Manufactured