SuperQuilt Lite Trade Pallet Deal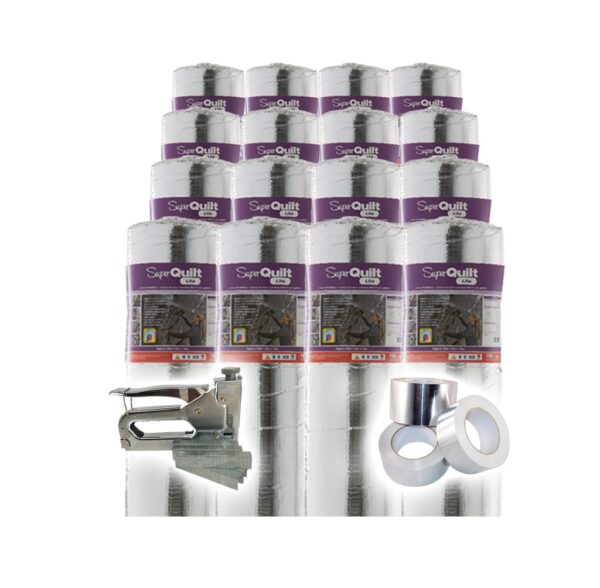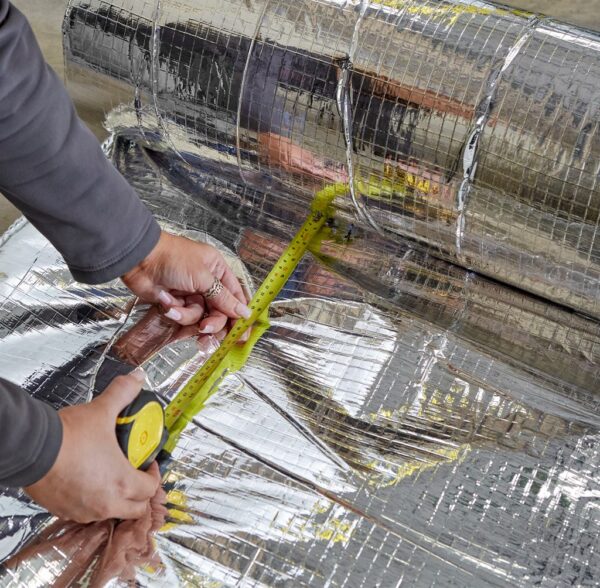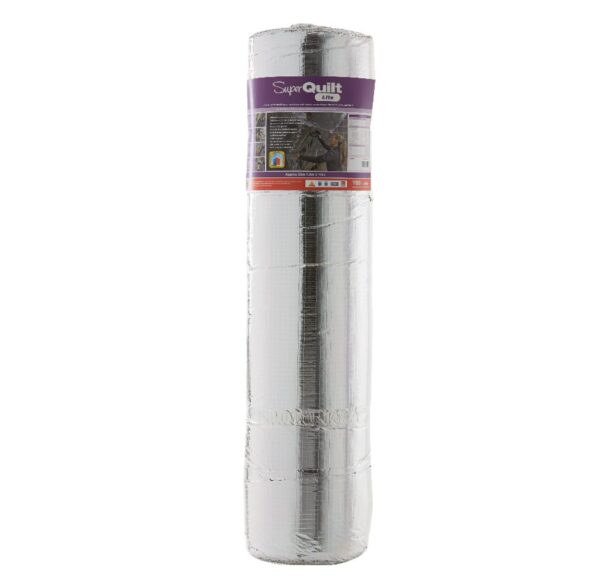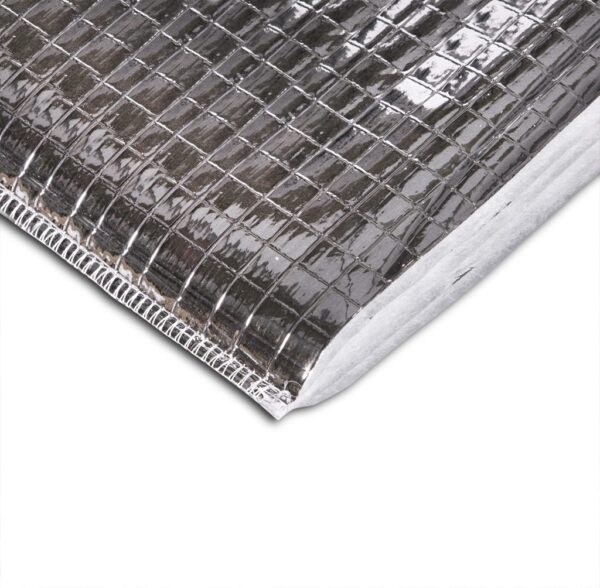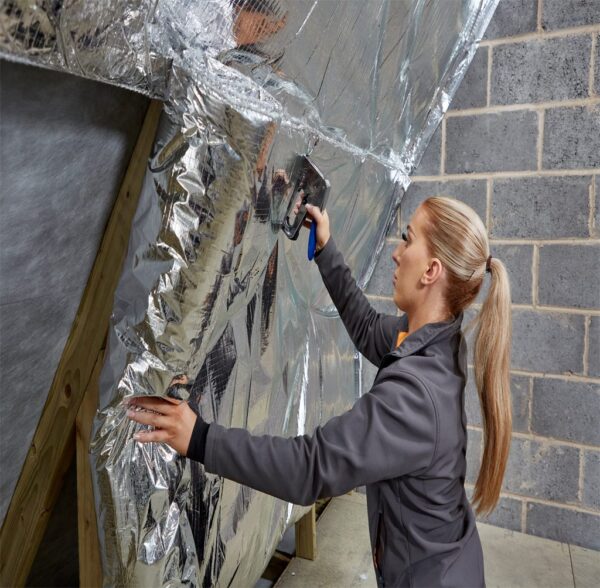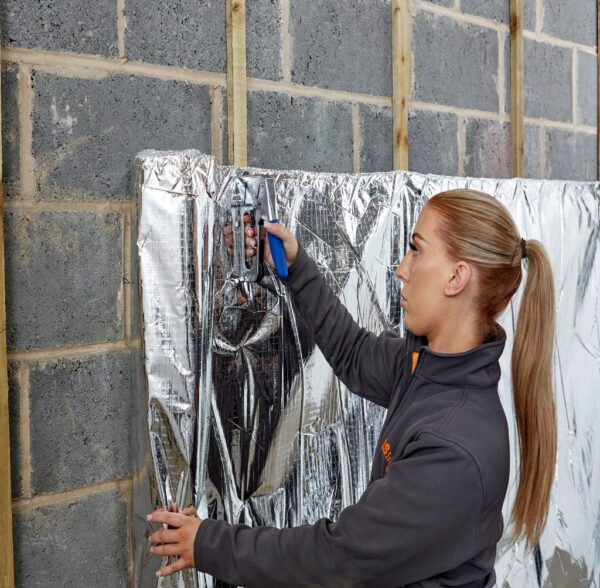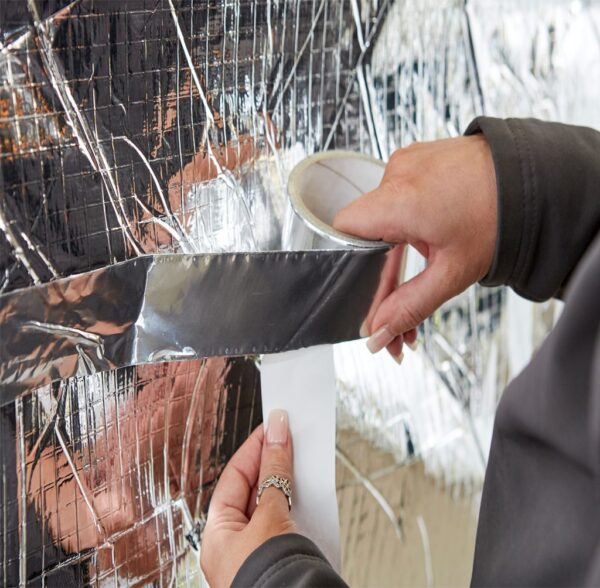 SuperQuilt Lite Trade Pallet Deal
expand_circle_down Description
Trade Discount – SuperQuilt Lite
SuperQuilt Lite Trade Pallet Deal is an Agrément Certified Insulating Vapour Control Multifoil Insulation Product, it also has very effective thermal properties.
Its commonly used to address all forms of energy transfer – commonly used to Insulate Roofs, Walls, and Floors. It is also used to insulate Garages, Sheds, Conservatories, and much more because it's so versatile.
In terms of its thermal performance – it is made up of 9 layers and is a highly effective radiant barrier therefore, this means when installed your home will feel warmer in winter and also cooler in summer. The certification means you can be assured of its performance and reliability – as it has been guaranteed by the UK Industry Standards.
This insulation equates performance-wise to 90mm of Mineral Wool Insulation, yet it's only 32mm in thickness. It is a flexible and easy-to-install product. It's also perfect for those who are looking for a product that takes up little room, whilst enjoying excellent thermal benefits.
What's included in the SuperQuilt Lite Trade Pallet Deal?
Order before 2 pm and you can get FREE next working day delivery to the UK mainland.
If you don't require a pallet of SuperQuilt Lite and instead require loose rolls of SuperQuilt Lite, please CLICK HERE.
Looking for a higher preforming certified material?
We also have SuperQuilt Insulation – which is 40mm Thick, owed to the additional layers. SuperQuilt Insulation is made from 19 layers and has a thermal resistance of 2.50m²K/W.
FREE GIFT
Spend £500 + VAT and Choose a FREE GIFT at the checkout!
Free Gifts Include: Thermaseal Foil Joining Tape, Heavy Duty Staple Gun Kit, Multifoil Insulation Scissors or Thermaseal Double Sided Tape.
expand_circle_down Reviews
expand_circle_down Q&As
Is SuperQuilt Lite Certified?
Yes, SuperQuilt Lite is Agrément Certified and is Building Control Compliant and is NHBC Accepted.
What is the R-Value of SuperQuilt Lite?
SuperQuilt Lite has an R-Value of up to 2.11 m²K/W – you can contact us if you are going through building regulations and wish to check how you can incorporate this product.
What is SuperQuilt Lite equivalent to, in terms of mineral wool?
SuperQuilt Lite is equivalent to 90mm of Mineral Wool Insulation.
Where is SuperQuilt Lite Manufactured?
SuperQuilt Lite is manufactured just half an hour away from our distribution unit. It is Made here in Britain, unlike some of the lookalike product on the market that often lack accreditation.
Do I Need any PPE to Install?
There is no requirement for any protective equipment, as there are no harmful fibres present.
Is SuperQuilt Lite the same as SuperQuilt?
No, they are two different products. SuperQuilt Lite is 32mm Thick and is made up of 9 layers – with an R Value up to 2.11 m²K/W. SuperQuilt Insulation is 40mm thick and is manufactured using 19 layers of true aluminium foil and wadding. SuperQuilt has an R-Value up to 3.0 m²K/W, equivalent to 130mm of Mineral Wool Insulation. Both are commonly used for the same applications, but they have different thermal properties you should account for.
expand_circle_down Specification
| | |
| --- | --- |
| Layers | 9 |
| Thickness | 32mm |
| Weight | 460g/m2 |
| Width | 1.5m |
| Length | 10m |
| Weight | 8.5kg |
| Core R Value | 0.77m2 K/W |
| Roof R-Value (Core + 2 x 25mm Cavities) | 1.67m2 K/W |
| Wall R-Value (Core + 2 x 38mm Cavities) | 2.11m2 K/W |
| Floor R-Value (Core + 1 x 150mm Cavity) | 3.14m2 K/W |
| Water Vapour Resistance | 1569MNs/g |
Key Features
In Built Vapour Control Membrane
Reduces Energy Wastage – Saves Money
Thermal Resistance of 2.11m2 K/W
Equates to 90mm of Mineral Wool Insulation
Thin, Flexible and Easy to Install
32mm Thick – Saves on Space
Fully Agrément Certified
Accepted by NHBC (National House Building Council)
Building Control Compliant
You can Install this Product Yourself
No PPE (Protective Equipment Required)
No Fibres
Easy to Cut with Multifoil Insulation Scissors / Knife
UK Manufactured