ThermaWrap Pipe Insulation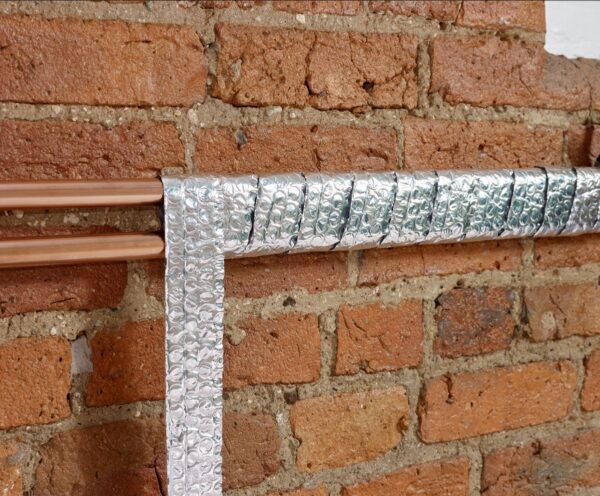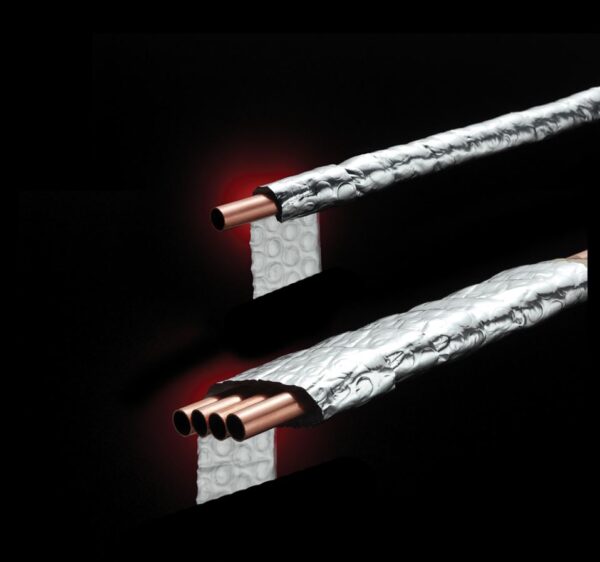 ThermaWrap Pipe Insulation
expand_circle_down Description
ThermaWrap Pipe Insulation
Our ThermaWrap Pipe Wrap Insulation has been designed and manufactured to prevent pipes and ducts from both heat loss and freezing. It enables the contents of the pipes to flow, without the temperatures fluctuating like they would if left uninsulated.
Ultimately,  if uninsulated pipework is left exposed to the external elements it leaves the pipes exposed to fluctuations in temperature. In winter, this can be especially problematic – as when freezing temperatures hit it can cause the pipes to burst, this prevents this and acts as a barrier between the external cold and the pipe contents.
Besides preventing pipes bursting, insulating your pipework will also take pressure of the HVAC system. This means your systems will not have to work as hard to achieve the same outcome, so your pipes will be more efficient and you will see a reduction in the bills.
Insulating your pipework is arguably the smallest investment, to protect against the potentially massive, easily preventable losses.
How does our ThermaWrap Pipe Insulation Work?
This product is just 4mm thick, making it extremely flexible and easy to install around pipes and ducts. Its highly reflective true aluminium layers enable it to reflect excess heat or cold away from the internal elements of the pipe. The ThermaWrap Pipe Wrap also has an inbuilt air bubble membrane which slows down any heat or cold transfer too.
Roll Sizes
Width 50mm x Length 7.5m
Or 
Width 75mm x Length 7.5m
If you have large HVAC Systems or if you have a large area to cover, you are best EcoTec Duct Insulation Kit which comes in multiple sizes to cover 6m² and 30m².
FREE GIFT
Spend £500 + VAT and Choose a FREE GIFT at the checkout!
Free Gifts Include Thermaseal Foil Joining Tape, Heavy Duty Staple Gun Kit, Multifoil Insulation Scissors or Thermaseal Double Sided Tape.
This helps to maintain the internal temperature. Maintaining the internal temperature will take some pressure off of the HVAC system because it won't have to work as hard for the same outcome. This will lead to a more efficient HVAC system and a reduction in energy bills.
expand_circle_down Reviews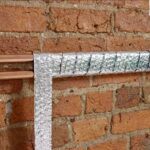 ThermaWrap Pipe Insulation
Your review
* Review is required
Email
* Email is required
Add photos or video to your review
expand_circle_down Q&As
Can I use thermawrap instead of foam pipe lagging?
Yes - it is a direct replacement. This thin, flexible and easy to install option provides insulation that equates to 35mm of mineral fibre insulation.
Can I use this on Hot Pipes as well as Cold Pipes?
Yes - it effectively performs on both hot and cold pipework.
What does this material comprise of?
The core is made up of an air bubble membrane which traps air generating good thermal properties. This is then enhanced by having True Aluminium Foil layers either side, which can reflect and perform.
expand_circle_down Specification
| | |
| --- | --- |
| R-Value | 0.8 m²K/W |
| Polystyrene Equivalence | 33mm |
| Mineral Fibre Equivalence | 35mm |
| CE Marked to Industry Standards? | Yes |
| Thickness | 4mm |
| Sizes: | 50mm x 7.5m / 75 x 7.5mm |
Key Features
Retains energy as protects against cold bridging
Replaces standard pipe lagging
Easy to install, even in small spaces
Suitable for variable size Pipes
Equates to 35mm of Mineral Fibre Insulation
R-Value up to 0.8 m²K/W
Easy to Cut
Extremely Flexible so easy to install
Takes pressure of the HVAC System
Protects against Mould and Fungi
Manufactured in the UK
CE Marked to Industry Standards
Suitable for Hot and Cold Pipework