EcoPro Multifoil Insulation Fitting Kit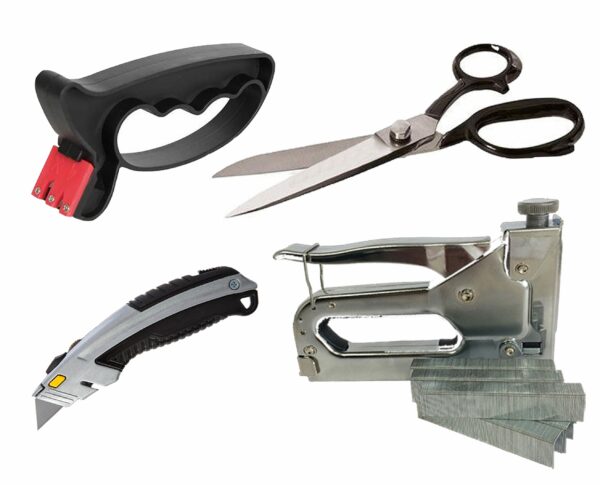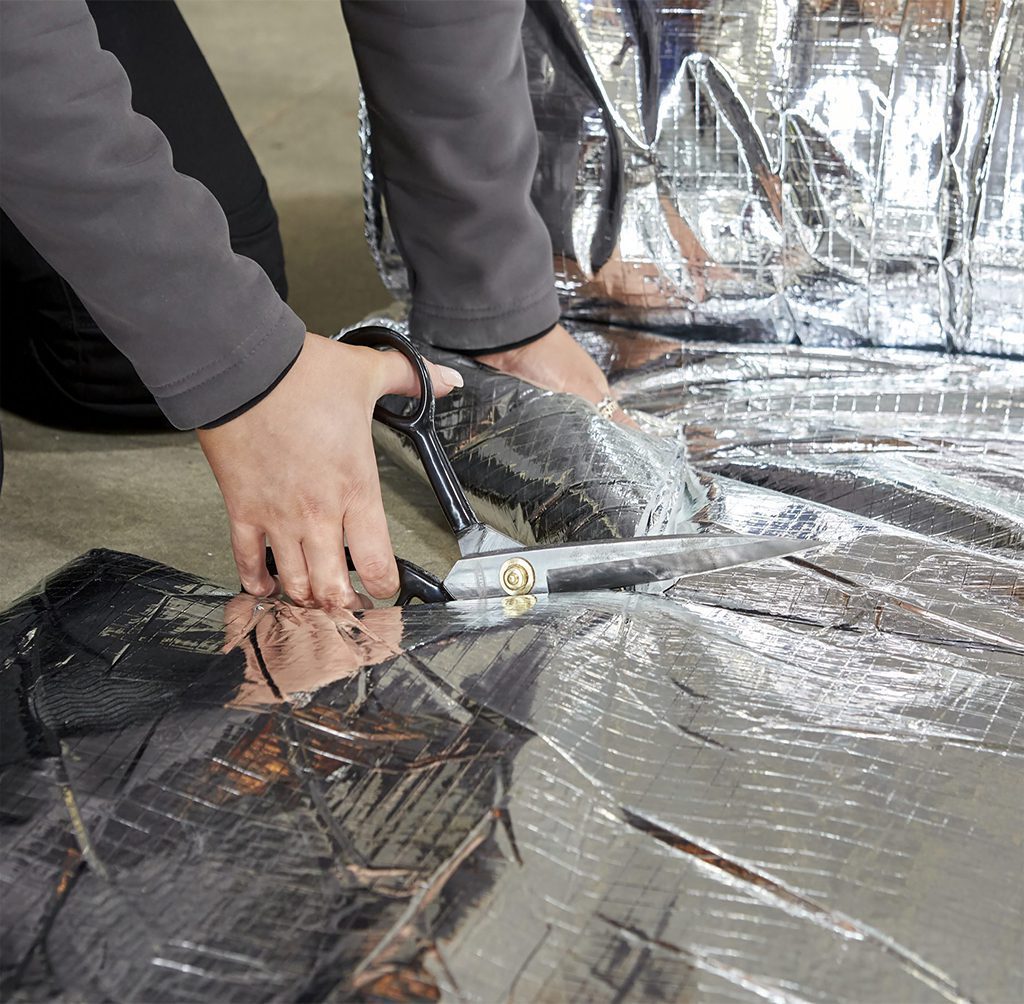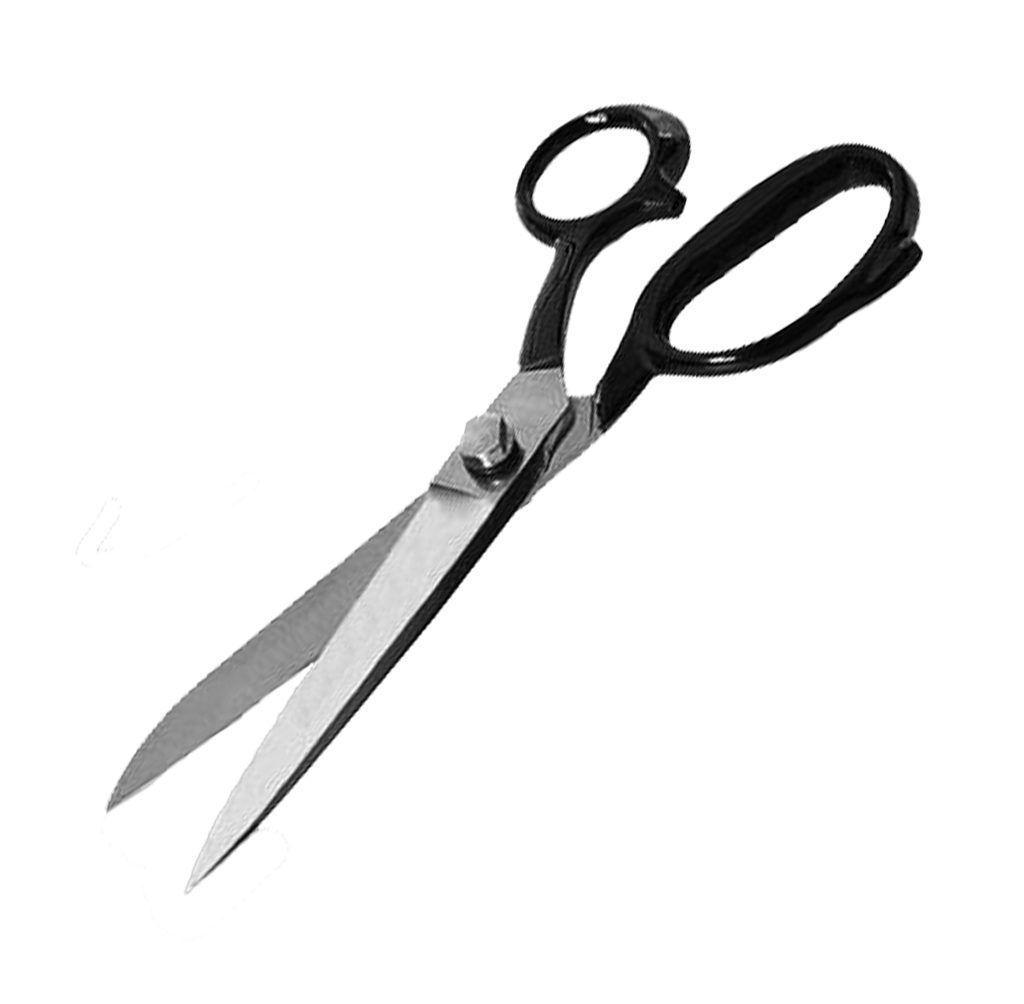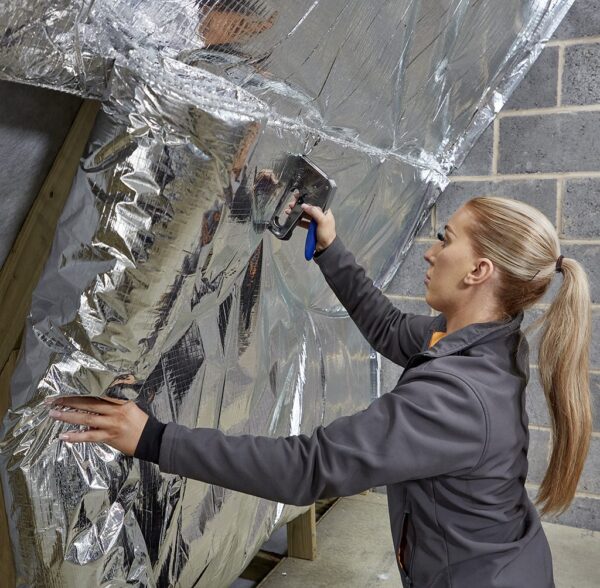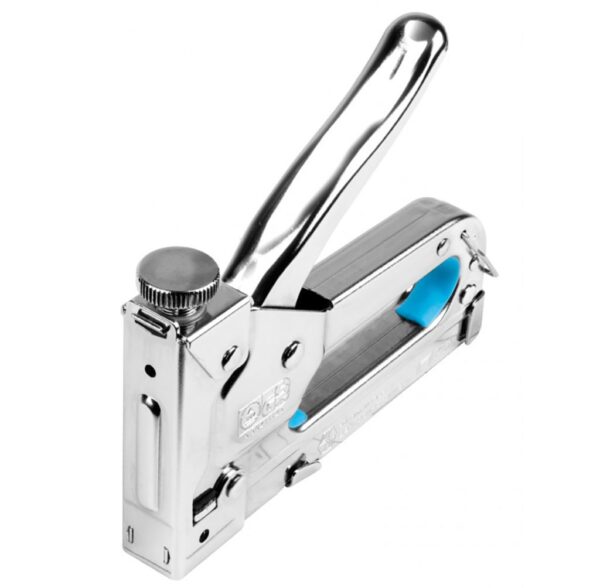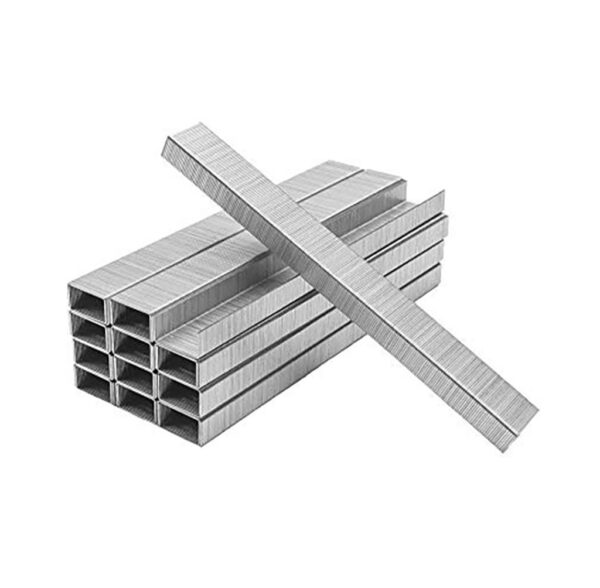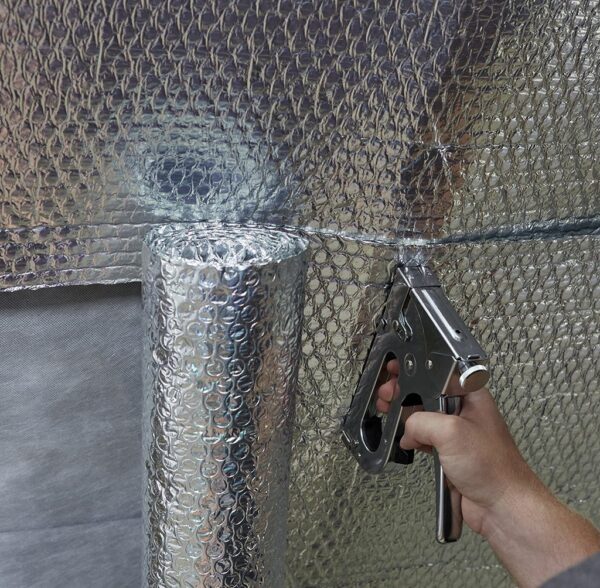 EcoPro Multifoil Insulation Fitting Kit
expand_circle_down Description
Professional-Grade Multifoil Fitting Kit
EcoPro Multifoil Insulation Fitting Kit, by Ecohome Insulation.
For whatever application you are insulating, our Multifoil Insulation Kit is must-have for project!
What's included?
In our excellent value Fitting Kit, you will receive the following;
Heavy Duty Staple Gun – Simple to use, heavy duty stainless steel Staple Gun. Including easy squeeze handle, and a locking mechanism for ease of product storage.
5,000 14mm Staples – 14mm Type 53 Staples, in a box of 5000. Following dimensions – 14mm x 11.25mm x 0.75mm.
Heavy Duty Multifoil Scissors – Stainless steel scissors with 10″ blades, perfect for cutting foil insulation items. Multifoil Scissors include a large finger grip with a plastic coating, and supplied in a plastic sleeve.
Cutting Knife with 3 spare blades
Blade Sharpener
Suitable Multifoils
Our pack is perfect for cutting Ecohome Insulation's Multifoil products, such as;
SuperQuilt Our highest performing multi-layered blanket, certified for use with building control.
EcoQuilt Expert Our best selling multifoil, best for DIY use. Equivalent to 100mm mineral wool.
EcoQuilt45 Suitable for roofs, walls and floors. Better value alternative to SuperQuilt, when comparing cost vs performance.
EcoTec Floor-Foam DIY product for under carpets, SPC-Lux and laminate flooring. Prevents damp & cold rising up, and creates a warm under-foot feeling.
BreatherQuilt 2-in-1 Breathable Multifoil Insulation, designed for over rafter use. Replaces requirement for standard breather membrane & significantly improves the U-value.
SuperQuilt Lite A thinner, lighter version of standard YBS SuperQuilt
EcoAirtec Double Thin 4mm bubble membrane with reflective foil both sides. Built in Vapour Control Layer. Equivalent to 20mm PIR Insulation.
Plus many more!
In addition to our Multifoil Insulation Fitting Kit, we recommend all our Multifoil Products to be taped/sealed. Ecohome Insulation's Thermaseal Foil Joining Tape is available at the following link – Click Here! 
Delivery Schedule
Free Next Working Day Delivery is available on all orders over £100 to the UK Mainland*
*£100 excludes VAT. Order must be placed before 2pm on a weekday to ensure next working day.
FREE GIFT
Spend £500 + VAT and Choose a FREE GIFT at the checkout!
Free Gifts Include: Thermaseal Foil Joining Tape, Heavy Duty Staple Gun Kit, Multifoil Insulation Scissors or Thermaseal Double Sided Tape.
expand_circle_down Reviews
Key Features
Everything you need to fit any Multifoil Product
Saves on Fitting Time
Install to a Professional Standard
Heavy Duty Staple Gun
5,000 x 14mm Staples
10″ Heavy Duty Scissors
Cutting Knife and Extra Blades
Scissor and Blade Sharpener