Thermaseal Foil Tape 75mm x 50m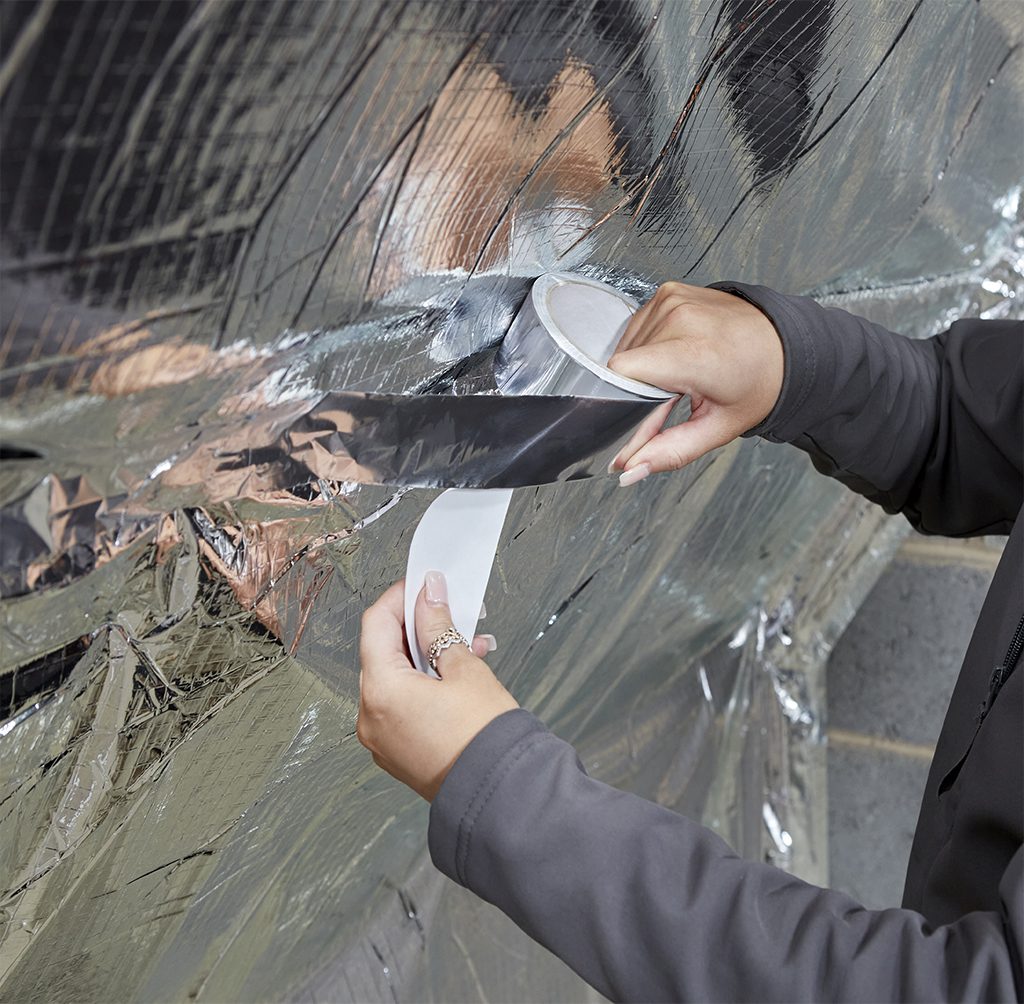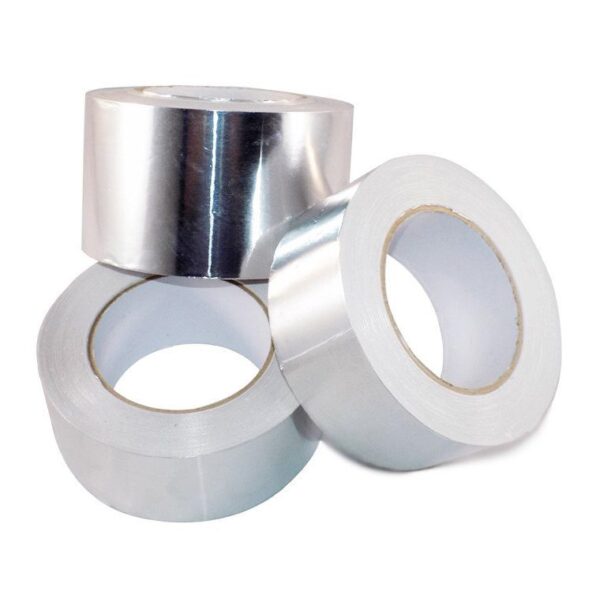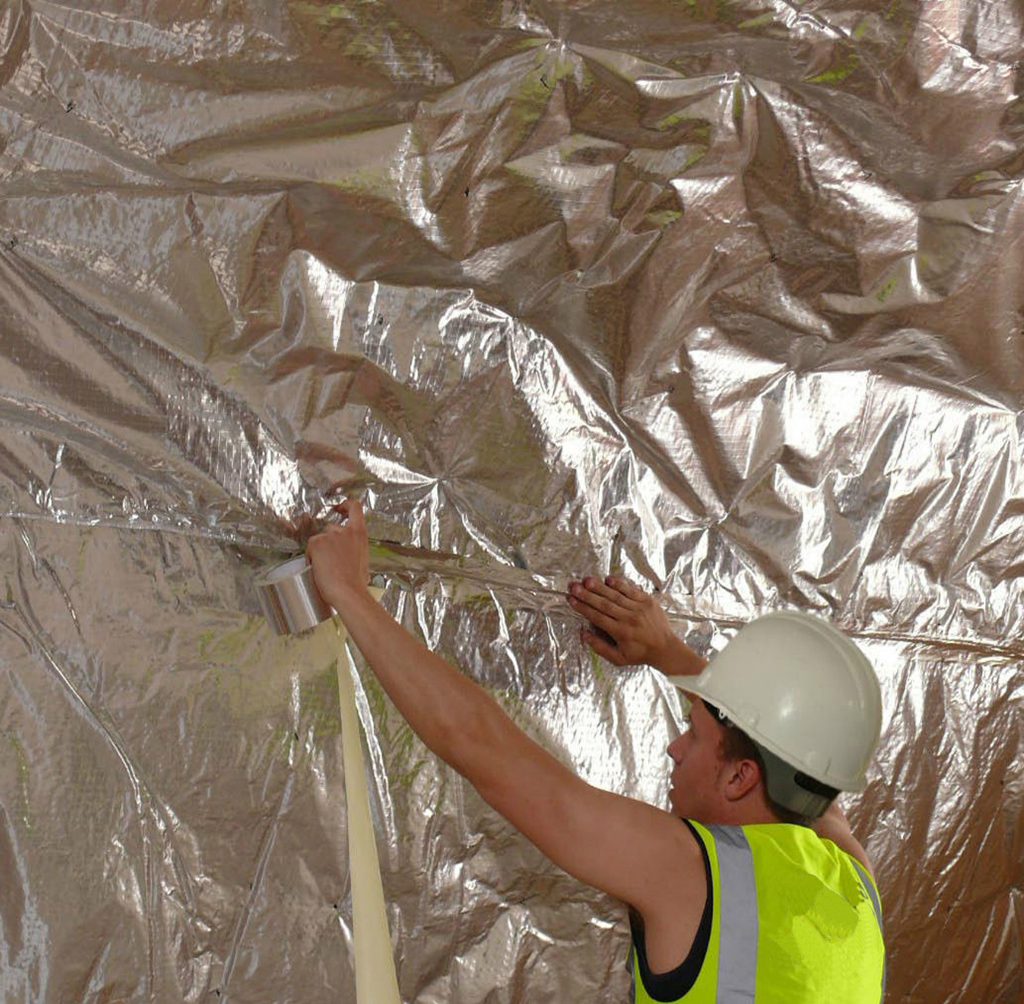 Thermaseal Foil Tape 75mm x 50m
expand_circle_down Description
True Aluminium Foil Tape
ThermaSeal Foil Joining Tape is a True aluminium Foil Tape designed to fix all of our Multifoil Insulation Materials. Products used with this ThermaSeal Foil Tape include
EcoQuilt Expert is a 6 layer multifoil Insulation. Commonly used to insulate Walls, Lofts, Conservatories and Garden Rooms.
Commonly purchased by DIY'ers and is equivalent to around 100mm of Loft Fibre.
YBS SuperQuilt is the highest performing EN certified Multifoil on the market. Uses for this product include Loft Conversions, Extensions and New Building.
With 19 layers of refelctive foils and waddings, SuperQuilt is equivalent to around 80mm of PIR insulation in a wall detail.
BreatherFoil FR is installed externally of OSB Boards on timber framed buildings and also acts as a high performance venting membrane.
A higher performing alternative to using TF200 and supplied in 2 different roll sizes.
When fully taping and sealing Multifoil Insulation materials in a Roof, Loft Space, Wall, Garden Building or Conservatory this helps the products act as high performing Vapour Control Layer.
We recommend purchasing one roll of Foil Tape for every 30 square meters of Multifoil Insulation.
Ecohome Insulation's Foil Tape comes on 75mm x 50m Rolls and has a high tack adhesive which will last the lifetime of the application when installed on a dry, clean surface.
For any further fixing instructions, please see the fitting and data sheets on our multifoil product pages.
Alternatively you can request a Call Me Back and we will call you within one hour!
FREE GIFT
Spend £500 + VAT and Choose a FREE GIFT at the checkout!
Free Gifts Include: Thermaseal Foil Joining Tape, Heavy Duty Staple Gun Kit, Multifoil Insulation Scissors or Thermaseal Double Sided Tape.
Genuine True Aluminium ThermaSeal Foil Joining Tape is designed to be used with all Multifoil Insulation materials. ThermaSeal Foil Joining Tape is supplied in one size of 75mm wide x 50 Metre long. 75mm width tape is the recommended width designed to seal overlaps and the edges when fitting Superquilt, EcoQuilt Expert or Airtec Double Insulation.
You should Always Tape and Seal all of our Reflective Insulation Products for Walls and Roofs using ThermaSeal Foil Sealing Tape. When insulating floors we recommend to tape only around the perimeter, leaving the 50mm overlaps untaped – this will prevent moisture from building up.
This will improve the Thermal Performance and also prevent the need for an additional Vapour Control Layer in Certain applications. Please be aware it is not recommended to use cheap Polymer based tape that looks like aluminium foil as this can reduce performance and void the Lifetime Guarantee we provide on our SuperQuilt Insulation.
PLEASE NOTE: For Orders of 2 Rolls of SuperQuilt or EcoQuilt Expert we recommend 1 Roll of Foil Joining Tape, however you may need 2 Rolls in some applications where there are a lot of Cuts and Edges to fully tape and seal. All information is for Guidance purposes.
expand_circle_down How-To Videos
How to Fit SuperQuilt Under Rafter
expand_circle_down Reviews
expand_circle_down Q&As
How Much ThermaSeal Foil Tape do I need for my project?
We recommend purchasing 1 roll for every 30 meters of Multifoil Insulation. This equates to 1 roll of tape to 2 rolls of insulation.
Is ThermaSeal Foil Tape water-resistant?
Yes, ThermaSeal Foil Tape is water resistant and won't allow any water to pass through.
Which Insulation do you recommend using ThermaSeal Foil Tape with?
The products that can be used with this tape are EcoQuilt Expert, YBS SuperQuilt, ThermaQuilt, FloorQuilt, RadiFloor, and BreatherFoil.
When used with Multifoil Insulation will ThermaSeal Foil Tape create a Vapour Control Layer?
Yes, when you tape and seal certain Multifoil Insulations (Like EcoQuilt Expert and SuperQuilt) with ThermaSeal Foil Tape it'll create a high-performing Vapour Control Layer.
Is ThermaSeal Tape easy to remove?
No, it would be difficult to separate the Multifoil insulation from the tape once it's attached.
Will ThermaSeal Tape need to be replaced?
No ThermaSeal Tape will not need to be replaced once attached to Multifoil Insulation. ThermaSeal Foil Tape has a high tack adhesive that will last the lifetime of the application when installed on a dry, clean surface.
Key Features
True Aluminium Foil
Long Lasting Adhesive
Easy to Install
Highly Reflective
75mm x 50m Roll
For use with Any of our Multifoil Products
Ensures Multifoils act as High Performing Vapour Barriers