EcoPro Loft Ceiling Insulation Kit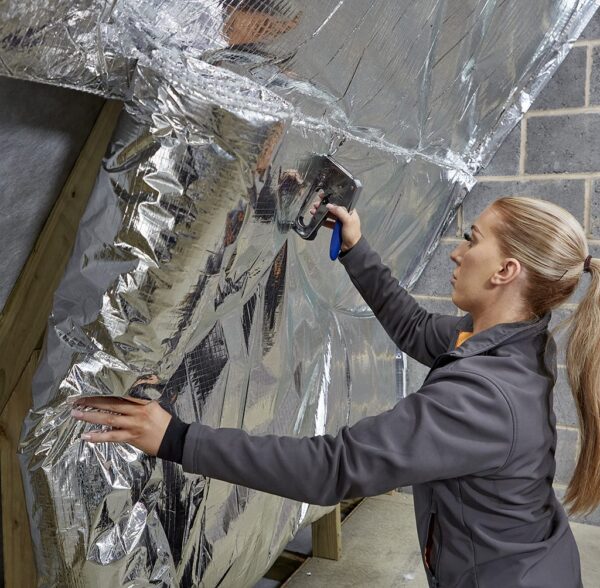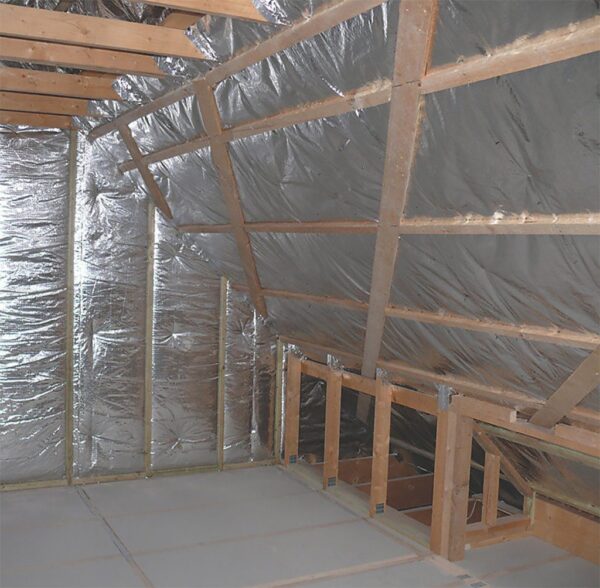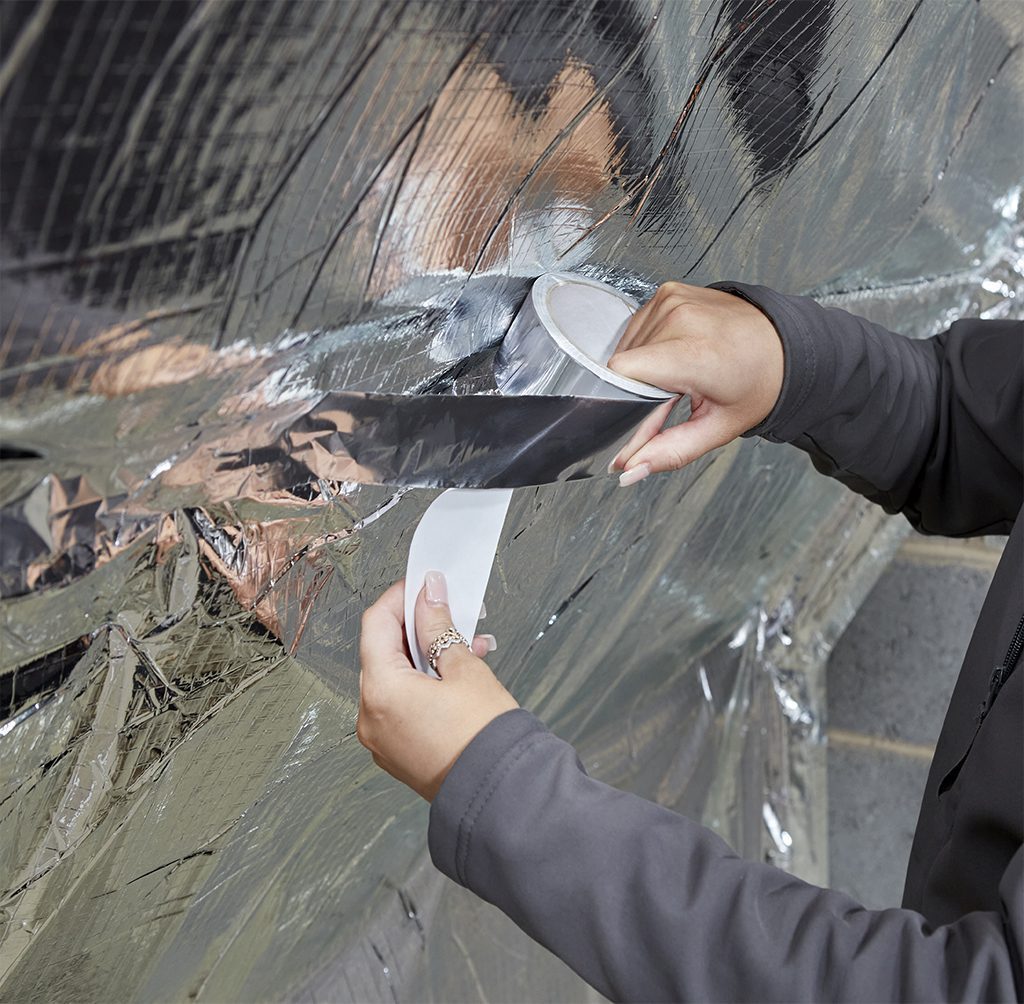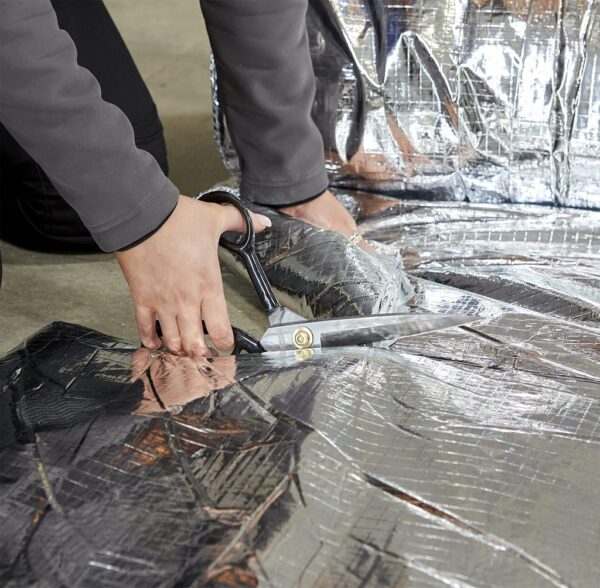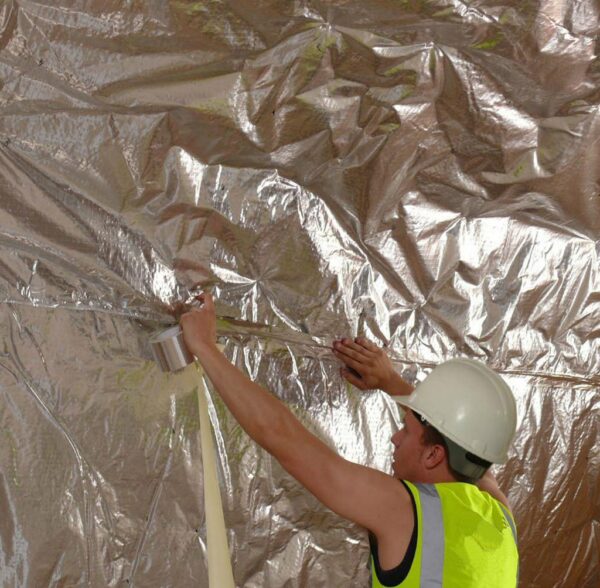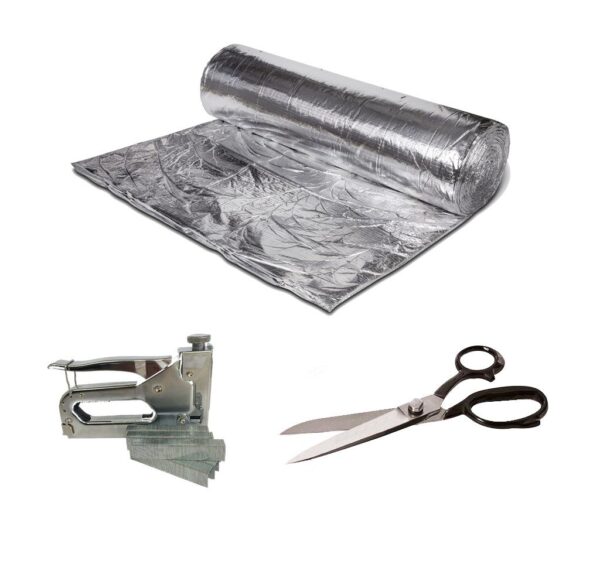 EcoPro Loft Ceiling Insulation Kit
expand_circle_down Description
Fully Insulate The Loft Ceiling
Ecohome Insulation have created an easy-to-install, highly effective EcoPro Loft Ceiling Insulation Kit. (Under Rafter)
When installed on your EcoPro Loft Ceiling (Otherwise referred to in the trade as Under Rafters) it reduces heat loss and consequently reduces your heating bills
25% of the Heat you are Paying for escapes via your Roof – So, by investing and installing this you can start saving and get a return on your investment every single year!
If you do not insulate your Loft, this in effect means you are consuming 25% more energy than is necessary to get the same level result as someone who does have effective Loft Insulation.
What's Does the Loft Ceiling Insulation Kit Include?
This is a High performing Multifoil Insulation, just 15mm Thick – Compressing to 6mm when installed. It is equivalent to 100 of Fibre / 50mm of Rigid Board Insulation. This Multifoil will therefore help you retain heat, in less Cost, Space and Time. 
This comprises of a Heavy-Duty Staple Gun and 5,000 x 14mm Staples to Staple the EcoQuilt Expert into place. 
Stainless Steel Scissors, suitable for Cutting Multifoils 
Free Next Working Day Delivery
To anywhere in the UK Mainland, on all orders placed before 2pm.
You can install this Insulation yourself, by simply stapling the Multifoil to the underside of your Rafters. Overlap each layer by 50mm, but then do not tape the material.
You don't need professional installers, as the insulation within the kit is free from any harmful floating fibres and you do not require any protective clothing to install it.
If you require any further assistance at all, you can get in Contact Us. You can either Send us a Message or Request a Callback.
You can order online or via phone on 0114 323 0029
Although this application is the most popular, if you would prefer to Insulate your Loft Floor – Press HERE.
FREE GIFT
Spend £500 + VAT and Choose a FREE GIFT at the checkout!
Free Gifts Include: Thermaseal Foil Joining Tape, Heavy Duty Staple Gun Kit, Multifoil Insulation Scissors or Thermaseal Double Sided Tape.
The Loft Ceiling Insulation Kit, otherwise known as the Under Rafter Insulation Kit is great for those who are wanting to create a warm loft space and home.
As you may know heat rises and an uninsulated roof therefore leaves a passage for where your hard-earned boiler heat can escape.
You can retain the heat you pay for, by installing this Multifoil Insulation Solution. Moreover, you can be assured that it doesn't have any nasty, itchy fibre glass either.
Start retaining the heat back into your home.
Can you install two layers of EcoQuilt Expert?
YES – This will massively improve the heat retension too.
When installing the first layer of insulation, staple it to the side of the roof rafters. Effectively weaving it in and out between the Rafters. Ensure that you have a 25mm gap behind the material, to enable the material to expand and reflect behind. Then, follow by stapling your second layer directly on to the roof rafters.
expand_circle_down How-To Guides
How to Insulate your Loft Ceiling
Install your first run of EcoQuilt Expert

Decide whether you would like to insulate vertically or horizontally, this decision usually depends on the length of your Roof Rafters. Then, roll out the Insulation and measure the amount of material required for a strip and cut, using the Multifoil Insulation Scissors supplied within the Loft Ceiling Insulation Kit: https://www.ecohome-insulation.com/product/loft-ceiling-insulation-kit/

Staple the EcoQuilt Expert in to Place

We advise that you staple every 300mm, to ensure that the Multifoil Insulation is held securely in place. Top Tip: Make sure the EcoQuilt is pulled taught, this will compress the layers and make the stapling process easier.

Install the next Layers of Multifoil

Ensure that you overlap the EcoQuilt by 50mm (minimum) - this will help to ensure that you have a continuous insulation layer. Failing to overlap will impact the performance, as it will allow for air to pass through.

Counter Batten (Optional)

Once all of your Roof Rafters are fully covered, you have successfully Insulated. If you are just using your loft for storage purposes, you may opt to leave your insulation exposed. If not, you can counter batten. Use 25mm x 38mm battens, these can be installed at right angled to the rafters. You can use battens that are deeper than 25mm should you wish. Battens will also be required for around the perimeters too.

Internal Finish

You can now screw the plasterboard into the battens.

Want to Double the Performance?

You can - You just Install two layers. This process is a little different, so if you do opt to install two layers, read from here. Roll out the Multifoil Insulation, but instead of stapling it to the front of the rafters - you want to staple it to either side of the joist (halfway up). By doing this, you will create an air cavity either side of the product even when you add your second layer.

Staple Next Layer

Overlap the next layer of Multifoil again by 50mm. Continue this process until you have full coverage all over.

Install your Second Layer of EcoQuilt

The second layer of insulation should be installed taught across the joists, so you have an air gap behind it. Staple the second layer to the front of the Roof Rafters. When you have a continuous double layer - you can then decide whether you wish to leave it exposed / board. Head to step 4 if you would like to board over the Insulation.
expand_circle_down Reviews
expand_circle_down Q&As
Can I double up on the insulation?
Yes, you can do two layers of the EcoQuilt Expert Insulation. We recommend using a 25mm wooden batten over the first layer of insulation and attaching the second layer to the wooden battens. Or if the rafters of your loft are long enough you can recess the first layer of insulation into the rafters and then the second layer can sit across the rafters.
What should I use to cut the insulation?
In this kit, we provide a pair of 10" multifoil insulation scissors which are perfect for the job.
Do I need to overlap the insulation?
Yes, you do need to overlap the insulation otherwise you won't get the best thermal performance. We don't recommend taping and sealing the insulation in this application so overlapping the insulation will stop any draughts from getting in and warm air from escaping.
Will the foil insulation cause any problems with damp?
No, actually this will help prevent damp and mould and it'll help reduce the risk of condensation.
Can I board over this insulation?
Yes, you can board over this insulation by adding wooden battens over the top of the insulation and attaching what you'd like to board over with to the wooden battens.
Do I need any specific PPE to complete this job?
No, you don't need any protective clothing, masks, or safety goggles as there are no harmful fibres in the insulation.
expand_circle_down Specification
| | |
| --- | --- |
| Length | 10m |
| Width | 1.5m |
| Thickness | 15mm (5mm Compressed) |
| Roll Coverage | 15m² |
| Layers | 6 |
| Weight | 5.5KG |
| Core R-value | 0.93m²K/W |
| Roof R-value | 1.83m²K/W |
| Wall R-value | 2.27m²K/W |
| Floor R-value | up to 5.56m²K/W |
| Foil Emissivity | 0.05 |
| Water Vapour Resistance | 600MNs/g |
Key Features
Reduces Energy Bills
No PPE Required – No Harmful Fibres
Easy to Install Yourself
Only 15mm Thick / Compresses to 6mm
Equivalent to 100mm of Fibre Glass
Lasts the Lifetime of the Build