YBS Pipe Clips for Multifoils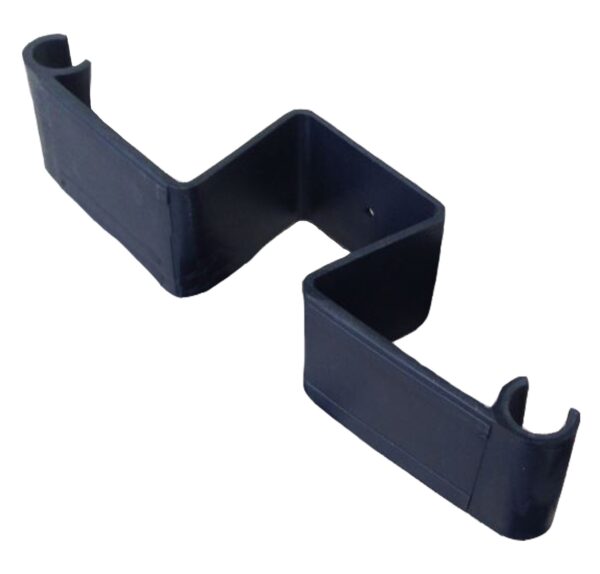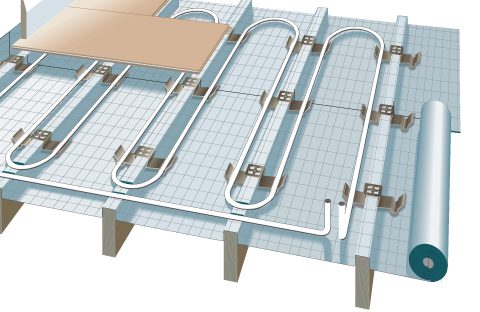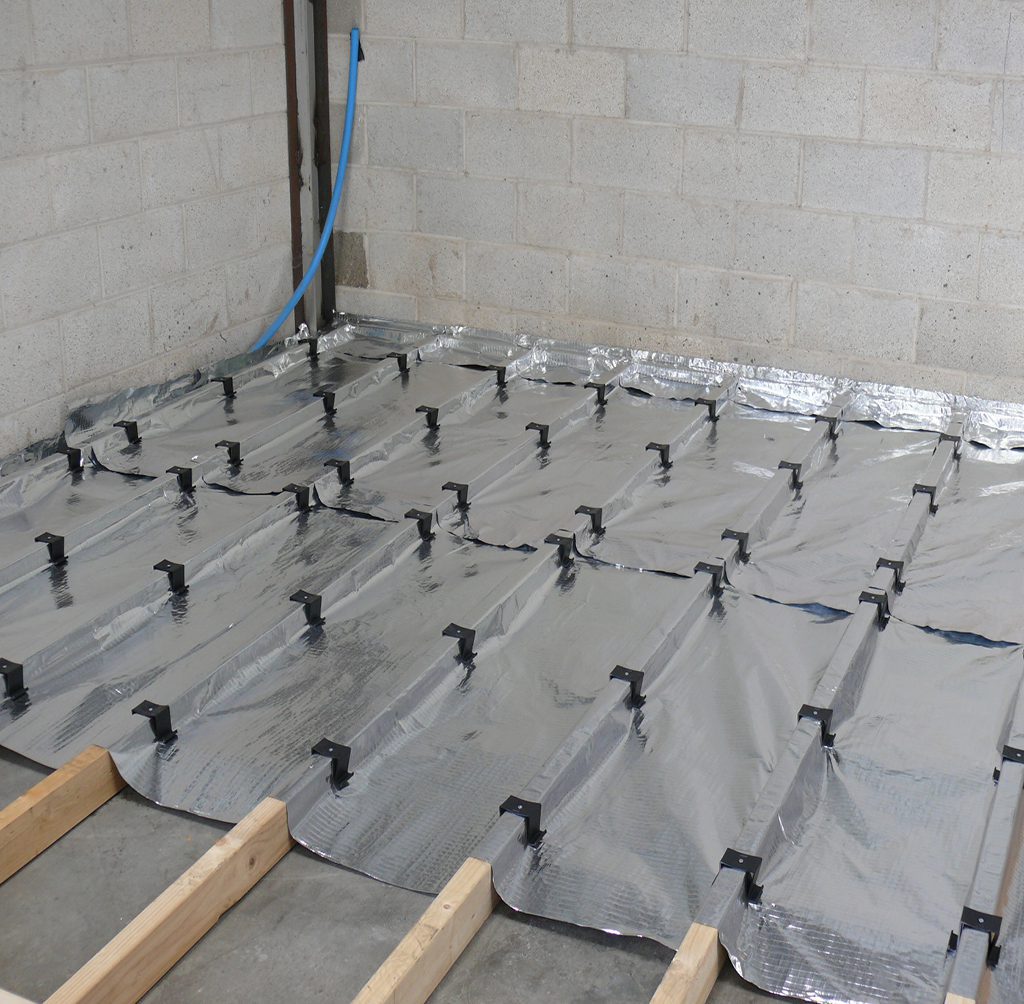 YBS Pipe Clips for Multifoils
expand_circle_down Description
YBS Pipe Clips for Multifoils
YBS Pipe Clips for Multifoils are used to recess any of our MultiFoil Insulation product, when installing Flooring Insulation.
They have been designed to make the flooring insulation installation easier for you and ensuring you achieve the optimum cavities which get the optimum performance out of the insulation products.
How do the YBS Pipe Clips for Multifoils Work?
Its simple – they are secured down just with a singular nail. They clip over 50mm joists and recess the MultiFoil by 54mm. This pushes the multifoil down so you have a consistent air gap, which is essential to get the optimum performance. They are beneficial as they remove the requirement for a a secondary batten and instead you are making use of the space you have. This will also save you on installation time, as well as installation cost.
In addition, the YBS Pipe Clips for Multifoils enable you to clip underfloor heating pipes into place. If you do not have pipes that need securing, but do wish to benefit from the recessing – you should have a look at the Saddle Clips. 
What Multifoil Insulation Products are used alongside these on the Floor?
Multifoil products such as SuperQuilt , EcoQuilt and FloorQuilt work very well with underfloor heating. This is because the reflective foils will retain all heat back into the room.
Free Next Working Day Delivery is available on all orders over £100 + VAT to the UK Mainland*
If your order is placed before 2pm on a weekday, it will be delivered the following working day. Orders placed after 2pm on Friday and over the weekend are delivered on Tuesday.
FREE GIFT
Spend £500 + VAT and Choose a FREE GIFT at the checkout!
Free Gifts Include: Thermaseal Foil Joining Tape, Heavy Duty Staple Gun Kit, Multifoil Insulation Scissors or Thermaseal Double Sided Tape.
YBS Saddle and Pipe Clips for Floor Joists, Stud Walls and Roof Rafters.
If you are installing a Double Layer of SuperQuilt underneath the existing Rafters, you can use the Saddle Clips to Recess your First Layer into the Rafters which will. This clip saves on installation time by eliminating the need of stapling back 50mm into the rafters.
EcoQuilt Expert is the homeowner's favourite product for insulating Floors. EcoQuilt Expert can be used for underfloor heating systems to prevent radiant heat and energy being lost through the floor below. Pipe Clips make underfloor heating systems that use pipes extremely easy to install.
Saddle Clips will create the ideal recommended air gaps above the insulation below the floor deck above. When insulating the underneath you're Joists from a Crawl space or Cellar you should simply use a Staple Gun to fix the multifoil insulation into Place once pulling the insulation taught.
You can order the Saddle Clips or Pipe Clips online at the lowest trade prices. Orders over £100 + Vat will be delivered carriage free to the UK Mainland on a next day delivery service.
expand_circle_down Reviews
Key Features
Designed for recessing all our Multifoil materials
Eliminates the requirement of a secondary Batten
Designed to for 50mm wide Joists
 Reduces Floor Height
Saves on Labour Time
Used in underfloor heating details