Foil-Tec Single Lite 1.5m x 50m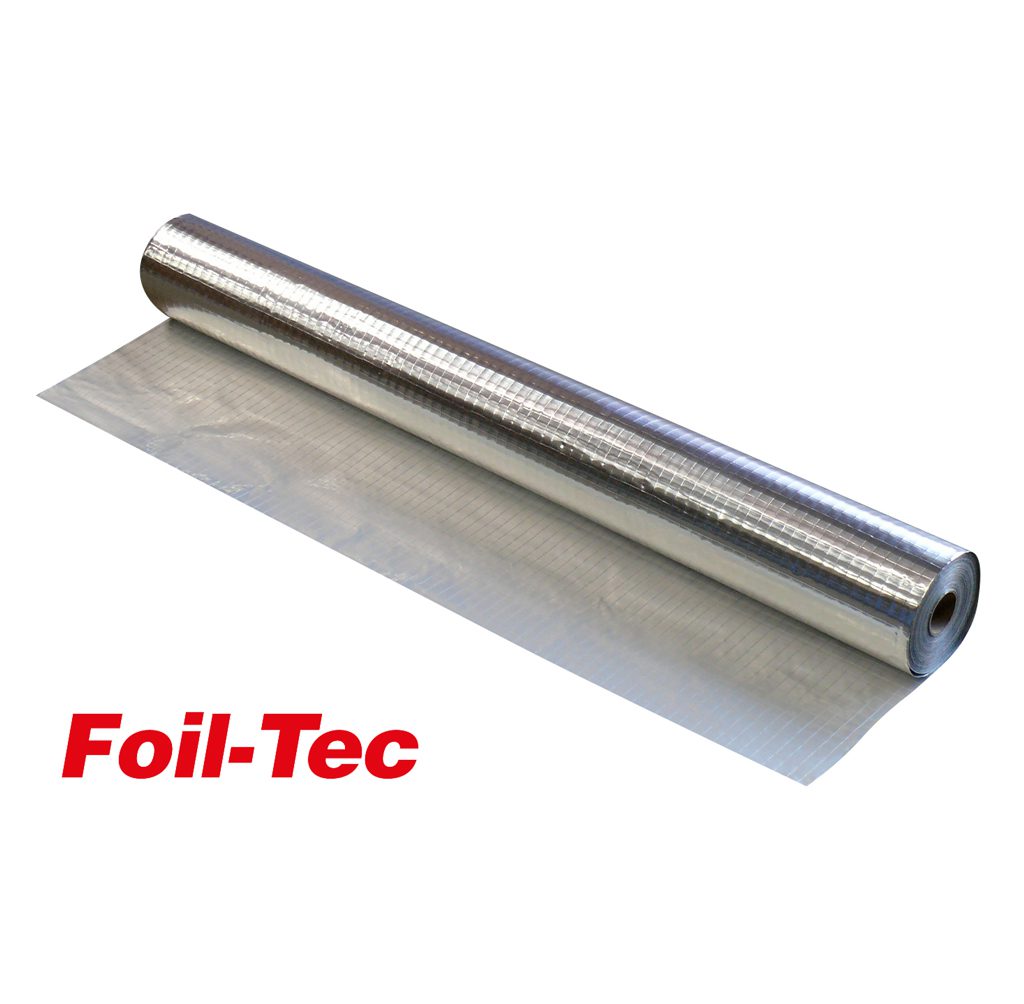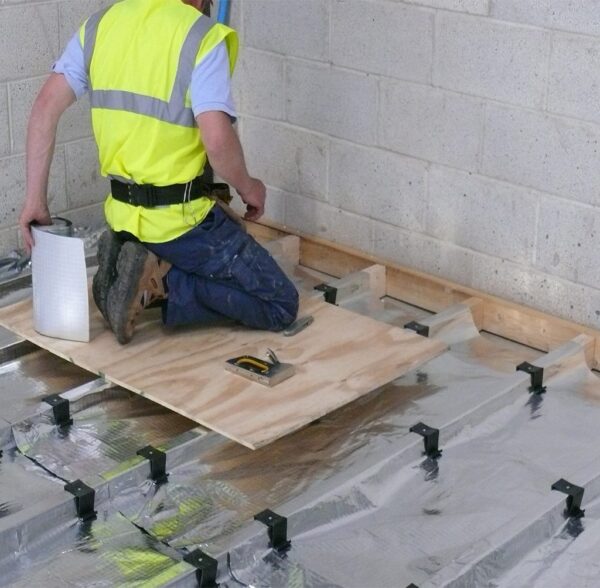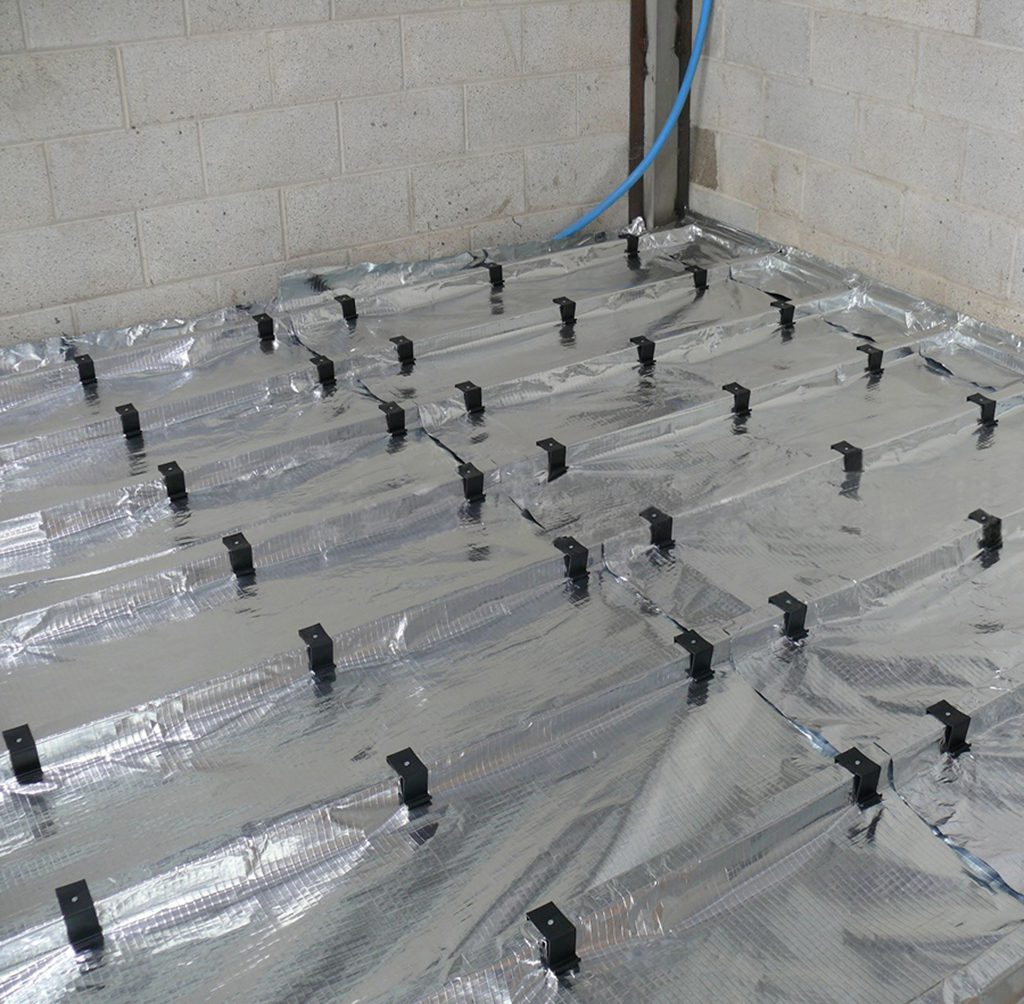 Foil-Tec Single Lite 1.5m x 50m
expand_circle_down Description
Ultra-Thin Foil-Tec Single Insulation
This is a reflective 2 in 1 insulating Vapour Control Layer. Foil-Tec Single Lite 1.5m x 50m has a laminate coating, providing you with a robust product that also is resistant to corrosion.
This material will increase the thermal performance, without losing any space. The beauty of this product is that it really is ultra-thin, which therefore makes it flexible and easy to install.
The shallow nature of the Foil-Tec Single product doesn't compromise its vapour control and insulating benefits. It provides a barrier to air leakage, so reduces the rate of heat loss.  This equates to 32mm Mineral Wool despite being less than 1mm thick!
We recommend to fully taped and seal with product with Thermaseal Foil Joining Tape. This will ensure the product works as a VCL – preventing moisture passing and reducing the risk of condensation build up. It does so by creating an insulating barrier between where the warm meets the cold surface.
Certification
This is a fully certified product; meaning it is Agrément Certified, Building Control compliant and NHBC accepted. Foil-Tec Single Lite 1.5m x 50m is fully certified to the latest standards in the industry by BDA Kiwa.
Foil-Tec will enhance the U-values in Roofs, Walls and Floors.
This reflective foil has a certified R-value in a roof of 0.490m²K/W, and 0.740m²K/W in a wall.
Have a project going through building control? You can visit our Online U-value Calculator for free results, it advises you which product you should use.
If you would like to order via telephone, please call us direct on 0114 323 0029 or you can request a call me back / submit an enquiry HERE.
If you spend over £100 + VAT you will benefit from our Free Next Working Day Delivery UK Mainland Delivery.
FREE GIFT
Spend £500 + VAT and Choose a FREE GIFT at the checkout!
Free Gifts Include: Thermaseal Foil Joining Tape, Heavy Duty Staple Gun Kit, Multifoil Insulation Scissors or Thermaseal Double Sided Tape.
expand_circle_down Reviews
expand_circle_down Specification
| | |
| --- | --- |
| Width | 1.5m |
| Length | 50m |
| Roll Coverage | 75m² |
| Thickness | Less than 1mm |
| Roof R-value | 0.98m²K/W |
| Wall R-value | 1.48m²K/W |
| Floor R-value | up to 3.37m²K/W |
| Foil Emissivity | 0.05 |
| Water Vapour Resistance | 600MNs/g |
Key Features
Vertical Cavity R-Value: 0.740m²K/W
Cavity at 20° to 70° R-value: 0.490m²K/W

Vapour Resistance: 600MNs/g.
Condensation Control (VCL)
Corrosion Resistant
No PPE Requirement
No Harmful Fibres
Full Certified and NHBC Accepted
Easy to Install
Highly Reflective – True Aluminium Foil
Class 1 Surface Spread of Flame
UK Manufactured – YBS Insulation
Less than 1mm thickness
Downloads & Resources
picture_as_pdf Data Sheets