FastFix Multifoil Insulation Screws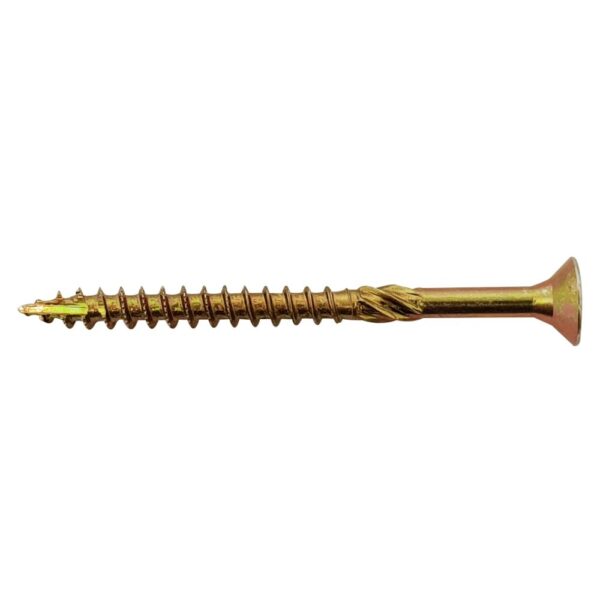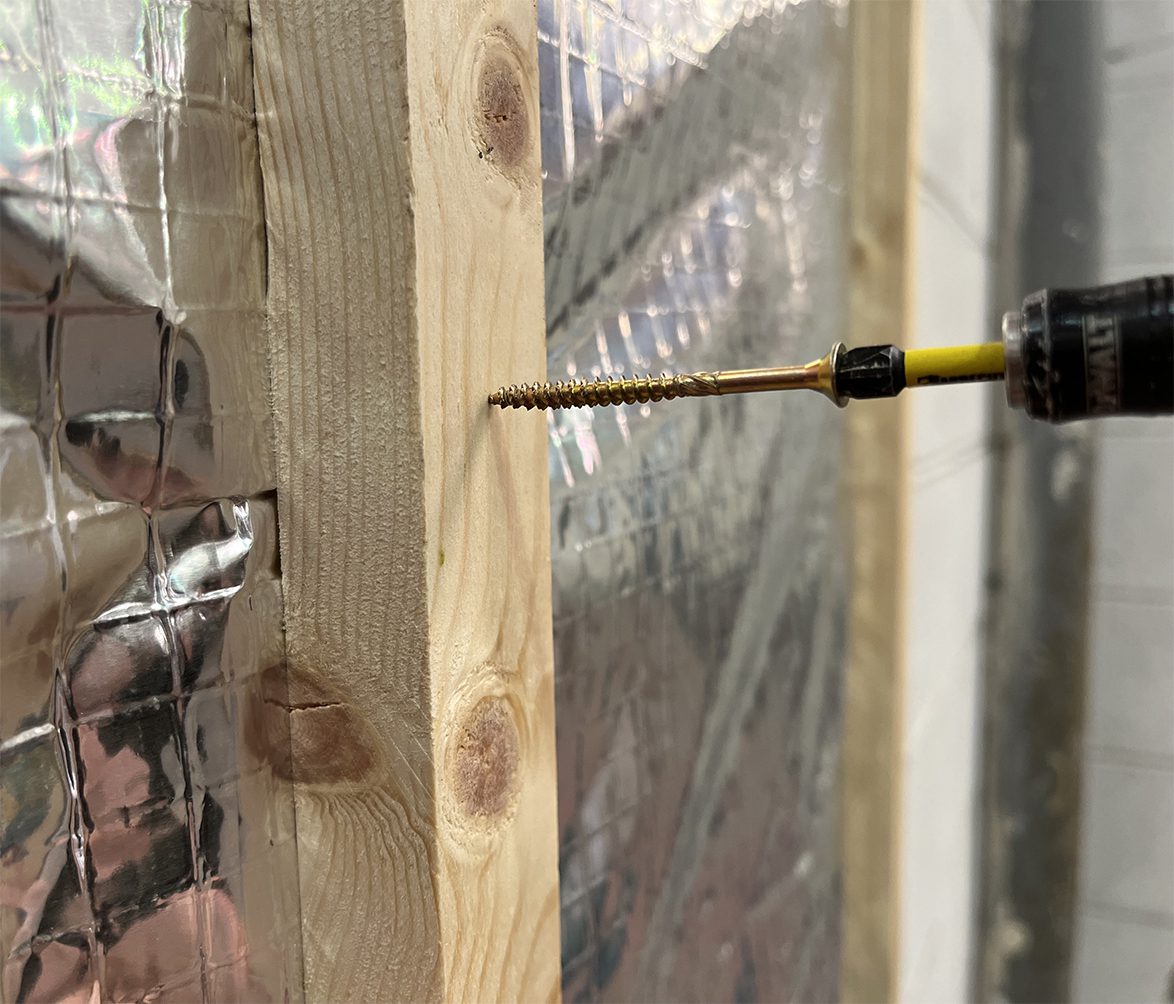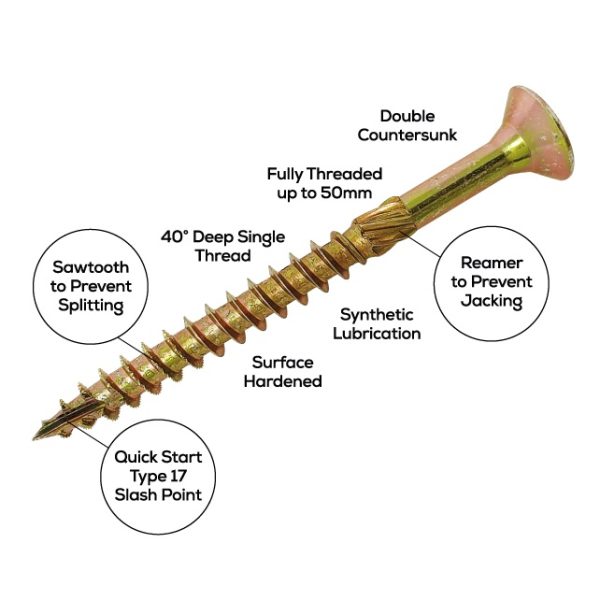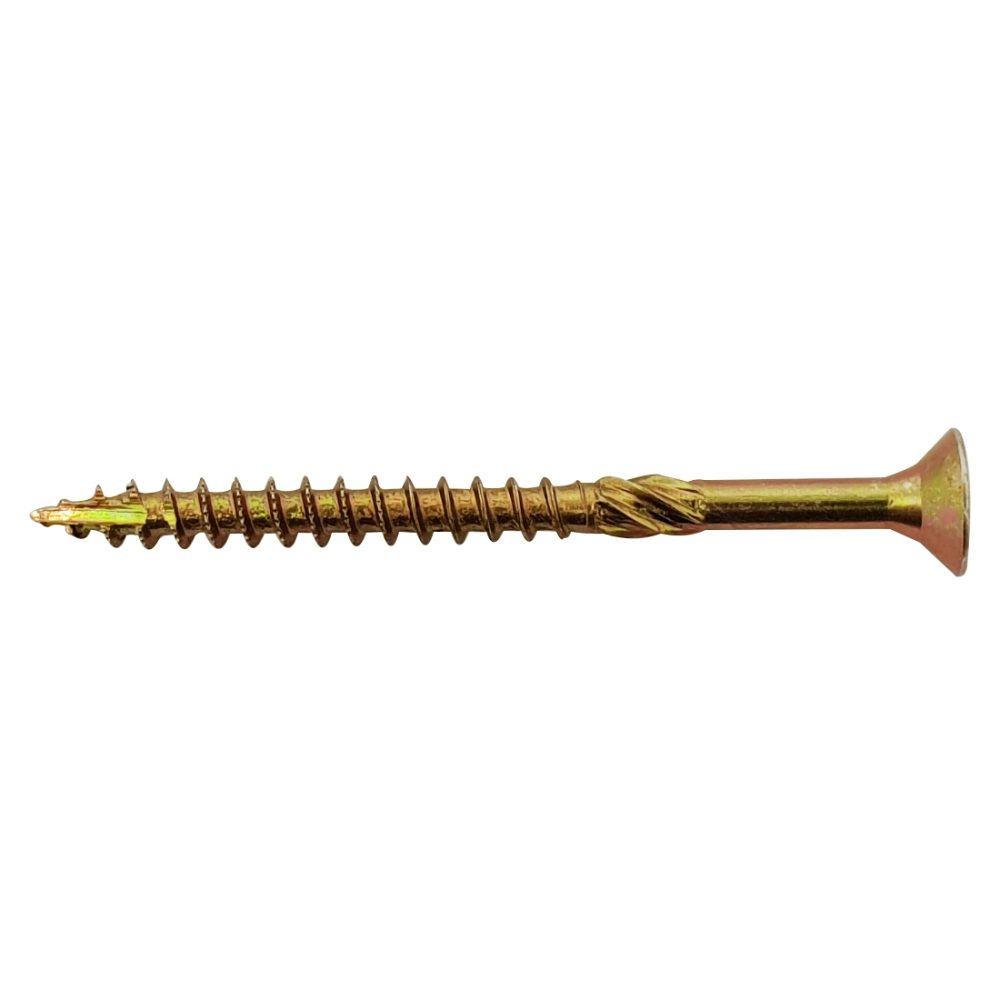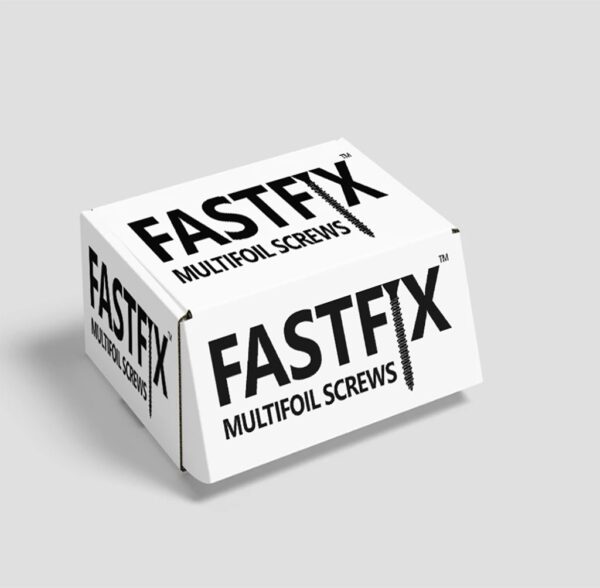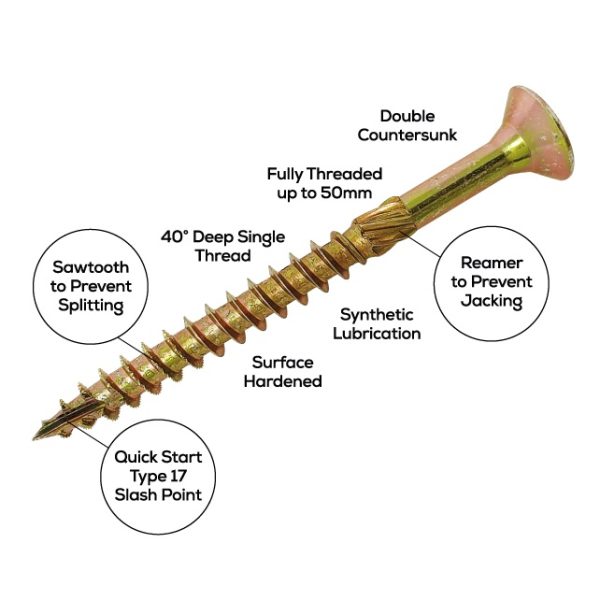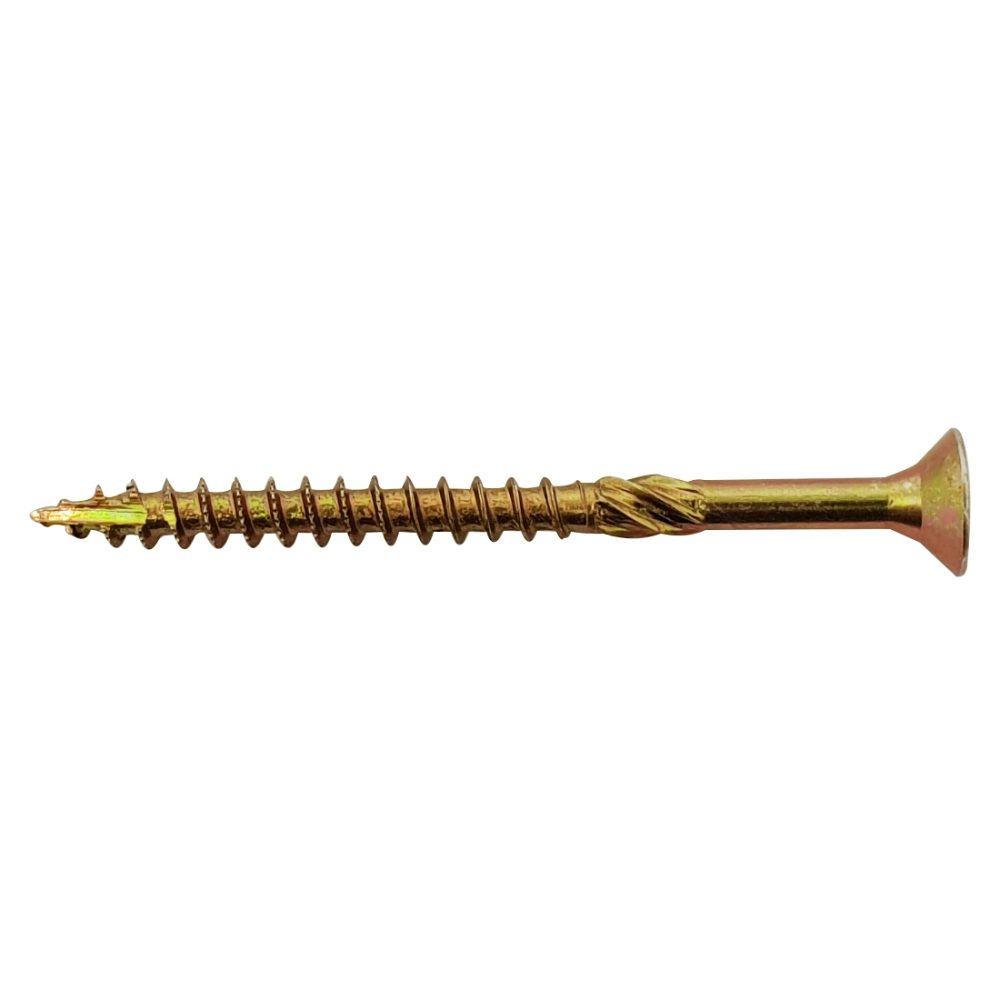 FastFix Multifoil Insulation Screws
expand_circle_down Description
FastFix Multifoil Insulation Screws
Our FastFix Multifoil Insulation Screws are compatible and therefore commonly used to install our Multifoil Insulation product range.
When installing any product, if you have the correct tools, it speeds up the installation process and subsequently saves you money, if you are paying an installer. Equally, the correct screws will makes your life easier if you are the installer.
Why FastFix Multifoil Insulation Screws?
They have a type Type 17 Slash Point – this relates to the point shape, on the end of the screw. These have a sharp point design, which means that you do not have to pre-drill.
Sawtooth – Which Prevents Wood Splitting and Wood Chips.
Lubricated
40 Degree Deep Single threaded Screw – This provides for pull out resistance, lends to a secure hold.
Double Countersunk which assists countersinking and reduces risk of head shear whilst also provides head strength.
Our multifoil insulation products should be installed with these screws, as most get their thermal values from a combination of the reflective outer layers and internal wadding. The features of the Multifoil Insulation Screws combined prevent the insulation wadding insulation binding, where by multifoil insulation can get wrapped up around the screw. These, combined with pressure will prevent that issue that could otherwise make the install harder.
What products are the Screws compatible with?
The Multifoil Screws can be used alongside SuperQuilt Insulation, EcoQuilt Insulation, EcoQuilt45, ThermaQuilt, Conservatory Insulation Multifoil, YBS FloorQuilt and many more!
What other products can help with the install?
You may also wish to order our Multifoil Insulation Scissors, which should make the cutting process easier or you might benefit from the Heavy Duty Staple Gun Kit. The Kit includes the correct depth staples for the install of even our thickest multifoils, when they are compressed.
Delivery Schedule
If your order is over £100.00 + VAT you will also benefit from a Free Next Working Day Delivery.
FREE GIFT
Spend £500 + VAT and Choose a FREE GIFT at the checkout!
Free Gifts Include: Thermaseal Foil Joining Tape, Heavy Duty Staple Gun Kit, Multifoil Insulation Scissors or Thermaseal Double Sided Tape.
expand_circle_down Reviews
expand_circle_down Specification
| | |
| --- | --- |
| Pack Qty | 200 |
| Size | 4.0 x 50mm / 2" x 8 |
| Length | 50mm |
| Diameter | 4.0mm |
| Outer Depth (mm) | 315 |
| Outer Height (mm) | 100 |
| Outer Width (mm) | 190 |
| Thread Length | 30mm |
| Insert Bit Size | No.2 |
| Head Type | Countersunk |
| Type | Type 17 (T17) |
| Corrosion Resistance? | Yes |
Key Features
Prevent Insulation Binding
4mm x 50mm.
Type 17 (T17)
Fast Insertion / Quick Start Screws
Removes Wood Chips / Wood Splits
Removes Debris when Drilling
Increased Speed of Inserting
Secure Hold
Resistance to head shear
Countersunk head
Coating that provides corrosion resistance
Speeds up Installation Process