EcoPro Caravan Insulation Kit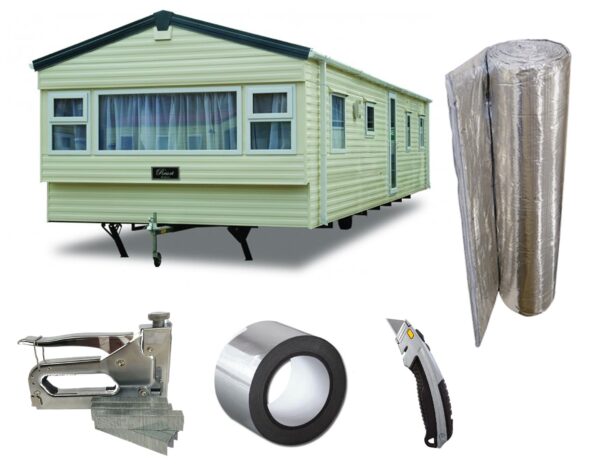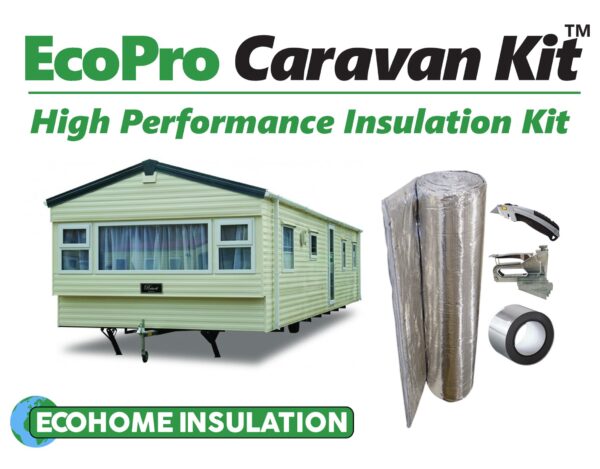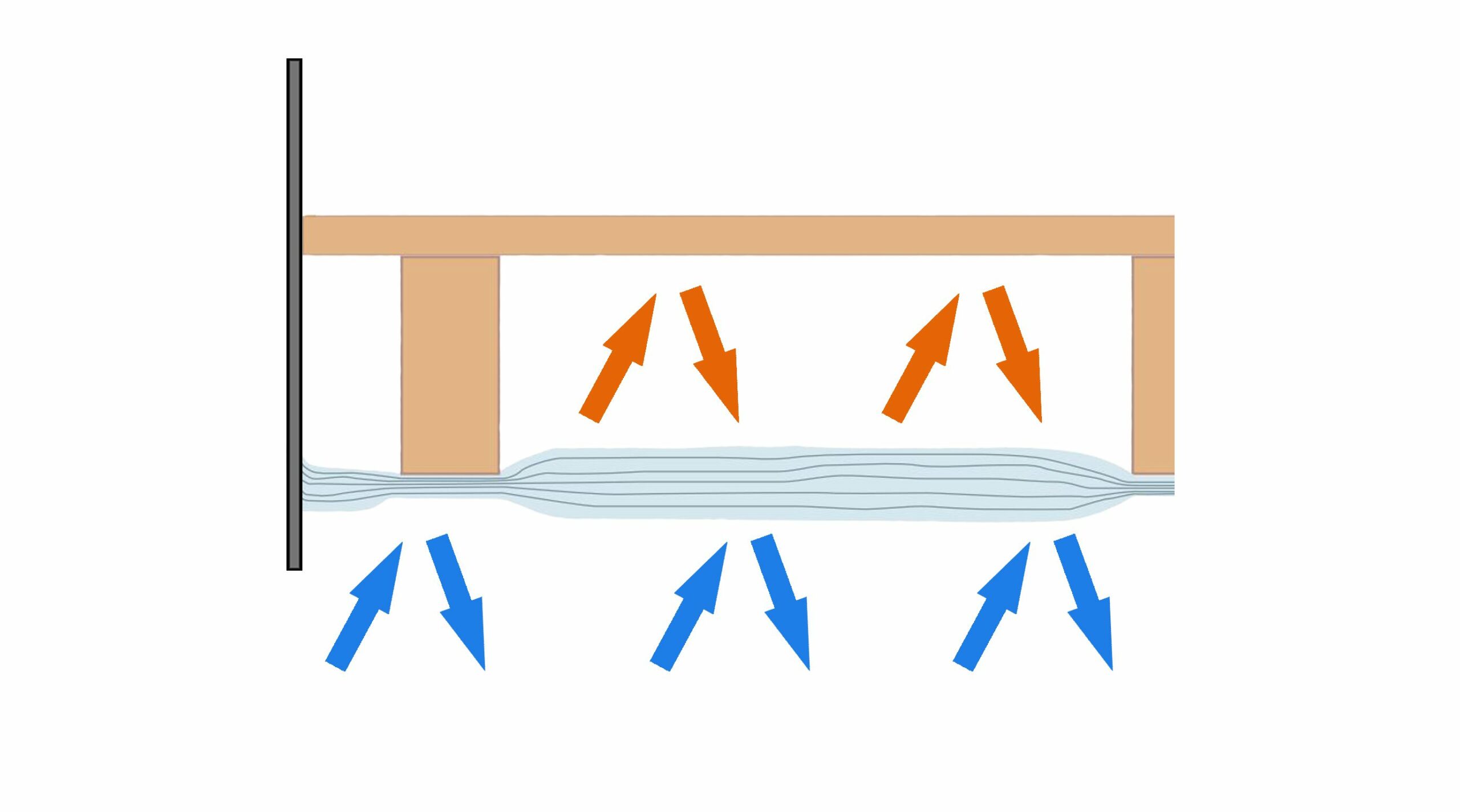 EcoPro Caravan Insulation Kit
expand_circle_down Description
Insulation for Static Caravans
EcoPro Caravan Insulation Kit is designed to insulate underneath Static Caravans to prevent cold from rising into your living space.
It is a common problem that most Static Caravans are built with little to no underfloor insulation, which makes the floors extremely cold throughout winter months.
The EcoPro Caravan Insulation Kit is extremely easy to install, low cost and reflects 95% of radiant energy.
EcoPro consists of 6 layers of highly reflective foil and wadding which reflects away cold while also reflecting warmth back into your Caravan. This also eliminates draughts and moisture from entering your living space.
During Summer months this high performance Multifoil insulation will also prevent excess warmth from entering your Caravan, keeping you at a comfortable temperature all year round!
In this EcoPro Caravan Insulation Kit you will receive the following;
EcoPro Reflective Insulation 1.5m x 10m (Amount dependant on Kit Size – See Data Sheet Here for more information)
ThermaSeal Foil Joining Tape 75mm x 50m
Heavy Duty Staple Gun and 5,000 14mm Staples
Cutting Knife with Extra Blades
Free Next Working Day Delivery to the UK Mainland (When ordered before 2pm)
See our Fitting and Data Sheet to see how much Insulation you require for your Caravan!
Have any further questions regarding our Reflective Insulation Kits? You can Request a Call Me Back or make an Enquiry by Clicking Here!
Delivery
We deliver to Caravan Sites and Home Addresses – you are able to provide our couriers with delivery notes if you would like your delivery to site. Order before 2pm on any working day to receive your order the following working day.
Are you looking for delivery to Northern Ireland? If so, enquire HERE!
FREE GIFT
Spend £500 + VAT and Choose a FREE GIFT at the checkout!
Free Gifts Include: Thermaseal Foil Joining Tape, Heavy Duty Staple Gun Kit, Multifoil Insulation Scissors or Thermaseal Double Sided Tape.
expand_circle_down Reviews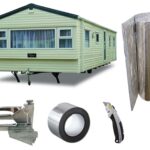 EcoPro Caravan Insulation Kit
Your review
* Review is required
Email
* Email is required
Add photos or video to your review
expand_circle_down Q&As
Do I need to tape and seal the insulation?
Yes, we recommend taping and sealing the perimeter of the floor insulation however you shouldn't tape and seal any overlapping insulation, as this will prevent any moisture from occurring between the joists. Ensure that any overlapping insulation is overlapped by 50mm as this will prevent any draughts. However, if you're insulating the walls you do need to tape and seal the perimeter as well as any overlapping insulation.
Do I need to batten the walls before boarding the walls?
To get the full performance of the insulation yes you will need to use a 25mm batten to create an air gap between the insulation and the material you're using to board the walls.
Will our caravan retain more heat during the summer?
No, the insulation will do the opposite and help reflect heat away and keep the caravan at a much more comfortable temperature.
Is the insulation easy to cut?
We include a cutting knife with extra blades in our EcoPro Caravan Insulation Kit. This will easily cut through the insulation. However, you can purchase our Multifoil Insulation scissors in the 'Things You'll Need' section at the top of our page.
Do I need to buy extra ThermaSeal Foil Joining Tape if I have a large caravan to insulate?
No, you shouldn't need to buy any extra tape as we'll send you extra tape depending on how much insulation you need.
expand_circle_down Specification
| | |
| --- | --- |
| Length | 10m |
| Width | 1.5m |
| Thickness | 15mm (5mm Compressed) |
| Roll Coverage | 15m² |
| Layers | 6 |
| Weight | 5.5KG |
| Core R-value | 0.93m²K/W |
| Floor R-value | up to 5.56m²K/W |
| Foil Emissivity | 0.05 |
| Water Vapour Resistance | 600MNs/g |
Key Features
Reduces heating usage, in your static caravan
Reduces your energy bills
Resists the passage of moisture
Protects your flooring
Reduces the risk of rodents nesting
Highly Reflective Multifoil Insulation Included
Includes Foil Tape, Staple Gun, Staples & Knife
Thin, Flexible and Easy to Install
Reflects excess warmth away in the Summer
Equivalent to around 100mm of Glasswool
Suitable for all types of Static Caravans
Compresses to 6mm Thick
Prevents Pipes From Freezing
Reflects Cold away during the Winter
Retains heat for comfortable living all year round
UK Manufactured
Downloads & Resources
picture_as_pdf Data Sheets