YBS BreatherFoil FR For Walls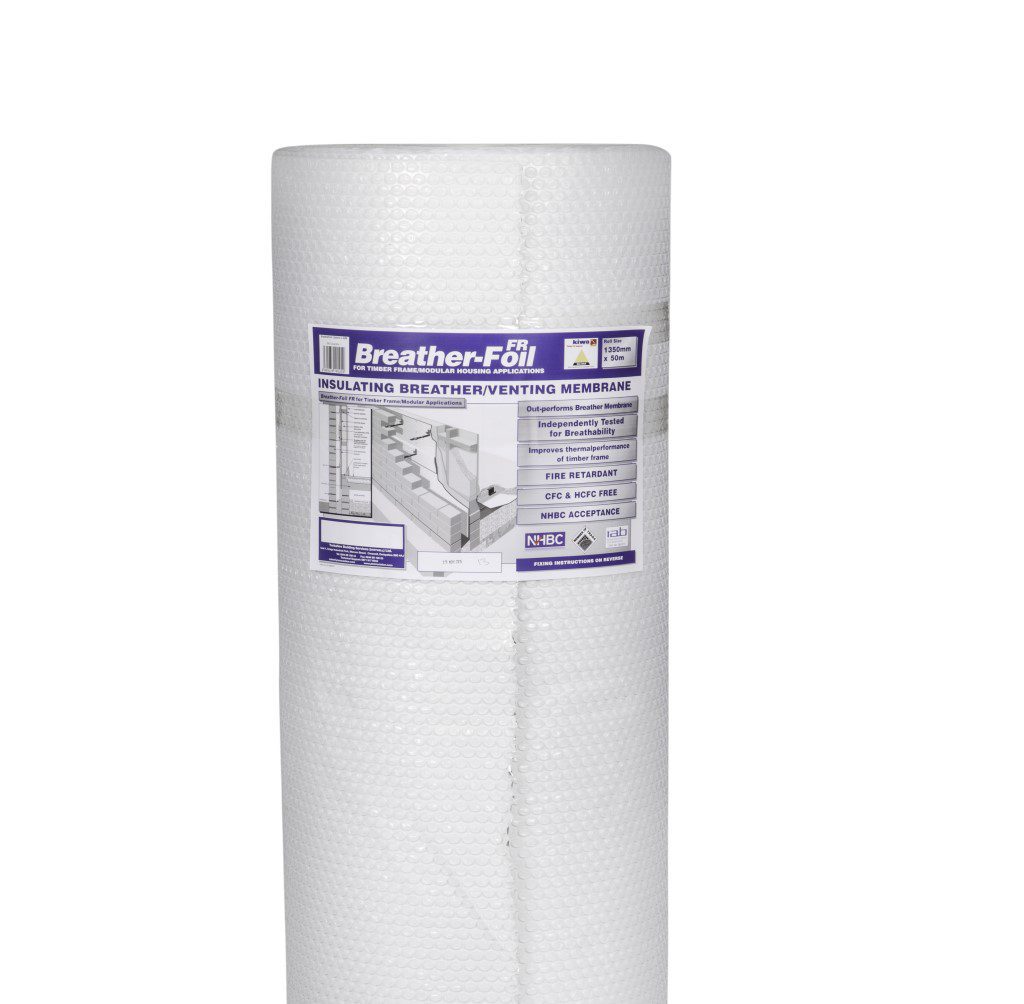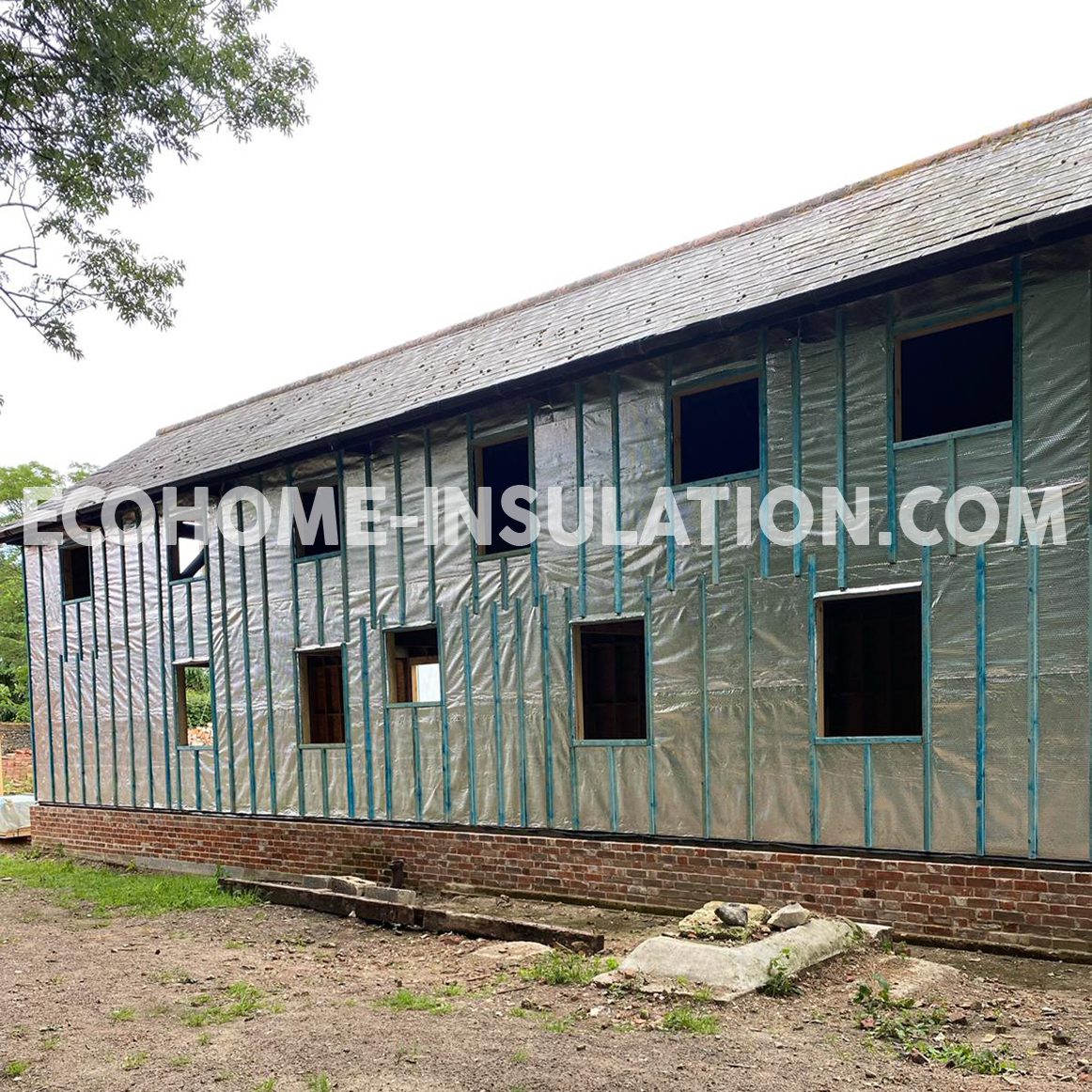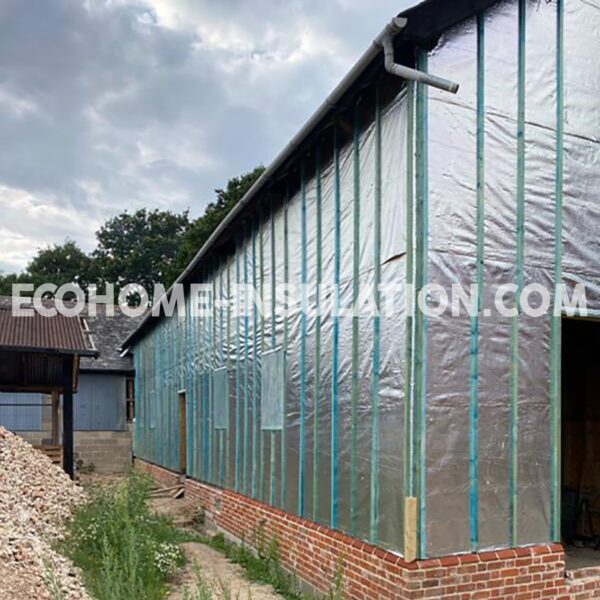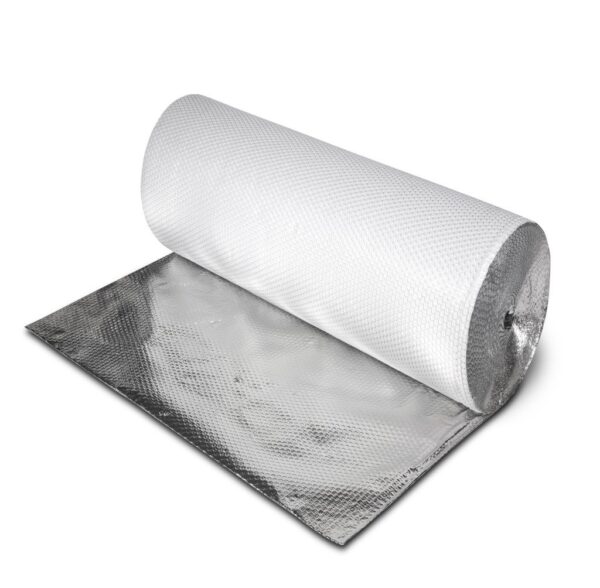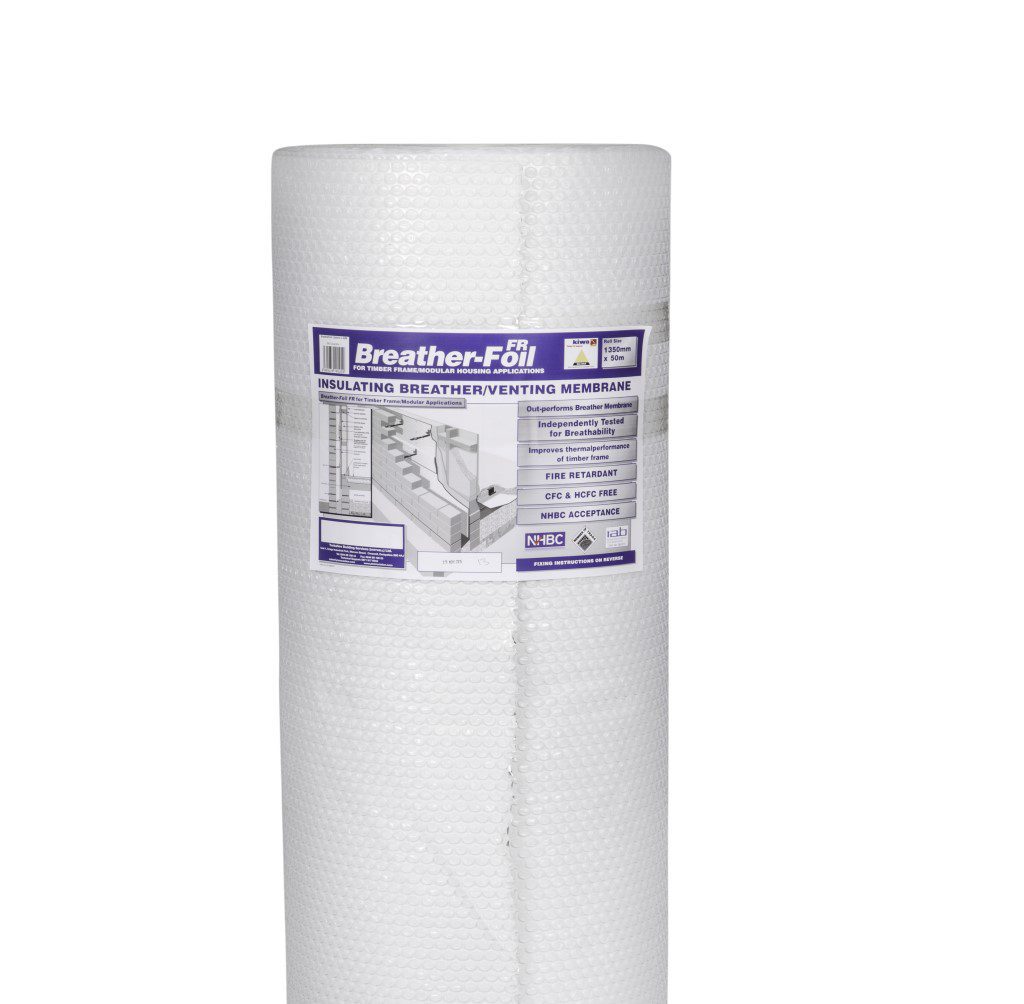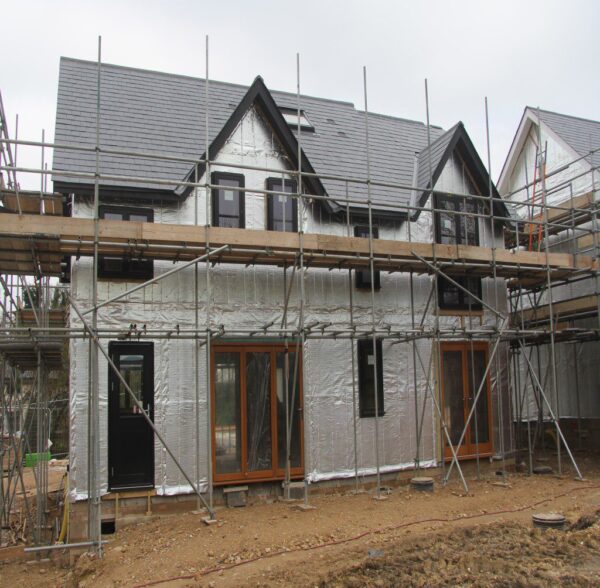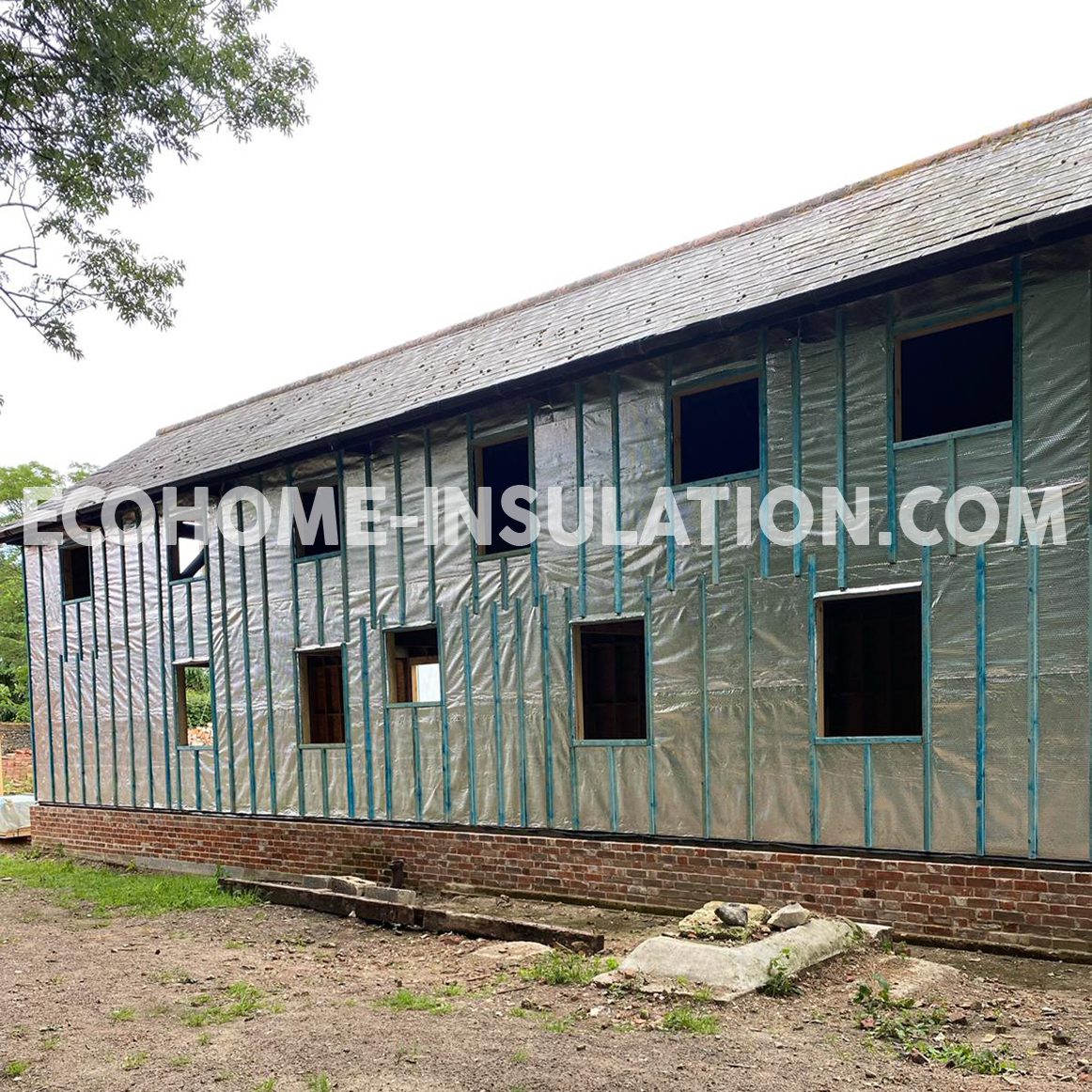 YBS BreatherFoil FR For Walls
expand_circle_down Description
Insulation and Venting Made Easy
YBS BreatherFoil FR for walls is a thin and flexible 2 in 1 insulation and venting membrane designed specifically for external walls including timber frame and modular buildings.
At only 4mm thick, this product replaces the need for a traditional breather membrane while insulating and without increasing the depth.
YBS BreatherFoil FR For Walls for Timber Frames can be installed in a factory scenario or on site by simply stapling the material directly onto timber OSB Boards allowing the reflective foil to face the external of the property.
We advise BreatherFoil to be overlapped by 75mm and the horizontal overlaps should remain untapped, to allow any moisture to dissipate. We recommend the vertical joints to be taped and sealed using Thermaseal Foil Joining Tape.
This product creates a totally draft and moisture free building during construction, and also when the project is complete!
Order BreatherFoil at the lowest trade pricing online. Order before 2pm and receive Free Next Working Day Delivery (To the UK Mainland) when spending over £100 + Vat.
Request a Call Me Back and one of our dedicated team members will call you within one hour!
Our BreatherFoil Trade Pallet Deal consists of the following;
6 x BreatherFoil FR 1.35m x 50m (405m2)
3 x ThermaSeal Foil Tape 75mm x 50m
Free Staple Gun and 5,000 14mm Staples
Free Next Working Day Delivery (when ordered before 2pm)
BreatherFoil FR is becoming increasingly popular in the Timber Frame market, it is a higher performing material than the following brands;
Reflex by Tyvek
TF200 Thermo by Protect
Reflactasheid TF 0.18 by Proctor
See our Fitting and Data Sheet below to see how BreatherFoil can assist in your upcoming projects.
BreatherFoil FR is commonly used in a system which is our Timber Frame Kit – See Link. Please also visit our Online U-value Calculator if you have a project going through building control.
Require an insulating breathable product for pitched roofs? Try our BreatherQuilt Multifoil Insulation!
FREE GIFT
Spend £500 + VAT and Choose a FREE GIFT at the checkout!
Free Gifts Include: Thermaseal Foil Joining Tape, Heavy Duty Staple Gun Kit, Multifoil Insulation Scissors or Thermaseal Double Sided Tape.
expand_circle_down How-To Guides
How to install YBS BreatherFoil Insulation
Preparing The External Wall For Insulation

Prepare for the BreatherFoil installation by removing any Exisiting Cladding and exposing the OSB/Sarking board.

Attaching The Initial Layer Of BreatherFoil

Unroll the BreatherFoil Horizontally across the wall and staple it directly to the external timber boarding, at a minimum of 300mm intervals.

Where A Vertical Joint Occurs

Where a vertical joint occurs, ensure a minimum overlap of 100mm & seal using ThermaSeal Foil Joining Tape.

Where A Horizontal Joint Occurs

When rolling out the next roll above the first, horizontal joints need to be created, ensure a minimum overlap of 75mm, leaving the overlaps untaped.

Attaching The Second Layer Of BreatherFoil

Staple the BreatherFoil directly to the external timber boarding as before, at a minimum of 300mm intervals.

Vertical Taping The Perimeter

Once the wall is fully covered, begin to seal the vertical perimeter using ThermaSeal Foil Tape, leaving the top and bottom untaped.

Install Timber Battens

Apply a layer of timber battens (minimum of 25mm), perpendicular to the rafters at minimum intervals of 400mm.

Install The External Finish

Finally apply the external finish/cladding in accordance with the manufacturers certification, fixing instructions & good building practice.
expand_circle_down Reviews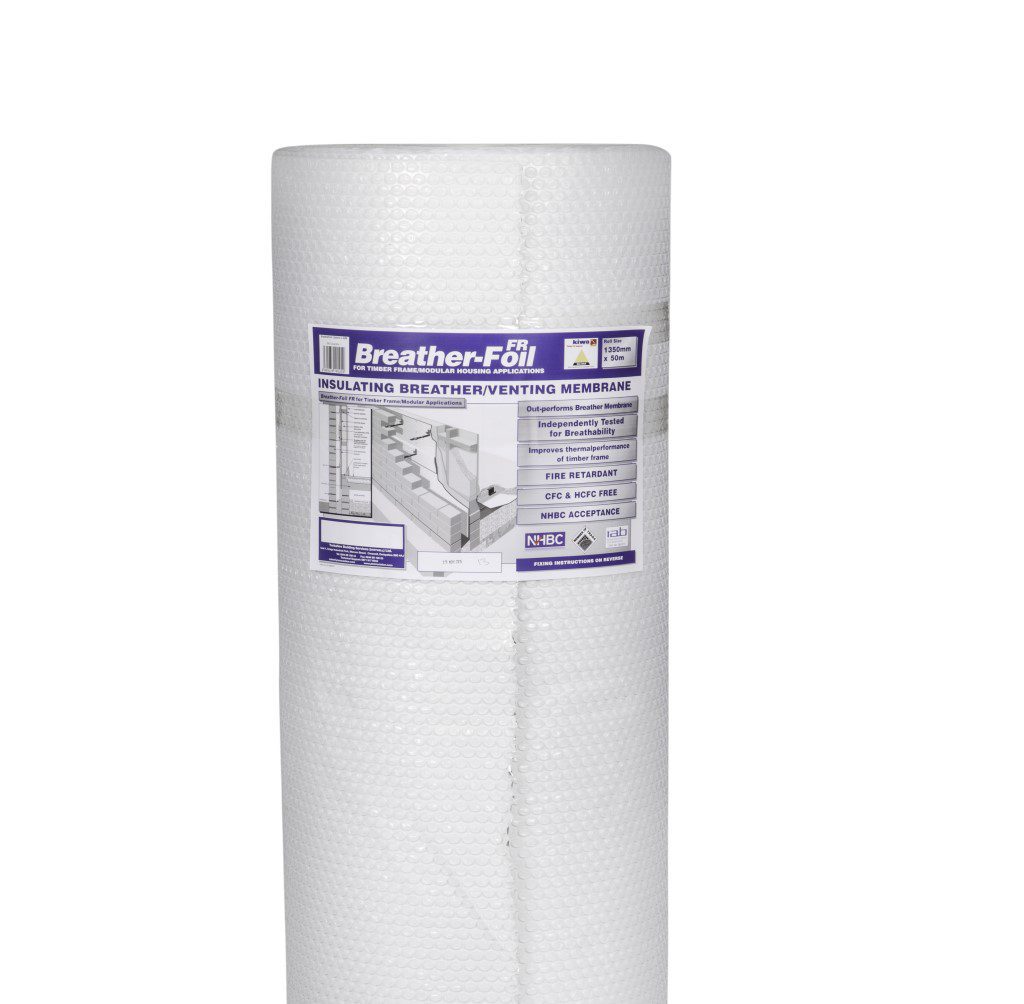 YBS BreatherFoil FR For Walls
Your review
* Review is required
Email
* Email is required
Add photos or video to your review
expand_circle_down Q&As
Does BreatherFoil FR breathe?
BreatherFoil is a venting membrane, meaning the material itself is not breathable. However, when the material is fitted, the horizontal overlaps are left un-taped. This allows breathability through the laps.
Is BreatherFoil FR Certified?
Yes, BreatherFoil FR is UK Manufactured, and is accredited by both BDA and STAS.
What is BreatherFoil equivalent to in PIR?
In a Wall, BreatherFoil FR has a certified R-value of 0.79. This results in our 4mm insulation being equivalent to 18mm PIR Insulation
Does BreatherFoil need to be fixed on a Plywood?
Yes correct, BreatherFoil FR must be fixed on a continuous timber board. The timber OSB/Plywood is to be fixed to the external of the stud, then followed by our insulation. We would not recommend stapling BreatherFoil directly on timber vertical studs.
Whats does FR Stand for?
FR stands for Fire Retardant. This means a chemical is added to the material to prevent the start or slow the growth of fire.
How is BreatherFoil FR fitted?
BreatherFoil FR is simply stapled directly on to timber plywood or OSB Boards. BreatherFoil is cut by using a craft knife or multifoil scissors. These items can be found in our Multifoil Insulation Fitting Kit.
expand_circle_down Specification
| | |
| --- | --- |
| Width | 1.35m |
| Length | 25m or 50m |
| Thickness | 4mm |
| Foil Emissivity | 0.05 |
| Core R-value | 0.124m²K/W |
| Wall R-value | 0.79m²K/W |
Key Features
Breathable and Insulating Bubble Membrane
Ideal Solution for Timber Frames
Highly Reflective True Aluminium Outer Layer
Removes risk of condensation
Greatly improve U-value without any additional depth
YBS BreatherFoil FR Can be used in conjunction with YBS SuperQuilt to avoid PIR Boards
BDA and STAS Approved
Fire Retardant
UK Manufactured – YBS Insulation
Downloads & Resources
picture_as_pdf Data Sheets