Insulating your loft is probably the most vital home improvement you can make in your house.  Loft Insulation helps prevent heat loss through your roof, saving money on expensive energy bills. We have two methods of insulating in your loft space to help reflect heat back into your house, making the bedrooms below much warmer in winter and cooler in summer.
Firstly, our Under Rafter Insulation Kit or commonly known as Loft Ceiling. Our EcoQuilt Expert is simply stapled directly to the underside of the rafters which helps create a much warmer loft, preventing anything kept in storage from going mouldy and keeps a much more ambient tempertaure, all year round. This method also prevents dust and debry while creating a lighter enviroment when accessing the loft area.
Secondly is insulating the loft floor and in our opinion the most vital area. This will help prevent rising heat in the rooms below being lost through the ceiling and into the loft above. This also replaces the need of outdated and dangerous fibre insulation such as Rockwool.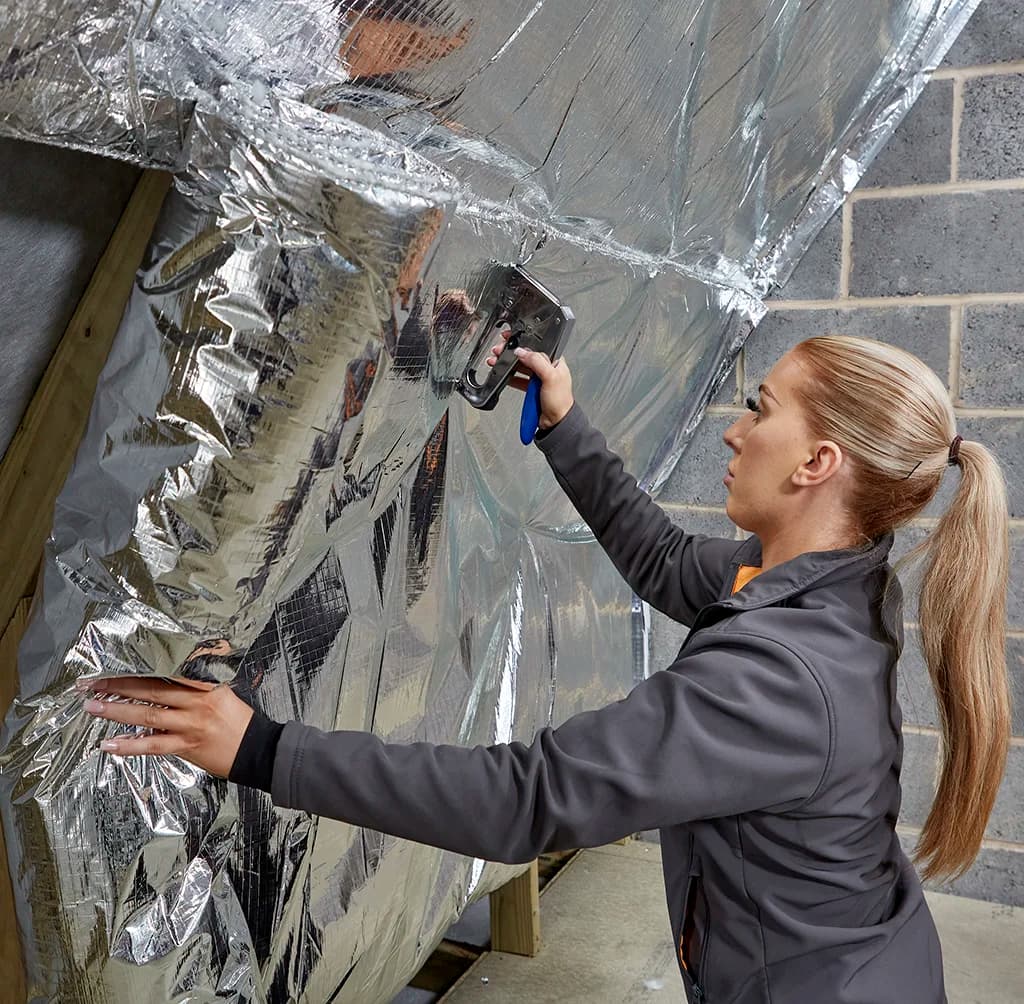 Insulating Under Rafters is a simple and cost effective way to prevent
heat loss through your roof while maintaining a warmer loft space!
Insulating at your Loft Floor level using Multifoil Insulation is essential to prevent heat loss from the rooms below, saving money on energy bills!