RadiFloor Multifoil Insulation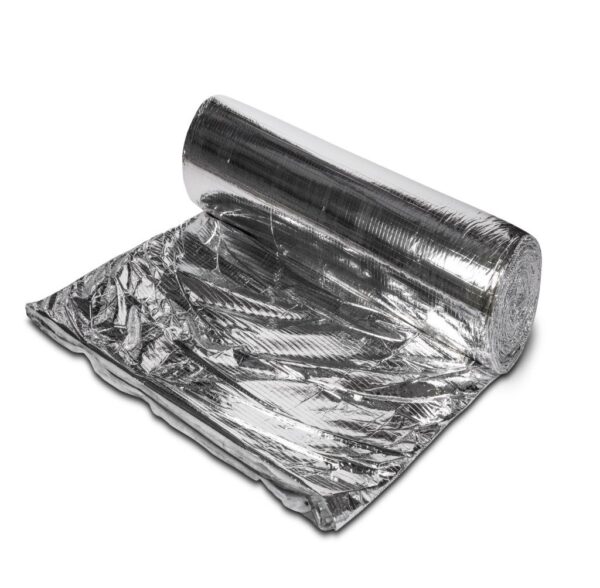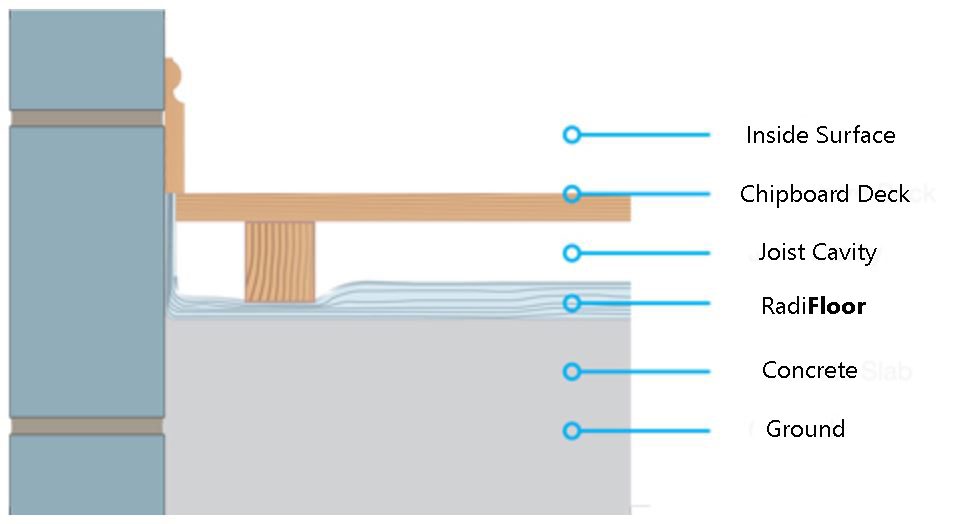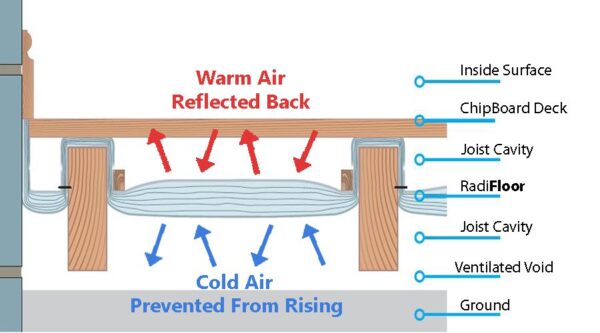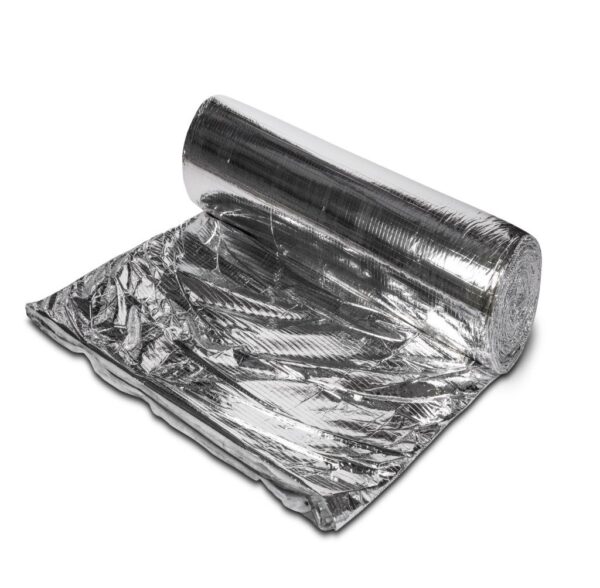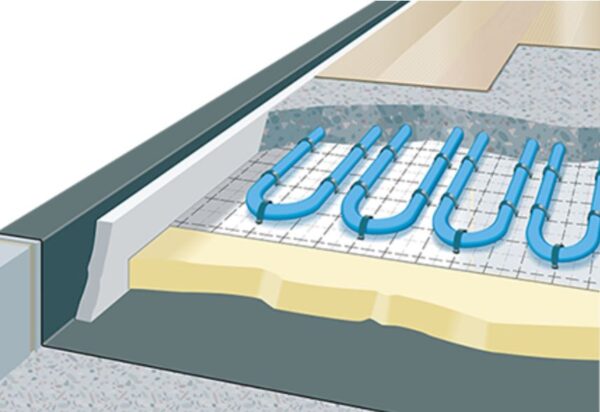 RadiFloor Multifoil Insulation
expand_circle_down Description
Efficient and Effective: RadiFloor
RadiFloor Multifoil Insulation is the ideal insulation for a variety of floors such as Floating Floors, Suspended Timber Floors & Crawl Space Floors
This is our most popular insulation for under floors as RadiFloor reflect back 95% of radiant energy
This high performing multifoil insulation consists of 6 layers of highly reflective foil and wadding and at only 6mm thick when compressed RadiFloor is equivalent to around 50mm of Rigid Board Insulation such as Kingspan. RadiFloor also helps protect against moisture and drafts rising from the subfloor below.
RadiFloor Multifoil Insulation also works extremely well with underfloor heating as this product will reflect back any lost heat through the flooring above.
Contact us
For any further intallation advice or product information you can request a Call Me Back. One of our dedicated team members will call you within one hour!
Are you looking for a product that's even thinner that can be installed on top of wooden or concrete floors? see our EcoTec Floor-Foam. At only 4mm thick this product can be laid directly underneath Carpet, Laminate or Wooden Flooring!
Orders placed before 2pm automatically receive Delivery the Next Day to the UK Mainland. Orders over £100 + VAT are also delivered carriage free!
FREE GIFT
Spend £500 + VAT and Choose a FREE GIFT at the checkout!
Free Gifts Include: Thermaseal Foil Joining Tape, Heavy Duty Staple Gun Kit, Multifoil Insulation Scissors or Thermaseal Double Sided Tape.
expand_circle_down Reviews
expand_circle_down Specification
| | |
| --- | --- |
| Length | 10m |
| Width | 1.2.m |
| Thickness | 15mm (5mm Compressed) |
| Roll Coverage | 12m² |
| Layers | 6 |
| Weight | 4.4KG |
| Core R-value | 0.93m²K/W |
| Floor R-value | up to 5.56m²K/W |
| Foil Emissivity | 0.05 |
| Water Vapour Resistance | 600MNs/g |
Key Features
Thin, Flexible and Easy to Install
R-Value of up to 2.272
UK Manufactured
Built in Damp Proof Membrane
Reflects up to 95% Radiant energy
Downloads & Resources
picture_as_pdf Data Sheets