EcoTec Floor-Foam Kit THE Floor Insulation Solution
EcoTec Floor-Foam Kit the Floor Insulation Solution. Floor insulation is a simple step to draught-proof your home and reduce your energy bills. However, is very often overlooked by homeowners who concentrate their efforts on the door and window-related draughts. Our EcoTec Floor-Foam is well-known in the market. It has been used by hundreds of people and companies in homes, offices, and more it's ideal for use underneath your flooring.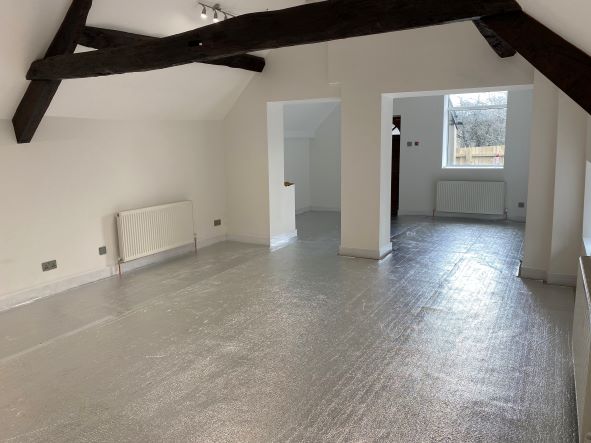 You'll save money by installing EcoTec Floor-Foam under your flooring. As well as being able to enjoy the benefits of warmth and sound absorption. Insulating your home keeps it warmer and eliminates the need for excessive heating. Also, less of the heat you pay for will escape from your home. An uninsulated floor within your home may be letting at least 15% of your heat escape.
Insulation benefits of EcoTec Floor-Foam
EcoTec Floor-Foam can be used beneath carpets, suspended floors, laminate flooring, and many other surfaces. It doesn't just serve as a vapour barrier and reflect into your home. It also prevents cold air from bridging from below by blocking the airflow through draughty floorboards. By preventing heat loss, stopping draughts, and lowering floor noise, our Floor-Foam Insulation makes your floor more comfortable to walk on. There won't be as much heat loss from your home. There is no need to turn on the heater frequently or at high levels. This is a potential way to save money in light of the rising cost of energy.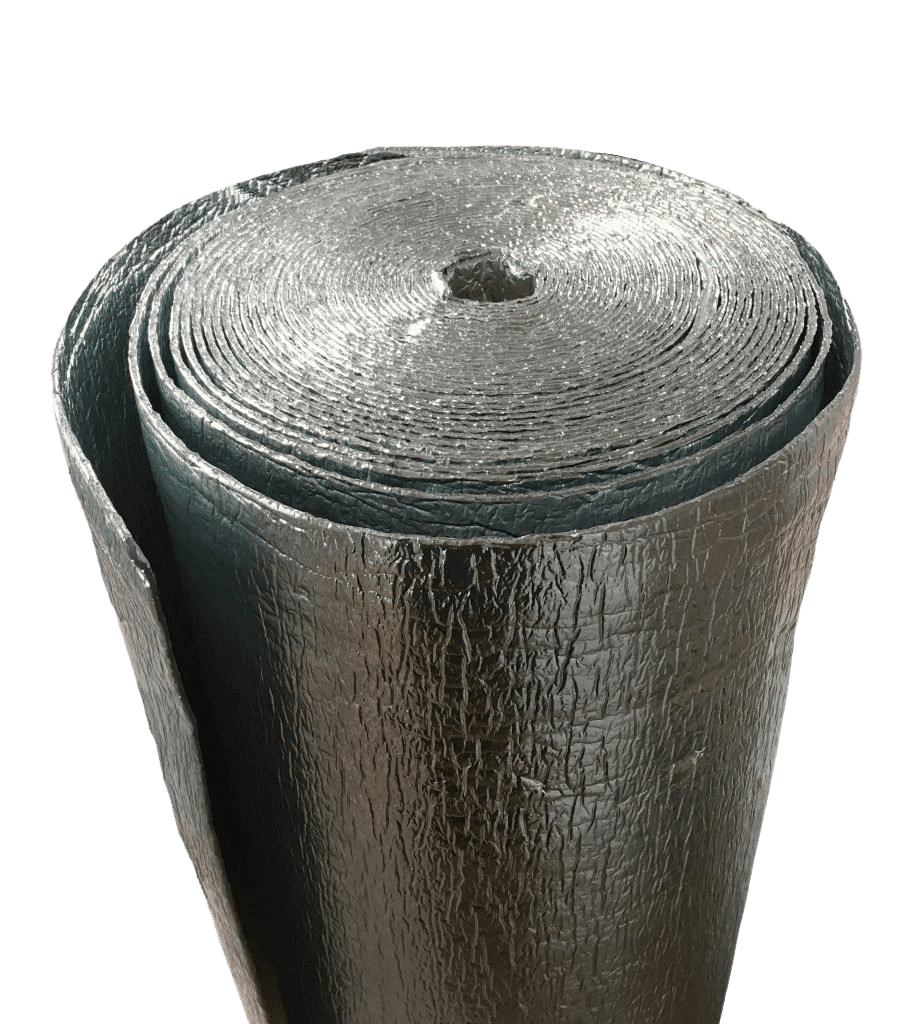 The amount of cold air that enters a room through concrete, wood, or laminate floors has a major impact on heating costs. Cold flooring contributes to the loss of about 15% of heat. In construction projects, whether new or renovated, it's suitable for all renovation types.
EcoTec Floor-Foam which is constructed of polyester foam coated with a metallised barrier on one surface adds to soundproofing between floors. Floor-Foam also adds a cushioned layer underneath your flooring. When used under laminate and timber floors it can make it a little softer to walk on. Our insulation can be used above unheated regions as well as on lower and upper floors.
Foam Floor Insulation Kit by EcoTec is THE Quick & Easy way to install a solution for Hardwood and Concrete floors!
The EcoTec Floor-Foam Insulation Kit is made to boost the insulation beneath carpet underlay, wood, laminate, and vinyl floors to top the ground from getting cold.
EcoTec Floor-foam is the answer if you don't have access to the underside of your floor or don't want to remove floorboards. EcoTec FloorFoam helps stop condensation and draughts while reducing noise by preventing cold air from entering rooms through concrete and wooden floors. The 4mm high-density polyester foam used to make Floorfoam has a highly reflective true aluminium foil on both sides.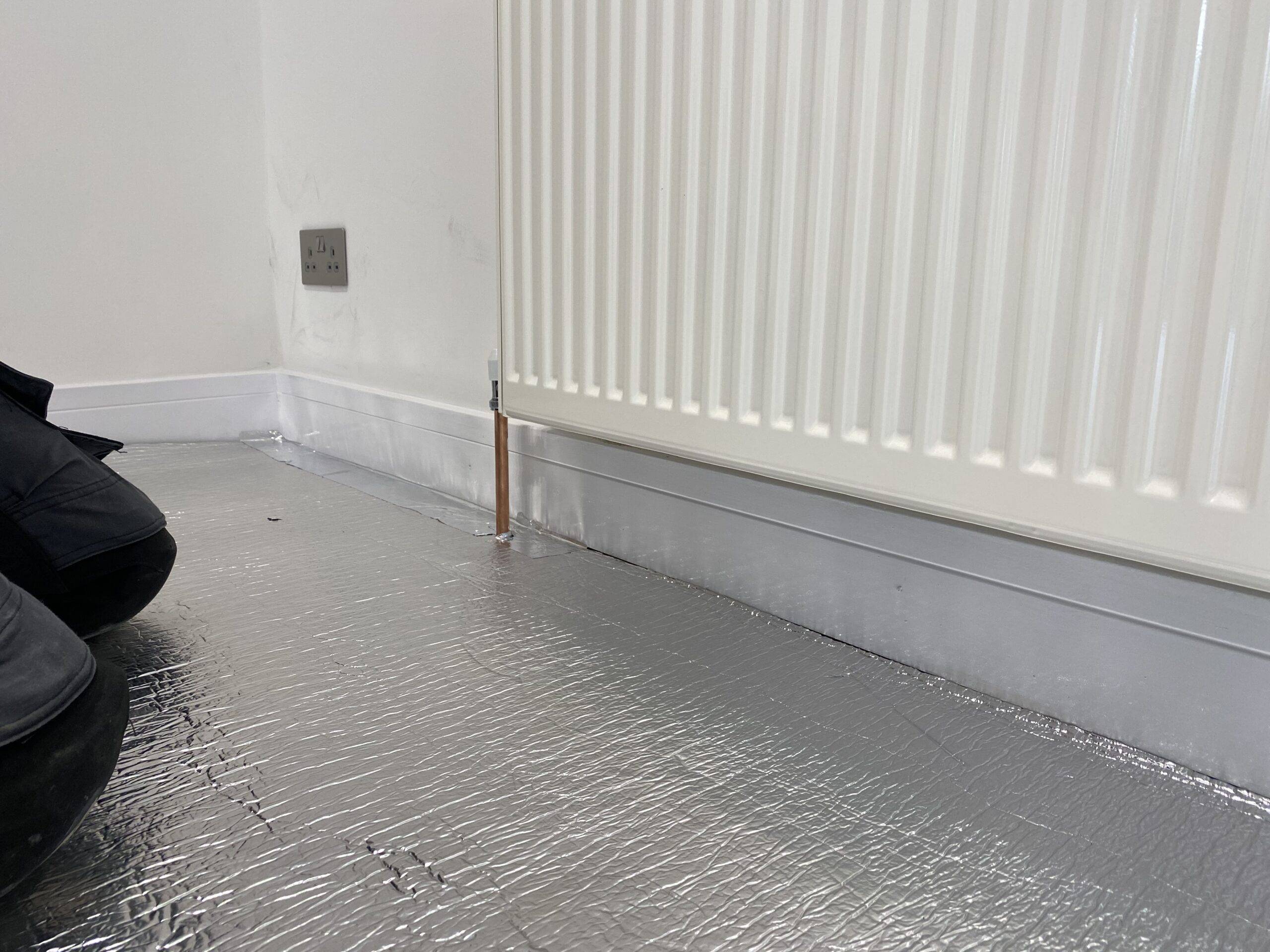 Floor foam can be utilised in rooms where rising cold air destroys house energy efficiency as well as on lower and upper levels, above unheated areas like garages. The easiest way to install Floorfoam insulation is to lay it directly on the wood or concrete floor. With our 75mm Thermaseal True Aluminium Foil Joining Tape, make sure the edges are joined and seal the perimeter. After that, you can install your laminate flooring, wood, underlay, and carpets as directed by the manufacturer.
To give vinyl flooring a firm surface to sit on when installed, we advise placing a thin piece of plyboard above the floor foam.
Check out our How-To-Guide and How-To-Video for more in-depth instructions HERE
How Much EcoTec Floor-Foam Do I Need For My Project?
Rolls of Floor-Foam measuring 1.2m x 25 meters which covers an area of 30m2. Each order includes a roll of ThermaSeal Foil Joining Tape 75mm x 50m.
While our EcoQuilt Expert may be applied on the underside of your joists to provide superior thermal efficiency, EcoTec Floor-Foam is the simplest way to insulate your floor without removing any floorboards. For more details, including our how-to video, <<click here>>.
Ordering your EcoTec Floor-Foam Kit:
Floor-Foam is supplied in easy-to-handle 1.2m x 25m rolls covering 30 Square Metres. It is also supplied with a roll of ThermaSeal Foil Joining Tape 75mm x 50m and Free Next Working Day Delivery to the UK Mainland (When ordered before 2 pm).
See our Fitting And Data Sheet here for more information. Or request a Call Me Back and one of our team members will call you within one hour!
trending_flatBack to News