FastFix Multifoil Insulation Screws: Easy Installation Solution
New Product Available – FastFix Multifoil Insulation Screws
When it comes to installing multifoil insulation, having the right tools can make all the difference. That's where FastFix Multifoil Insulation Screws come in. These specially designed screws are compatible with a wide range of multifoil insulation products and offer a host of benefits that simplify the installation process. In this article, we'll explore the features of these screws, their compatibility with various multifoil insulation types, and how they can make your insulation installation a breeze.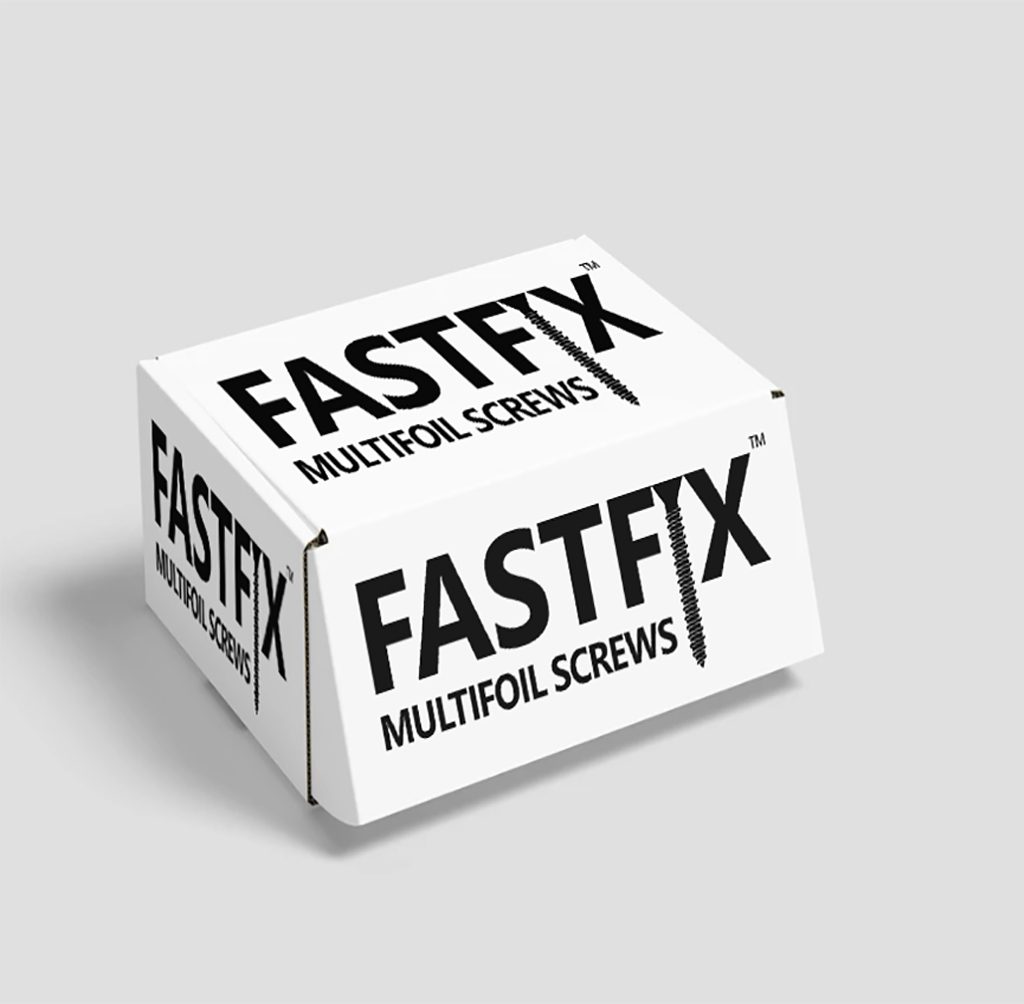 Why Choose FastFix Multifoil Insulation Screws?
Type 17 Slash Point for Effortless Installation
FastFix Multifoil Insulation Screws are engineered with a type 17 slash point, which means you don't have to pre-drill before installing them. The sharp point design allows for easy penetration into the material, saving you time and effort during the installation process.
Sawtooth Design for Enhanced Stability
Wood splitting and wood chips can be a common challenge when installing insulation. However, FastFix Multifoil Insulation Screws feature a sawtooth design that prevents wood splitting and wood chips. This ensures a secure and stable installation, giving you peace of mind.
Lubricated for Smooth Insertion
To further facilitate the installation process, the screws are lubricated. This lubrication reduces friction and makes it easier to insert the screws into the insulation material. The smooth insertion not only saves time but also ensures a secure hold.
40 Degree Deep Single Thread for Maximum Stability
The 40-degree deep single-thread design of FastFix Multifoil Insulation Screws provides excellent pull-out resistance. This means that once the screws are installed, they offer a secure hold that withstands pressure and prevents the insulation from coming loose.
Double Countersunk
They feature a double-countersunk design. This design not only assists with countersinking the screws but also reduces the risk of head shear. Additionally, the double countersunk design provides enhanced head strength, ensuring the longevity and durability of your insulation installation.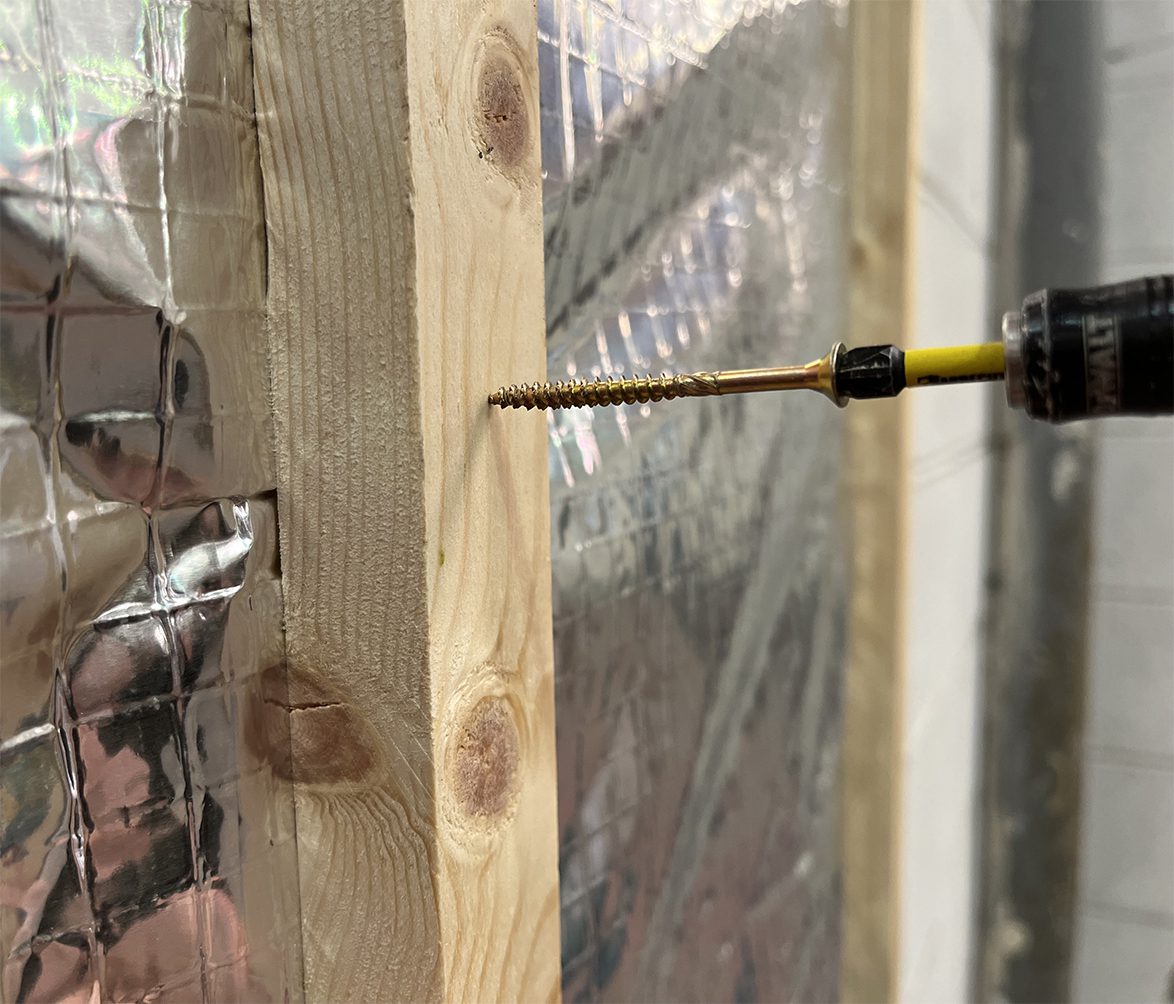 Compatibility with Multifoil Insulation Products
These screws are designed to be compatible with a wide range of multifoil insulation products. Some of the popular products they can be used with include:
YBS SuperQuilt
YBS SuperQuilt Lite
YBS SuperQuilt Trade
AirTec Double
EcoQuilt Expert
EcoQuilt45
ThermaQuilt
YBS FloorQuilt
And many more! Whether you're working on a residential or commercial insulation project, FastFix Multifoil Insulation Screws have you covered.
Making Your Installation Process Easier
In addition to FastFix Multifoil Insulation Screws, there are a few other products that can further simplify your insulation installation process:
Multifoil Insulation Scissors
Installing multifoil insulation often requires cutting the material to fit specific areas. FastFix offers Multifoil Insulation Scissors that are specifically designed for this purpose. These scissors make the cutting process easier and more precise, ensuring a professional finish.
Heavy Duty Staple Gun Kit
For thicker multifoil insulation that needs to be compressed during installation, the Heavy Duty Staple Gun Kit is a valuable tool. This kit includes the correct depth staples for even the thickest multifoils, providing a secure and reliable installation.
Fast and Convenient Delivery
Ordering FastFix Multifoil Insulation Screws is not only beneficial for your installation process but also for your overall experience. If your order exceeds £100.00 + VAT, you will enjoy the added advantage of Free Next Working Day Delivery. This ensures that you receive your screws promptly, allowing you to complete your insulation project without unnecessary delays.
In Conclusion
These screws are the ideal solution for installing multifoil insulation. Their unique features, including the type 17 slash point, sawtooth design, lubrication, 40-degree deep single thread, and double countersunk design, make installation quick and easy. These screws are compatible with various multifoil insulation products, ensuring a seamless fit. Additionally, FastFix offers complementary tools like Multifoil Insulation Scissors and a Heavy Staple Gun Kit to further simplify the installation process. With convenient delivery options and the opportunity to receive a gift, FastFix makes insulation installation a hassle-free experience.
trending_flatBack to News