SuperQuilt Lite – Agrément Certified Insulating Multifoil Insulation
SuperQuilt Lite – Agrément Certified Insulating Multifoil Insulation…
If you are searching for certified material with superior performance, you've come to the right place! SuperQuilt Lite is frequently used to stop all types of energy transmission and is frequently used to insulate floors, walls, and roofs. Due to its versatility, it is also used to insulate garages, sheds, conservatories, and many other structures.
SuperQuilt Lite is a device that serves two purposes: it is effective at controlling vapor while also being thermally efficient:
When installed, your home will feel warmer in the winter and cooler in the summer because of its extremely effective radiant barrier and nine layers that make up its thermal performance.
Although being only 32mm thick, SuperQuilt Lite performs on par with 90mm of mineral wool insulation. It is versatile and simple to set up product. It is ideal for anyone seeking a solution that offers high thermal benefits while taking up minimal space.
Thermaseal Foil Joining Tape prevents condensation buildup by acting as a high-performing vapour control layer when taped and sealed.
SuperQuilt Lite insulation rolls were created in the UK using 84% recycled materials.
Due to the absence of harmful fibres, it can be installed without the need for PPE.
Roll Size: 1.5m x 10m (Covers 15m2)
Since it has been guaranteed by UK Industry Standards, you may be confident in its performance and dependability thanks to the certification.
Due to the extra layers, we have SuperQuilt Insulation, which is 40mm thick. The heat resistance of SuperQuilt Insulation, which contains 19 layers, is 2.50m2K/W.
SuperQuilt Lite has been created to help you save money on your energy costs. It was solely created as a reasonably priced means of having a warmer, cozier house.
SuperQuilt Lite (the facts):
Agrément Certified Multifoil Insulation is a 2-in-1 vapour control barrier as well as an excellent insulation. By reflecting radiant heat into the living area, it retains warmth, reduces energy use, and creates a warmer environment.
This adaptable, thermally effective multi-layered foil is the perfect answer to all of your insulation needs and will reduce installation time and costs while increasing living space. SuperQuilt Lite is only 32mm thick and made up of 9 premium flexible layers. These layers provide excellent thermal performance thanks to it's distinct layer arrangement.
After installation, the product's reflective outer layers improve its overall thermal performance (R-Value up to 2.07 m2K/W). This is equivalent to up to 90mm of mineral wool. SuperQuilt Lite can be also used in new construction or existing roofs, walls, floors, and many other applications. Because it is fully Agrément certified to UK industry standards, complies with building controls, and is recognised by the NHBC. SuperQuilt Lite also functions as a vapour control layer once taped and sealed, blocking the passage of moisture and lowering the likelihood of condensation.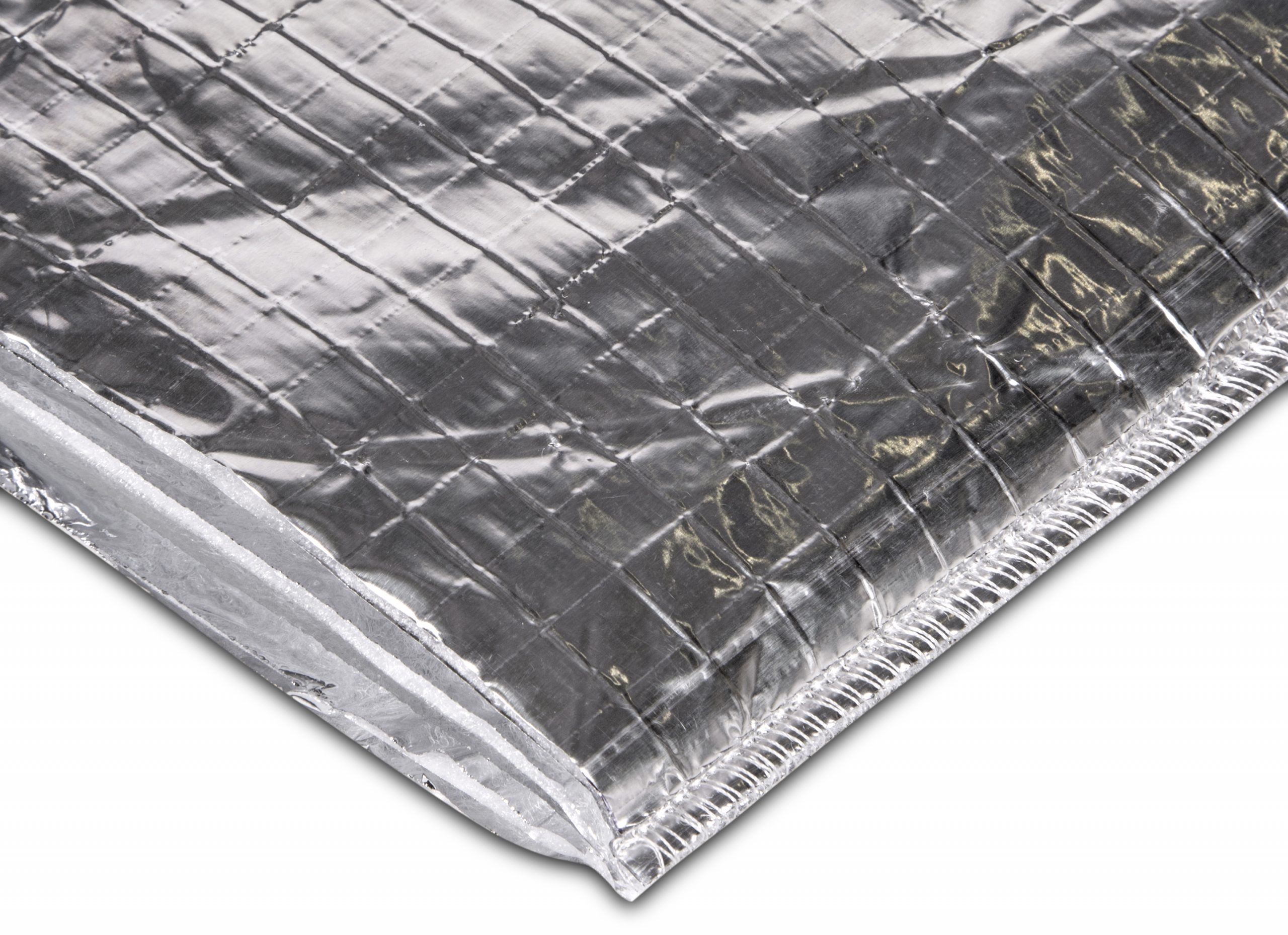 It has never been simpler to use our High-Performance Multifoil Insulation products to Save on Money, Space, and Installation Time with multiple options for Roofs, Walls, and Floors.
You can see how our multifoil materials, like SuperQuilt, can assist you in saving on Space, Money, and Installation Time in your project by using our FREE and simple "How To Guides".
Professionals and DIYers can also take advantage of our Trade Pallet Offers. This includes everything you need to install SuperQuilt at even reduced prices, by clicking here. These deals include ThermaSeal Foil Tape, a Heavy Duty Staple Gun, and 5,000 x 14mm Staples.
How To Order and Delivery Details:
With purchases ordered before 2 PM, we also provide complimentary next-working-day delivery to the UK Mainland.
All of our insulating products have a high number of positive reviews, as you can see from our stellar Trust Pilot testimonials on their website <<Take a Look Here>>.
To find out how much of our insulation you need before ordering use our FREE online U-Value calculator for all of our multifoil products – Click Here!
If you need any help you can get in touch with us by sending a message or calling 0114 323 0029.
Ecohome Insulation supplies a wide range of high-performing foil insulation solutions at some of the lowest direct trade prices in the UK. We have foil insulation solutions for lofts, roofs, walls, floors, conservatories, garden buildings, and more!
Not sure which insulation you need?
We know picking the perfect product for your project isn't always straightforward. This is why we provide this handy "buyers guide tool" to find out exactly what you need. You can also view our wide range of products on Instagram at @ecohome insulation.
trending_flatBack to News