SuperQuilt for 0.18 Loft Conversions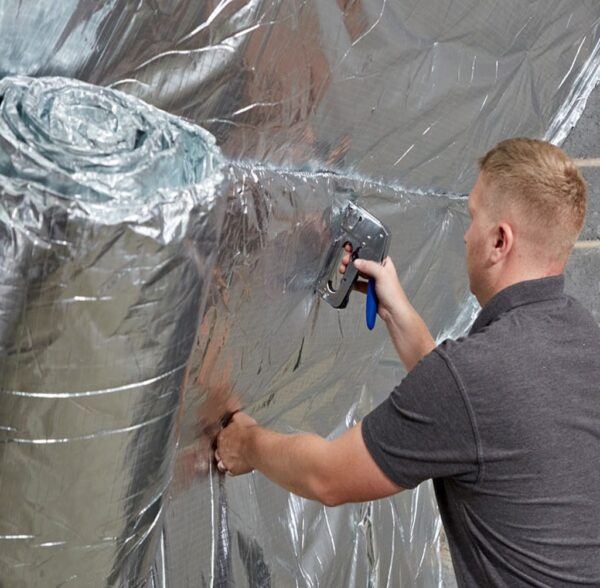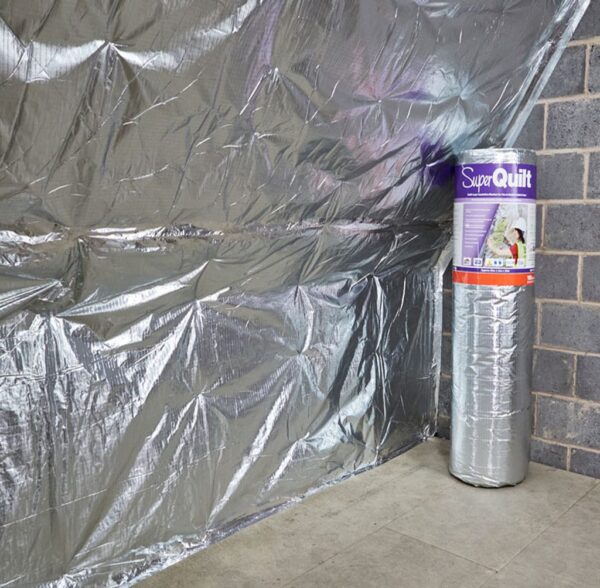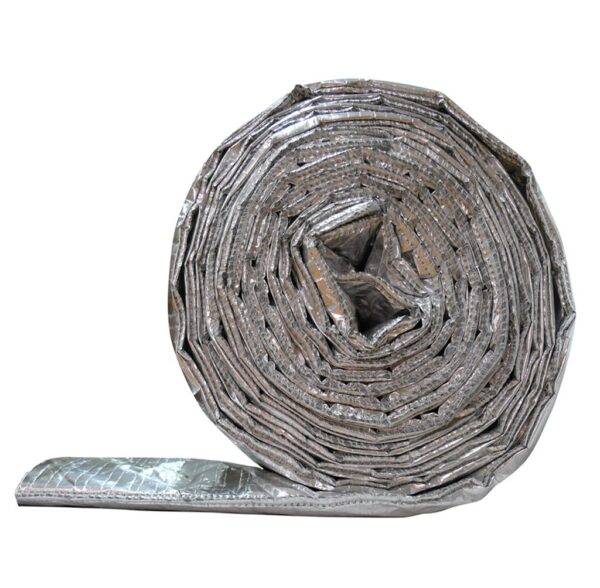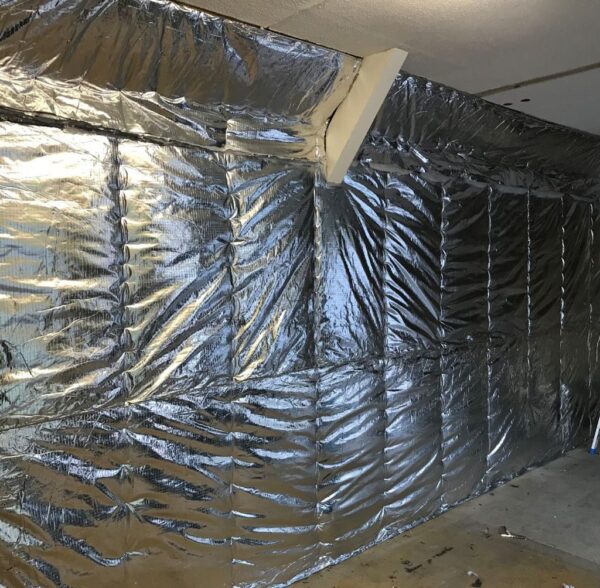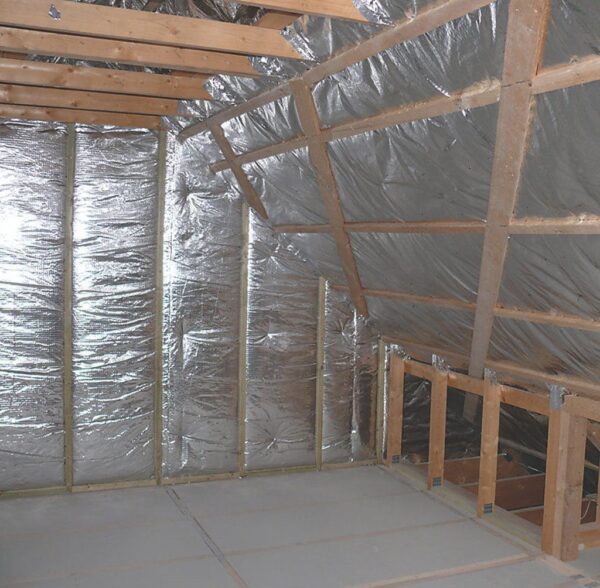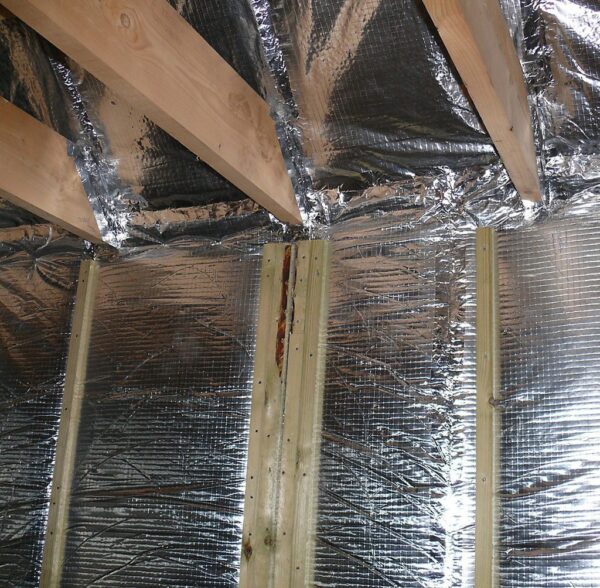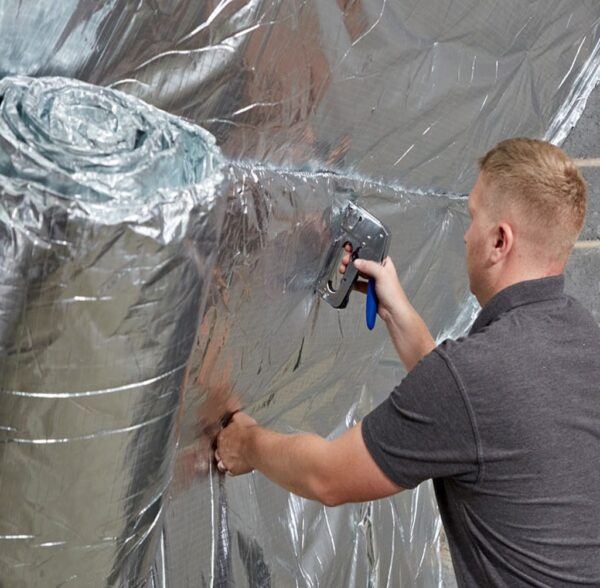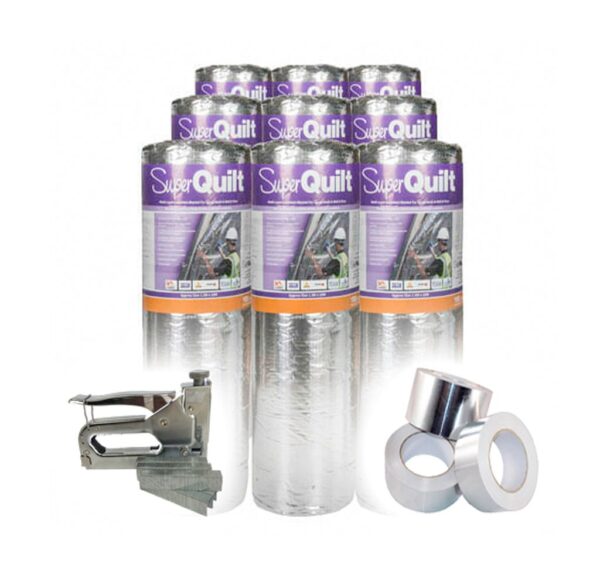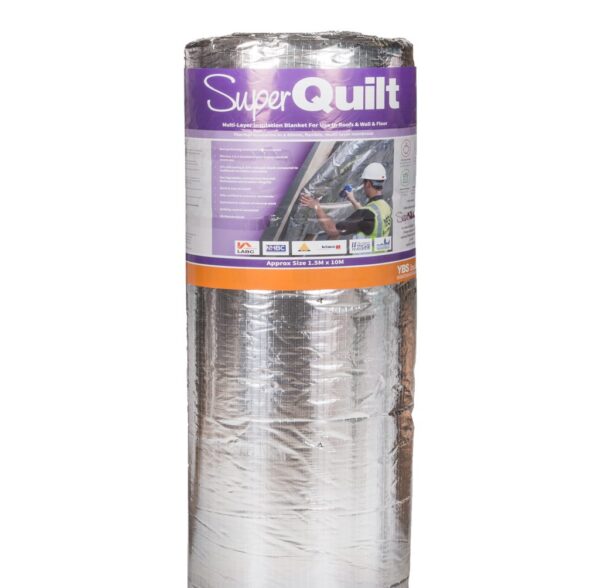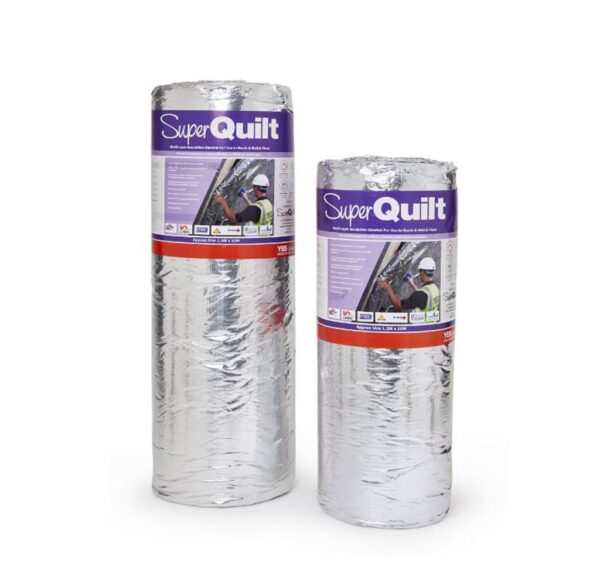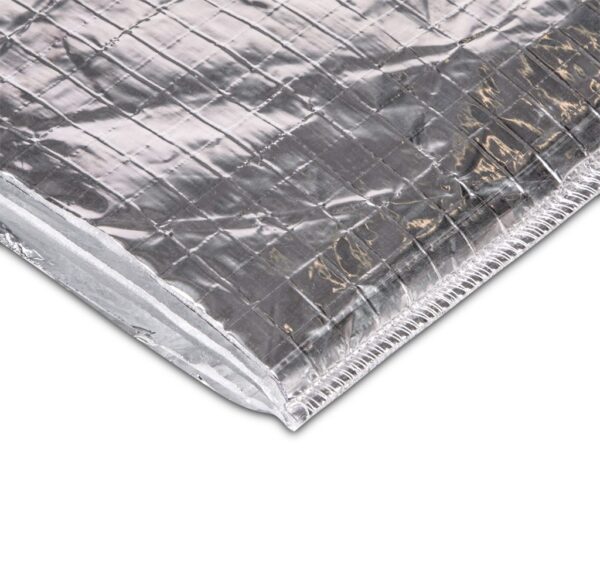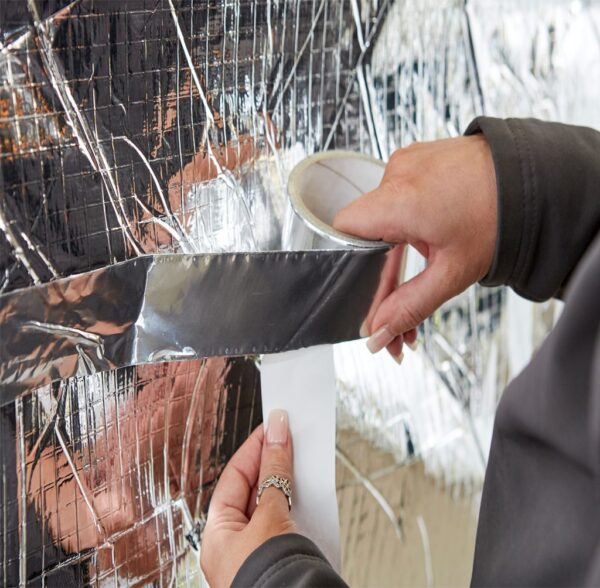 SuperQuilt for 0.18 Loft Conversions
expand_circle_down Description
Insulate Your Loft To Meet Building Regulations With SuperQuilt and Without using any PIR
You can now insulate underneath your rafters in a Loft Conversion to meet a 0.18 U-Value. This can be achieve without using any PIR (Such as Kingspan or Celotex) or Fibre in-between your rafters!
By fitting SuperQuilt within your Loft Conversion you'll save on Labour Time, Material cost and Head Height.
SuperQuilt Insulation is fully LABC, NHBC, BDA and BBA certified for Building Control. Meaning SuperQuilt is commonly accepted by all Building Control groups.
Watch our Video to see how easy SuperQuilt is installed in a Loft Conversion to meet current Building Control Standards.
How can you achieve this?
Using a double layer of SuperQuilt requires a 32.5mm PIR Insulated Plasterboard. Ecohome Insulation will provide a BRE U-Value Calculation to pass onto your Building Inspector.
We recommend recessing the first layer of YBS SuperQuilt Insulation into your rafter, before stapling the second layer taught. In doing so will create an air space between each layer of the multifoil insulation. Before installing the 32.5mm Plasterboard we recommend fixing a 25mm batten. This will have effectively created an air space between each layer, which eliminates cold bridging and allows the multifoils to reflect to its maximum performance.
Alternatively if you have an alternate application – you can our free and easy to use online U-Value Calculator to see other cost effective solutions of meeting U-values in various applications.
When purchasing directly through ourselves, not only do we supply at the lowest trade prices, but also supply SuperQuilt with a Lifetime Guarantee.
For further information on YBS SuperQuilt, please see the Data Sheets below. Alternatively you can get in touch via our enquiry form or even request a Call Me Back Here and one of our dedicated sales team members will call you within one hour!
* We always recommend to agree your project with Building Control before ordering SuperQuilt Insulation. We are happy to assist you with any queries they may have, e.g. the u value calculation / data sheets etc.
Delivery
Order before 2pm, on any working day and receive your order the following working day. If your order is placed over the weekend, you will receive your order on Tuesday.
YBS SuperQuilt is the World's Highest Performance EN certificated Insulation. Only when you order direct from Ecohome Insulation will you get LG Certification (Lifetime Guarantee) providing you Install YBS SuperQuilt with the genuine ThermaSeal Foil Joining Tape. Simply watch our online video to see How Easy it is to fit YBS SuperQuilt.
YBS SuperQuilt is LABC Certificated for Building Control acceptance. If your insulation project is not going through Building Control you can SAVE even more by fitting our best-selling alternative Multi-Foil EcoQuilt Expert Insulation which is the highest performing multifoil when measuring cost vs performance.
YBS SuperQuilt is supplied in 1.2m x 10m (12m2) rolls OR 1.5m X 10m Metre rolls (15m2). YBS SuperQuilt's unique Kimble's hold the quilt blanket together to prevent cold bridging. A combination of 19 layers of True aluminium foil, thermal wadding and foam is what makes YBS Multifoil Insulation so unique. When installing under roof Rafters YBS SuperQuilt prevents upward heat leaving the whole Building – keeping you home at a more comfortable temperature all year round.
Unlike fibre Insulation that dissipates over time our SuperQuilt is guaranteed for the life of the building.
YBS SuperQuilt is the Loft Converters favourite Insulation choice, as it saves headroom, certificated by the LABC, BBA and NHBC. It is designed to save space in limited Rafter depth and gain headroom by not fitting PUR products like Kingspan or Celotex.
You can download ALL YBS SuperQuilt Data Sheets for Roofs, Walls and Floors from the bottom of this page.
expand_circle_down How-To Videos
How to Fit SuperQuilt Under Rafter
How to Insulate Your Floor Without Kingspan or Celotex
How to Insulate Your Walls with SuperQuilt
How to Insulate Under Your Loft Floor
expand_circle_down How-To Guides
How To Install a SuperQuilt Curtain
Installing First Run of SuperQuilt

Firstly roll out the SuperQuilt to the desired legnth and attach the SuperQuilt to wooden purlins or rafters using staples or nails at 200mm intervals, we recommend to lip the SuperQuilt round the top of the Purlin and staple onto the back of the purlin as shown in our image below. This will allow the purlin to take the weight of the SuperQuilt.

Cutting SuperQuilt

Cut SuperQuilt to the desired legnth using a sharp pair of Multifoil Scissors or sharp blade. Ensure that you have left enough material for step 3.

Installing Wooden Battens / Weights

We recommend to use 50mm joists to act as a weight for the bottom of the curtain, this will prevent the curtain from moving and will give a rigid finish to the application. Lip the SuperQuilt over the joist and staple onto the top. You can then trim off any excess material if required.

Installing Second run of SuperQuilt

You can then proceed installing another run of SuperQuilt in the same method as step 1. We recommend to overlap the insulation by atleast 50mm to ensure the curtain can then be sealed.

Taping and Sealing Joints

After the SuperQuilt has been installed we then recommend to tape and seal all overlaps using ThermaSeal Foil Joining Tape. This will prevent draughts and cold from entering the usable space and seal the curtain together.

Creating a Door Panel

SuperQuilt can be cut vertically and then horizontally to then create an insulated door panel. We recommend to tape over the joints using ThermaSeal Foil Tape and use a velcro hook and loop to open and close the door

Finsished Application

You will now have created an insulated curtain with an opening and closing door. This will help retain heat in the working space while reflecting the cold away. During the summer months this will also reflect excess heat away, keeping the working space at a usable temperature, all year round.
How to Fit SuperQuilt Under Rafter
Installing SuperQuilt

SuperQuilt can be installed either vertically or horizontally, dependent on rafter height. Staple SuperQuilt to the rafters at 30mm intervals. Ensure SuperQuilt is pulled taught whilst rolling and stapling.

Overlapping & Taping

Ensure SuperQuilt Insulation joints are overlapped by min 50mm. Ensure overlaps are fully taped and sealed using Thermaseal Foil Joining Tape (75mm x 50m). SuperQuilt can be easily cut using Multifoil Scissors or a Cutting Knife - Both available in our Multifoil Fitting Kit which can be purchased to the right hand side of this guide.

Eaves Detailing

At the eaves, SuperQuilt is cut around the rafters, and sealed to the cavity wall insulation or wall plate. It is vital to ensure fully taped and sealed, to ensure that SuperQuilt acts as a high performing Vapour Control Layer.

Installing Counter Battens

Fix 25mm x 38mm battens underneath SuperQuilt. This is commny installed horizontally. Deeper battens can be used if preferred or if your U-Value Calculation recommends to. Battens also must be fixed around the perimeter of windows and doors.

Internal Finish

The plasterboard is then screwed into the battens in the usual manner. When SuperQuilt is installed as the most internal insulation layer, there is no requirement for a foiled-back plasterboard. SuperQuilt will work as a high performing Vapour Control Layer, when taped and sealed using Thermaseal Foil Tape.
How to Insulate Your Roof Without Any Kingspan or Celotex
Install first run of BreatherQuilt

Firstly, install YBS BreatherQuilt on the external of the pitched roof. Ensure the reflective foil is facing internally with the Breather membrane facing outwards. Starting at the bottom of the rafters, staple BreatherQuilt to the first rafter using 14mm staples (recommended 300mm intervals). Roll BreatherQuilt horizontally across each rafter, stapling continuously. BreatherQuilt should sag between the rafters as opposed to being pulled taught. Ensure that once the tile battens are installed, there is a clear 10mm gap between the top layer of BreatherQuilt and the tile battens.

Install next run(s) of BreatherQuilt

Next, install a further layer of BreatherQuilt, overlapping the product by 100mm and seal using the built in double sided tape. Staple as previously and ensure the tape is secured and sealed. This is to be repeated dependent on how many runs are required for the roof. Additional rolls on the verticals should be butt jointed on the rafters. Ensure the butt jointed rolls are stapled as previous and taped using waterproof tape.

Install Tile Battens & Tiles

At the eaves, BreatherQuilt should extend onto a suitable eaves carrier. This works in the same method as standard breather membranes. Proceed next by installing horizontal tile battens, on the top of the BreatherQuilt. Finally, finish by install tiles or slates.

Install 2 Layers of SuperQuilt Under Rafter

Both layers of SuperQuilt can now be installed from the internal (underside) of the rafters. The first layer of SuperQuilt is to be recessed in-between the rafters, the 2nd layer of SuperQuilt is to be pulled taught as a flat continuous layer, ensuring that there is a clear cavity between both layers of SuperQuilt and BreatherQuilt.

Recess 1st Layer of SuperQuilt

SuperQuilt is stapled to the underside of the first rafter. SuperQuilt is next recessed into the rafter (25mm), and fixed with staples of with battens. The material is then pulled taught and fixed to the opposite rafter. SuperQuilt is then wrapped around the rafter, ensuring stapling regularly, and the procedure starts again. SuperQuilt is overlapped by 50mm, ensure fully tape and seal using Thermaseal Foil Joining Tape over the laps and around the perimeter.

Install 2nd Layer of SuperQuilt

Once the first layer of SuperQuilt is installed, proceed by installing the second layer. Staple or nail the second layer through the first layer into the rafters behind. Ensure this layer is also pulled taught, there will then be a cavity between the two layers of SuperQuilt. As per the first layer, the second layer is also overlapped by 50mm. Ensure again the product is fully taped and sealed around the perimeter and overlaps using Thermaseal Foil Joining Tape.

Internal Finishing

Once both layers are installed and taped, you are ready for your secondary batten & plasterboard. Start by installing 25mm x 38mm battens on the insulation. We advise to cross-batten, however vertical battens can be used if preferred. Finish by installing 12.5mm Plasterboard. There is no requirement for a Foiled-back plasterboard or VCL. SuperQuilt works as a high performance Vapour Control Layer when taped and sealed using the ThermaSeal Foil Tape.
expand_circle_down Reviews
expand_circle_down Q&As
What is SuperQuilt?
YBS SuperQuilt Insulation is a 19 Layer Multifoil Insulation product, that contains true aluminium foil outer layers. The 17 internal layers between are made up of PE Foam, Reflective Foils and Recycled Waddings.
Is SuperQuilt the same as SuperFoil?
No - SuperQuilt Insulation is UK Manufactured and hold the accreditation to satisfy building regulations. Where as SuperFoil is manufactured in China and has not got the same accreditation or outer layers.
How thick is SuperQuilt Insulation?
It is 40mm - but compresses down to between 7 and 10mm when installed.
Where can SuperQuilt be Installed?
SuperQuilt can be installed on external walls, internal walls, roofs, conservatories, outhouses and many more applications!
expand_circle_down Specification
| | |
| --- | --- |
| Length | 10m |
| Width | 1.2 / 1.5m |
| Thickness | 40mm |
| Coverage | 12m² / 15m² |
| Layers | 19 |
| Weight | 12.5KG |
| Core R-value | 1.52m²K/W |
| Roof R-value | 2.50m²K/W |
| Wall R-value | 3.00m²K/W |
| Floor R-value | up to 5.56m²K/W |
| Foil Emissivity | 0.02 |
| Water Vapour Resistance | 1569MNs/g |
Key Features
SuperQuilt is BBA & BDA Certified, approved by NHBC & LABC for Building Control
YBS SuperQuilt is Suitable for New Builds and Renovations
Highly Reflective True Aluminium Outer Layers
Flexible, Thin and Easy to Install
SuperQuilt can meet Building Regulations without use of PIR
High Performing Vapour Control Layer.
Save up to 10% in Space and 30% in Cost
UK Manufactured by YBS Insulation
YBS SuperQuilt has a Class 1 Surface spread of flame Certificate
Downloads & Resources