Do the benefits of multifoil insulation outweigh those of PIR?
Do the benefits of multifoil insulation outweigh those of PIR?
Do the benefits of multifoil insulation outweigh those of PIR? Polyisocyanurate (otherwise known as PIR) is commonly used in construction projects. But the question is, how long will this continue?
The price of PIR has risen, owed to one of its components (MDI) being increasingly hard to get hold of and the limited supply which has in turn impacted the manufacturing cost and thus, the sale price of PIR.
This has led many people to ask:
"Is there a cheaper alternative to PIR / Kingspan / Celotex"
…along with the ongoing query:
"Is there an insulation material that is easier to install than PIR?"
The answer is yes – Multi Foil Insulation Products.  All products can be viewed HERE
Many people have already massively benefited financially and practically by opting to use the PIR substitute, that is Multifoil Insulation products. As this addresses the two issues of the ever-increasing prices of PIR and the extremely tedious fitting process.
The overarching view is that PIR such as Celotex / Kingspan are greatly difficult to cut and install. Installers deem the fitting process as a tedious job specifying it is difficult to cut, it is messy owed to the dust and often large parts of the boards end up in the skip!
On the other hand, installers who have used Multifoils view the process as easy, owed to the durability of the product – others refer to the fitting process of multifoils as appealing.
Given the above, if  you are looking to complete a new build / a refurbishment / looking to insulate anywhere, you have come to the right place as Ecohome Insulation have a solution to suit your specific requirements. We specialise in delivering high performance discounted reflective Multifoil Insulation throughout the UK & Europe for every application.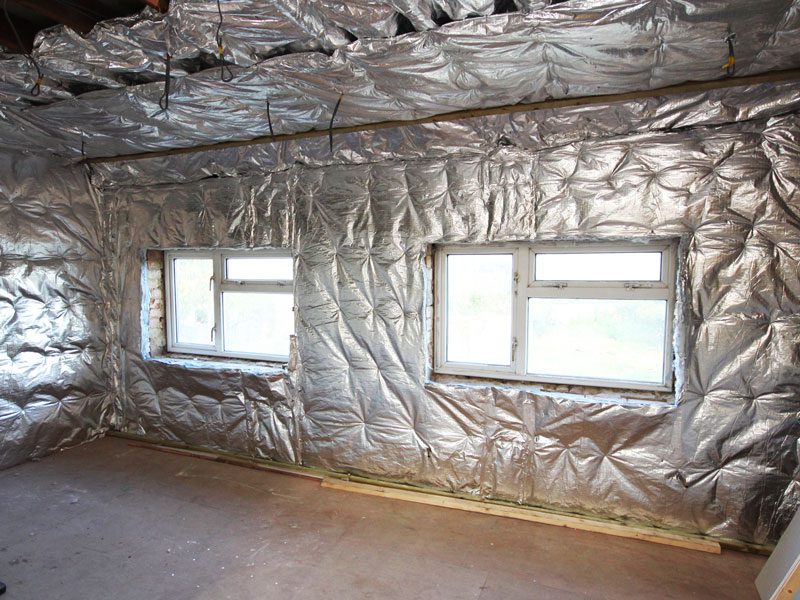 The Most Popular Multifoils
The leading multifoil on the market is: SuperQuilt Insulation. This product is versatile and offers a high performance boasting 19 layers, whilst being just 40mm in thickness. This products is used for varying applications and satisfies building regulations too. Purchase SuperQuilt with Free Delivery HERE
BreatherQuilt Insulation – For insulating over rafter, this product consists of 11 perforated layers, including a breather membrane. This is another popular product that has the relevant certifications and is equivalent to approx. 50mm of Rigid Insulation. You can order BreatherQuilt with Free Delivery HERE
EcoQuilt Expert – 6 layer Multifoil designed to insulate Roofs, Walls, Floors and Conservatories. Under £5 per square metre (ex vat), it is the most popular reflective insulation for those who are not required to satisfy building control. Purchase EcoQuilt Expert HERE
Multifoil insulation materials have become increasingly popular throughout UK and Europe. Mainly but not isolated to their ability to the ease of the installation, the cost advantage and their ability to enable you to sufficiently insulate even where you are restricted in space available.
They are fully certified and backed up by BDA & LABC – so all local councils are required to accept the products. Contrary to some armature views, Multifoils can be used to satisfy building control and attain U Values. If you wish to find the best solution for your own project using multifoil products, visit our Free U-Value Calculator by pressing HERE
So, having read the above – do the benefits of multifoil insulation outweigh the cost of PIR? They certainly do.
Multifoils are compatible with a range of applications and we have a solution for every application – you can view our range of solutions HERE
Any queries, use our Contact Us Form or request a Call Me Back
trending_flatBack to News