Ecohome Insulation Proudly Supported The Trussell Trust
Ecohome Insulation Proudly Supported The Trussell Trust
The outbreak of the coronavirus has meant that charities such as The Trussell Trust need our support more than ever before. This is why, at Ecohome Insulation we proudly supported The Trussell Trust . They work tirelessly to try and end hunger and poverty in the UK, in which They support more than 1,200 food bank centres!
Since the outbreak, the number of people reliant on charities like The Trussell Trust has increased. Recognising this, we ran an Insulate Whilst You Isolate Campaign for 6 weeks. The campaign gave our customers the option to use a code at the checkout that meant a proportion of their order went directly to The Trussell Trust, rather than to ourselves.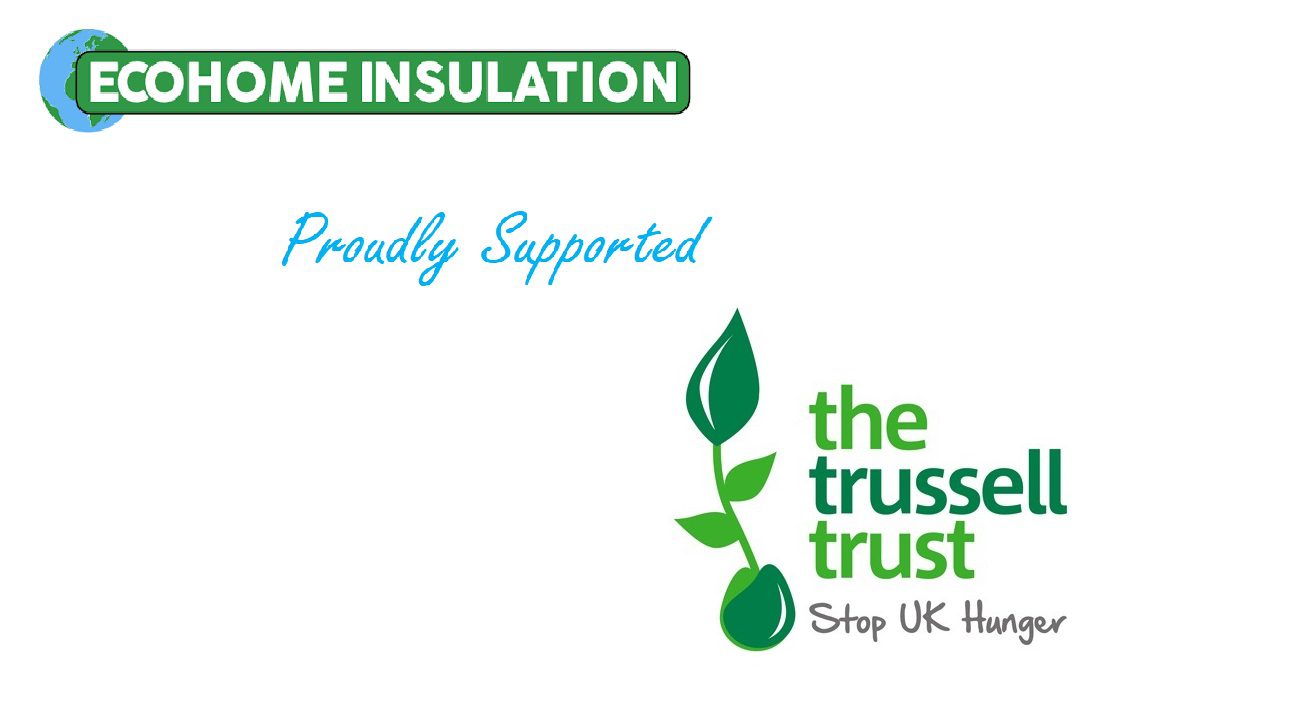 We are not naive enough to think our donations will touch the millions of people who need help – but we are proud and realise that every single pound we sent to The Trussell Trust will go towards helping someone who requires emergency food.
We are truly grateful to be trading during this time and we would encourage any business who can donate, no matter how small an amount, to do the same. If you would like to find out more about the Trust, or to donate please press HERE .
We hope that our customers who have purchased our Conservatory Kits, Shed Kits, Caravan Kits, Loft Kits during this time have enjoyed the process getting stuck into a little bit of DIY during isolation!
Stay Safe,
Ecohome Insulation
trending_flatBack to News