Get Your Conservatory Ready for Summer
Get Your Conservatory Ready for Summer – Lowest Prices and Free Next-Day Delivery
Get Your Conservatory Ready for Summer However Autumn may seem like the time to think about insulating the roof of your conservatory. Having a toastie warm home for the coldest months of the year and reducing (those ever-increasing) energy bills would no doubt be at the forefront of your mind at that time. However, with summer temperatures making the mercury rise year after year – who can forget last year's overwhelming heatwave, with a temperature high of 40.3 °C, which has never been seen before here in the UK!!!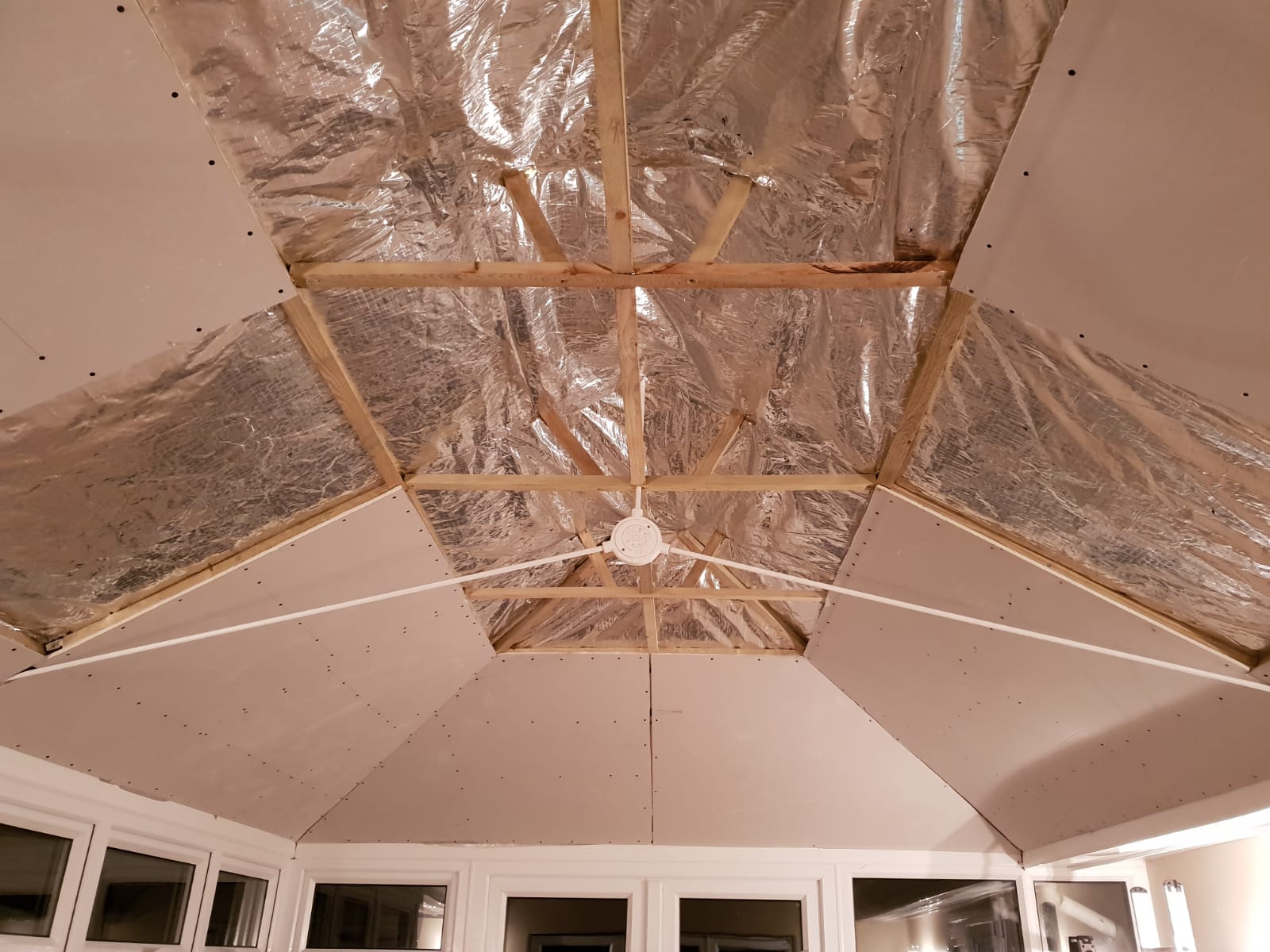 Conservatory Roof – Facts:
The older your conservatory, the more probable it has a polycarbonate roof. Unfortunately, this plastic-like material provides very little insulation and affects the temperature in your conservatory dramatically. Replacing your old roof with a fully insulated, all singing – dancing one could be expensive if you don't have the funds, on the other hand, our Conservatory Roof Insulation Kit, which includes the EcoQuilt Expert Multifoil Insulation System, is a small investment that will show instant results. In the winter, this works by reflecting heat into your conservatory and keeping the cold away. In the summer, the EcoQuilt Expert successfully reflects excess and undesired heat away from your home while reflecting a more comfortable temperature into it. Eliminating the need for fans in summer to stay cool while reducing unwanted heat buildup in your Conservatory.
Why should you use EcoQuilt?
The key advantages of the EcoQuilt Multifoil Conservatory Insulation Kit are:
Multifoil 6 layers to trap heat inside your home and save money on heating bills
There is no need for protective clothing or handling
Lighter insulation, allowing for easier installation
Retains heat in the winter and reflects excess heat out in the summer
The lightweight nature of EcoQuilt makes it much easier to fit one person
Equivalent to 50mm Rigid PIR Insulation, however only 15mm thick – compresses to 6mm when installed!
What does the Kit include?
The EcoQuilt Conservatory Roof Insulation Kit includes:
Expert Multifoil Insulation by EcoQuilt (EcoQuilt Expert is a Highly Reflective 6 Layer Multifoil Insulation Blanket. It is designed to insulate Roofs, Walls, Floors, Conservatories, Garden Buildings, Caravans, and Many More applications)
2 × 1.5m x 10m (30m2) OR 1.5m x 10m (15m2)
Thermaseal Aluminium Foil Joining Tape 75mm x 50m
5000 x 14mm Staples
200 x FastFix Conservatory Screws (They are designed for screwing the first 25mm batten into the uPVC frame, and halfway into the aluminum frame. Once the battens are installed, we would then advise fixing either SuperQuilt or EcoQuilt Expert)
1 x Heavy Duty Staple Gun
*We also recommend the addition of the Frosted Glass Film ThermaFrost for insulating the underside of a glass conservatory roof. A tint aims to prevent UV rays from entering the cavity between the glass and the reflective foil. This is also more aesthetically pleasing because the outer layers of the multifoil are not visible through the glass.
How to install the Multifoil Insulation by EcoQuilt conservatory kit…
Watch our How-To Video to view the complete installation of EcoQuilt Expert Multifoil Insulation on your Conservatory Roof!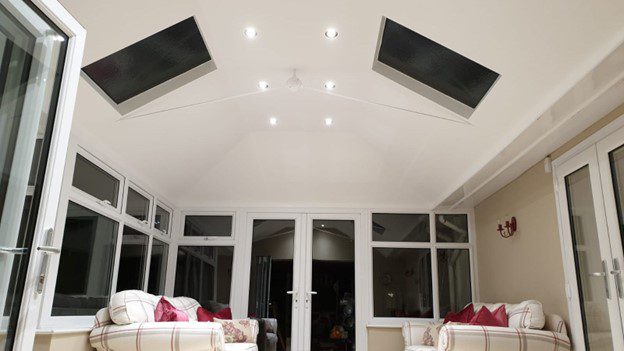 Details on Shipping and How to Get in Touch
When you order before 2 PM, we'll ship it out the same day to anywhere in the UK mainland. You can have Trade pallets delivered to your place of business, your home, or even directly to your customer.
Our multi-foil products like EcoQuilt can be evaluated with the help of our free and straightforward online U-Value Calculator. Reduce your project's carbon footprint, budget, and time to install by Clicking Here!
We also offer a Trade Pallet option for  EcoQuilt Expert Conservatory Insulation, the trade pallet Includes:
20 x Rolls of EcoQuilt Expert (12m² or 15m² Rolls)
8 x FREE Thermaseal Foil Joining Tape
FREE Heavy Duty Staple & 5,000 14mm Staples
20 Rolls of EcoQuilt 1.5m x 10m (15m²) Covers 300 m²
20 Rolls of EcoQuilt 1.2m x 10m (12m²) Covers 240 m²
You will see from our excellent Trust Pilot reviews, that all our insulation products receive extremely positive feedback <<take a look>>.
If you require any further assistance at all, you can contact us – Send us a Message or Requesting a Callback or order online or via phone at 0114 323 0029
Take a look at our Instagram @ecohome_insulation
trending_flatBack to News