How Eco-Friendly are EcoStudios?
How Eco-Friendly are EcoStudios?
Our EcoStudios are fully insulated using EcoQuilt Expert and EcoTec FloorFoam, for the walls, roof, and floors. We also use EcoClad to finish every EcoStudio. We are doing everything we can to ensure our EcoStudios are as helpful to the planet as possible.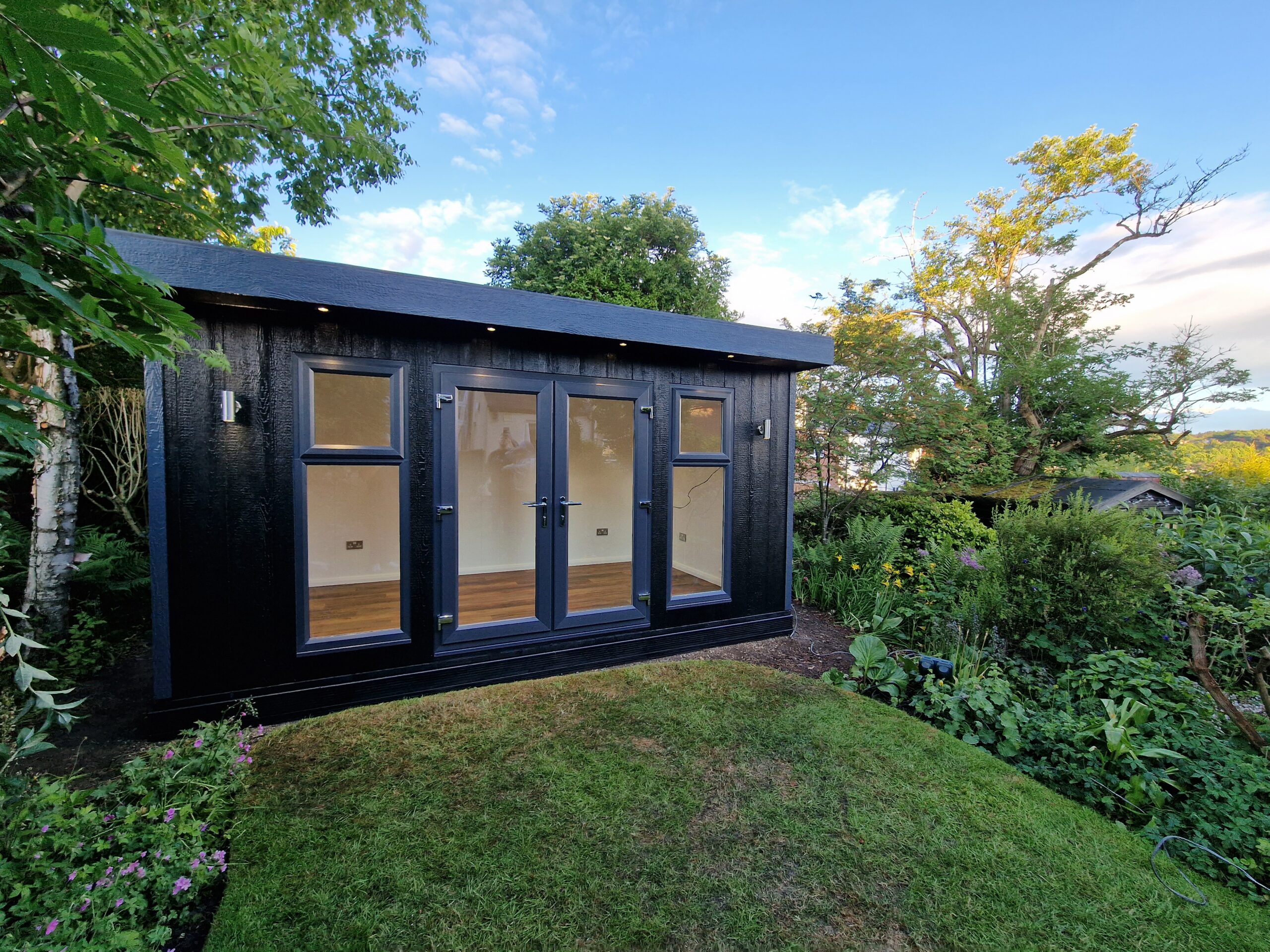 EcoStudios are fully insulated, which not all garden buildings are. By insulating every inch of your EcoStudio there are great environmental benefits. Since the insulation is covered in true aluminium foil it reflects heat back into the EcoStudio. This will help maintain a much more comfortable temperature throughout the year, during the winter you'll be able to heat your EcoStudio and it'll retain the heat you've paid for rather than the heat escaping instantly. You'll find that you're relying on your electric heater a lot less. During the summer garden buildings can get very warm with the insulation it'll help reflect excess heat away for the EcoStudio.
Other Ways We've Made our EcoStudios Eco-Friendly?
Our EcoStudios are fully customisable, you can opt to have a full electrics kit installed, which includes Low Energy LED's. This will help reduce electricity consumption, and will also save on your energy bills.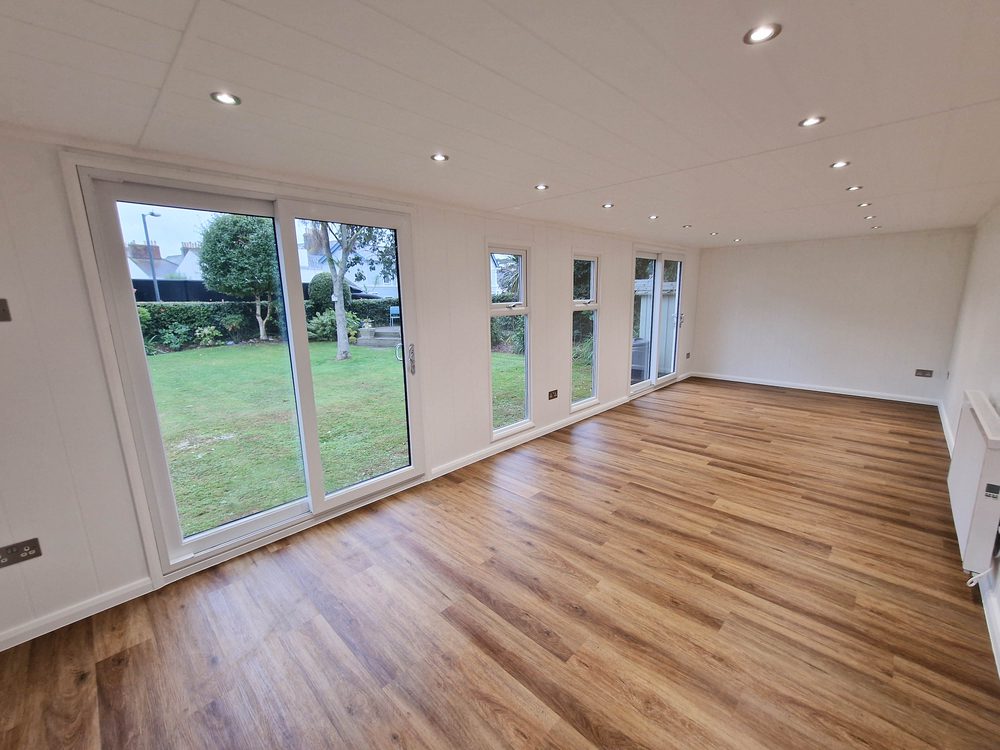 EcoStudios are all finished using EcoClad on the exterior. EcoClad is a Resin Impregnated Timber Cladding that is designed to be moisture-resistant, rot-free, and protected against fungi/insects. Our cladding is sustainably sourced and the manufacturing process strengthens the cladding so it'll last the lifetime of the build. For every fell tree, 3 more are planted!
Your Eco Garden Studio will boast double-glazed windows and will be roofed with an extremely durable, one-piece EPDM Rubber Roof system which is bonded and fully sealed ensuring ZERO chance of leaks. If properly maintained this material has been known to last around 40-50 years, so there's no need for a costly replacement after a few years!
Concerned About the Effects of UV Rays?
There's no need to be. In the image below you'll be able to see, with the EcoClad we use on all of our EcoStudios the sun's harmful UV rays can't pass through.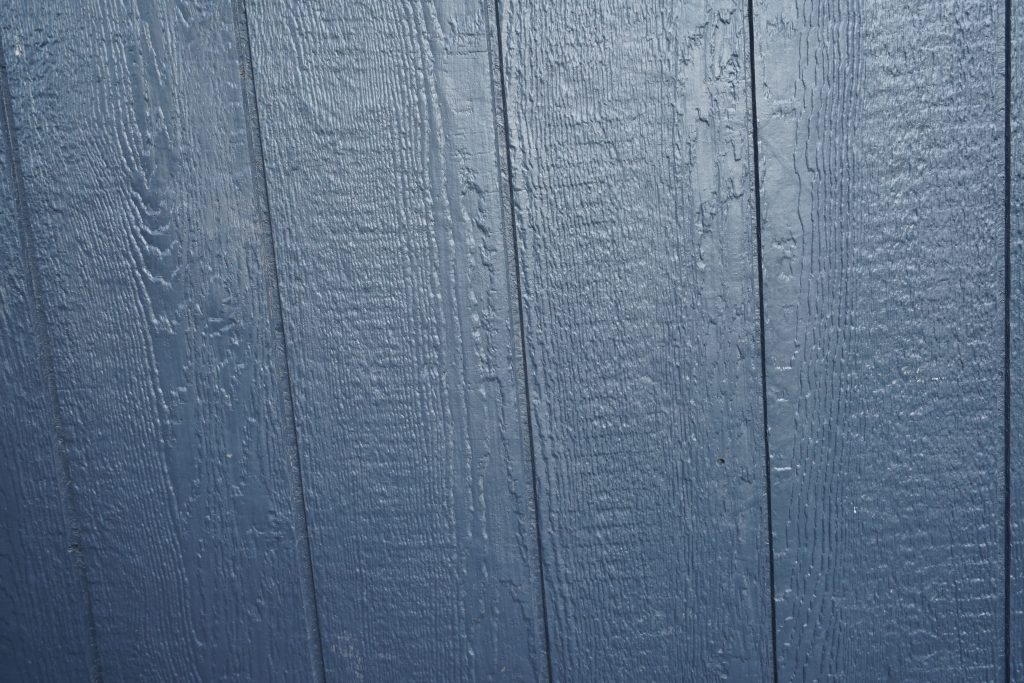 You can even take it a step further by opting to install SilverTherm on the windows. SilverTherm is a one-way mirrored tinted glass film that helps to reflect heat in a way that's suited to the season. It works in a similar way to the insulation. As it reflects heat away during the summer and reflects heat back inside during the winter.
SilverTherm will also help protect furniture, artwork, and other upholstery from sun bleaching, if the UV rays can't pass through so sun bleaching can't occur. This will help extend the life of your furniture and artwork. It also has the extra benefit of full privacy from neighbours.
Click the link above for a free quote or to find out more information about our EcoStudios
trending_flatBack to News