Insulate your Garage for All Year Round Use
Insulate your Garage for All Year Round Use
Did you know that you pay between 5-16% more for your home, due to its Garage? Therefore, we believe its critical that you Insulate your Garage so you can use the space, all year round. 
Many people do not fully optimise their Garage, due to the fluctuations in temperature. Garages are renowned for being really cold and damp throughout the winter. They are also known for being hot during the summer months – this does not have to be the case.
Given Garages are commonly used for Parking, Storage Purposes, Workshops, Gyms and Entertaining Space – it seems in our eyes crazy that they are not fit for purpose. Here at Ecohome, we view a functional Garage as one that has been Insulated – which is why we created a Garage Insulation Kit
The insulation experts here believe that garages should be able to be used every single day of the year. No one should fear leaving their car / goods in there due to damp instead people should be optimising the space they have invested in.
It will be a Fully Functional Garage
Your Garage will be suitable for: Parking, Storage Purposes, Workshops, Gyms and Entertaining Space
You will have reassurance that your valuable items are protected from damage arising from damp
Tool and Car Battery preservation. Goods may have otherwise been damaged by fluctuations in the temperature
Creates a more comfortable environment, for those who wish to use their Garage for long periods of time
If you use a heat source in your garage currently / plan on doing so – when insulated, you will notice a reduction in your power consumption and thus expenditure
Return on your investment. When you do come to sell – an insulated, usable garage space will increase its market value significantly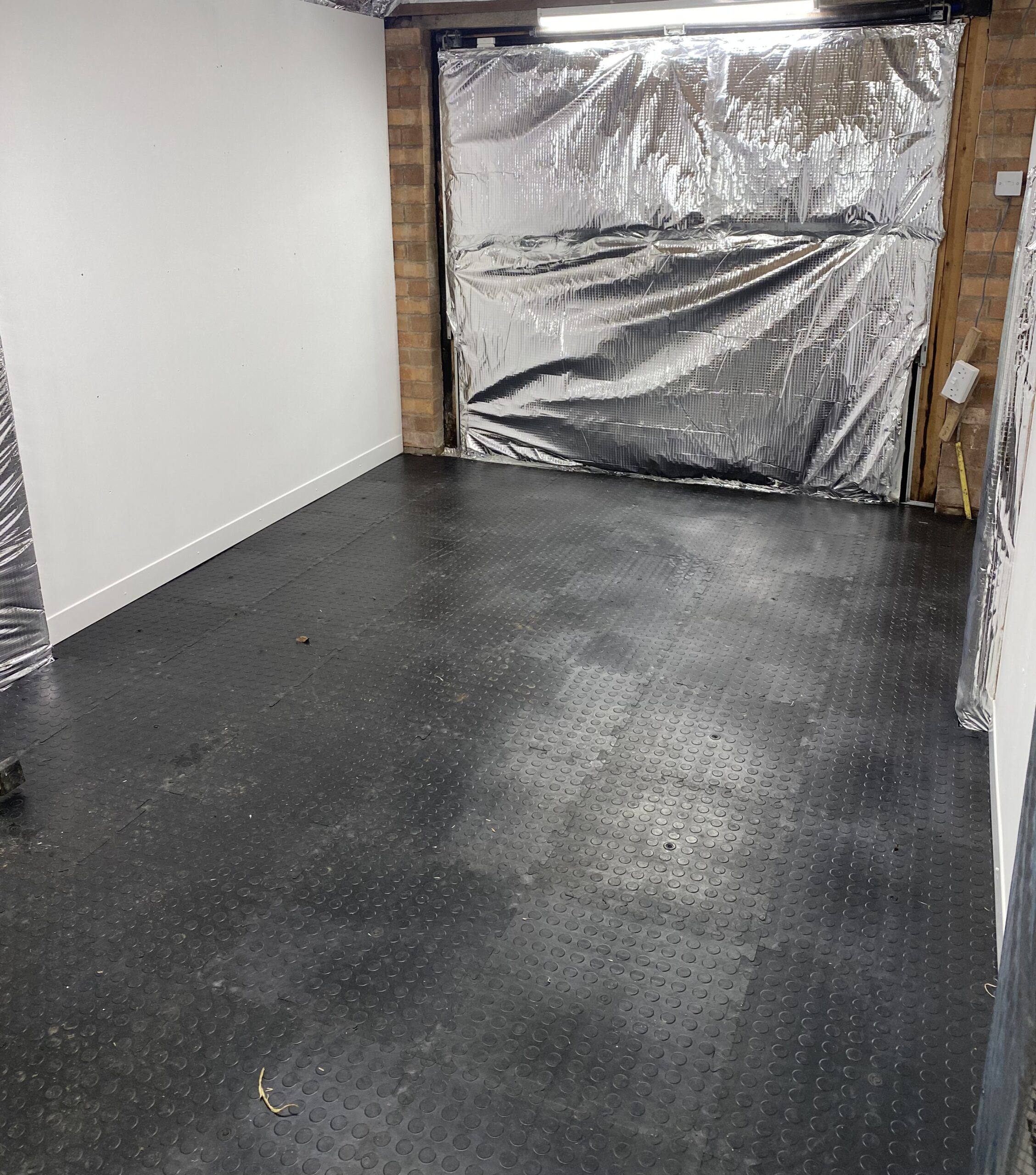 What are the benefits of using Multifoil Insulation, opposed to other insulation options?
The material is Flexible and Easy to Install
When installed, you will have created a Vapour Control Layer – so you would not have water ingress
The insulation for the Walls, Roof and Doors compresses to just 6mm in thickness – Saving Space
The Wall, Roof and Door Insulation consists of 6 layers of highly reflective foil and wadding
Performance wise, the insulation for the Walls, Roof and Doors is equivalent to 100mm of Rockwool OR 50mm of Rigid Board, such as Kingspan
The Floor Insulation is only 4mm in thickness, yet prevents cold bridging
The Material used is UK Manufactured
So What Now?
If you can relate to the above issues and love the idea of rectifying these you can view and purchase our Garage Insulation Kit 
Ecohome have created a useful How to Guide which will assist you with the install of this product.
We also have a video which details How to Install the Container Liner Insulation Kit too.
The Product Page also has a Calculator, which will advise you exactly which kit you need for your specific Garage.
We also have a team that can assist with any queries you may have, just simply use our Contact Us form. 
trending_flatBack to News