Make Sure to Prepare your Conservatory for Winter Use…
Make sure to prepare your conservatory for winter use…
Make sure to prepare your conservatory for winter use. Your conservatory often provides a room flooded with light to unwind in, kick back in. Entertain friends and family during the summer, making it THE place to be within your home. A conservatory, though, can sometimes feel empty when the weather changes, especially in the UK. A depressing, chilly, and uninviting space that you don't want to spend a lot of time in. In light of this, we thought we'd share some expert advice with you so that your conservatory may be used this winter while keeping the cold out and the warmth in, and conservatory insulation is the key, from windows to doors and beyond, here are our top conservatory insulation tips…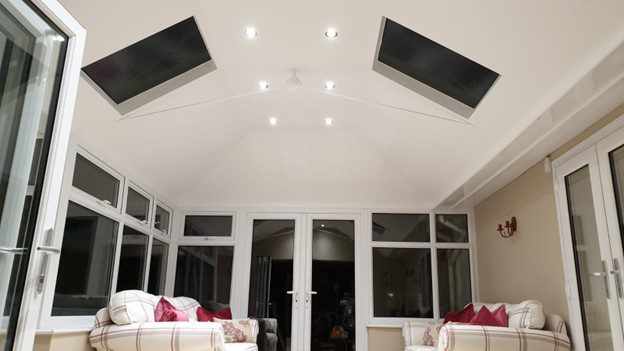 Conservatory Insulation Top Tip #1:
The best insulator is never going to be glass – FACT! Even the most advanced triple glazing won't be as effective at holding heat as an insulated wall will be at keeping a place warm as brickwork will. However, given the wide variety of glass options and variable quality levels, it is important to compare double glazing costs to your entire spending plan.
However, if you are looking for a more budget-friendly solution, our ThermaFrost – Window Tint for Conservatories is ideal for fitting on glass conservatories. This creates an opaque finish to the roof which is cost-effective, lightweight and easy to install. The benefit of installing Window Tint is that it reduces 30% of Solar Glare, effectively stopping the sun's glare from shining off the multifoil insulation we highly recommend installing.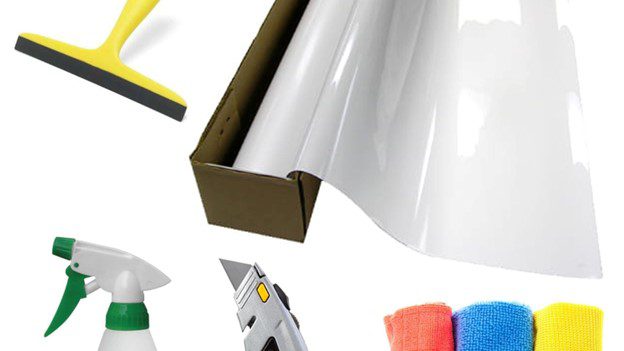 Conservatory Insulation Top Tip #2:
Reduce draughts wherever possible! Draughts are not only extremely bothersome and interfere with how much you enjoy your conservatory, but they also do nothing to help you keep the area at a comfortable temperature. To ensure that your conservatory maintains a comfortable temperature, check that all of the windows and doors are properly draught-proofed.
Conservatory Insulation Top Tip #3:
Soft furnishings such as blinds, throws, and pillows can add warmth to your conservatory space, they are practical and not just for show, as you will find out from the heat retention they provide. Adding window dressings such as blinds, is a terrific technique to help you reduce draughts since they can be opened on brighter winter days to maximise the heat that is already there and closed when your radiators are on to help you prevent heat loss through the glazing. Additionally, it may be worthwhile to take the effort to cover furniture with throws and blankets to lessen the chilly effect of those surfaces, especially leather couches and chairs.
Conservatory Insulation Top Tip #4:
Replace existing flooring, with an alternative flooring material that will aid in insulation. Of course, if you really wanted to (and had the time and money), you could choose underfloor heating and really ramp up the temperature and comfort levels. Even while you won't lose much (if any) heat through the floor of your conservatory, simply walking on a cold surface there might make the space feel chillier. A deep-pile carpet, specially-rated underlay, or floor tiles can help combat this, or if you're on a budget, a sizable rug would work just as well to provide a sense of cosiness.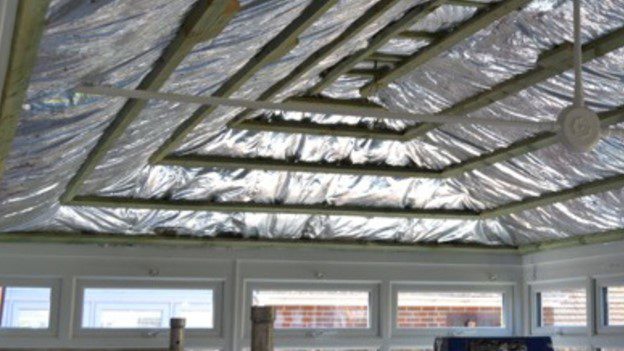 Conservatory Insulation Top Tip #5:
Insulate your roof! You are more likely to have a polycarbonate roof on your conservatory the older it is. Unfortunately, this plastic-like material provides very little insulation and significantly lowers the temperature in your conservatory. It may be pricey, but replacing your old roof with an insulated one that sings and dances may be worth the time, money, and effort. On the other hand you could use our Conservatory Roof Insulation Kit which incorporates the EcoQuilt Expert Multifoil Insulation system. This works by reflecting heat back into your conservatory in Winter and keeping the cold out. In Summer the EcoQuilt Expert effectively reflects away excess and unwanted heat while reflecting a more ambient temperature back into your home. Reducing the need for artificial cooling systems and preventing uncomfortable heat build-up in your Conservatory.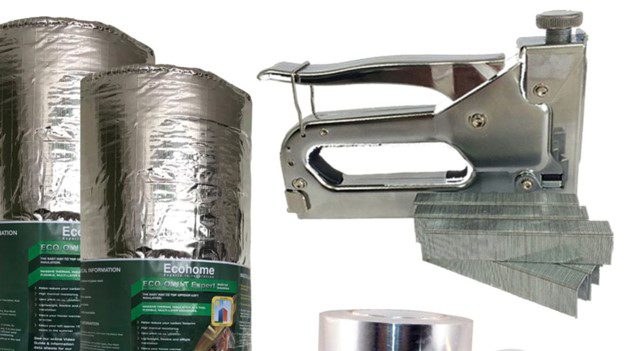 Conservatory Insulation Top Tip #6:
Use heating effectively! There are many who advocate continuously running the heaters in your conservatory. We'll say it right now: those people are mistaken. If your conservatory has a convector radiator (a typical radiator), the heat will rise vertically and most of it will escape through the glass without even beginning to warm the space. As a result, it makes more sense to turn on the heater just when you actually need it; otherwise, you're wasting heat, increasing your energy costs and carbon impact.
Using these suggestions to keep your conservatory at a cosy and welcoming temperature will ensure that it is a place you will want to use all year long. As we have shown insulation is the key and you can invest in insulation for all areas of your home by utilising our range of home DIY insulation kits
HERE: DIY Insulation Kits • Ecohome Insulation (ecohome-insulation.com)
Get in touch if you need some professional insulation assistance from the experts.
We offer a FREE Nationwide Delivery before 2pm to the UK Mainland!
Order before 2 pm Monday – Friday, and receive free next working day delivery (UK Mainland)
Orders placed after 2 pm Friday, or over the weekend, are delivered Tuesday. (UK Mainland)
Follow us on instagram for the latest new and updates @ecohome_insulation
trending_flatBack to News