Ecohome Insulation Trade Pallets
Ecohome Insulation Trade Pallets: The most cost-effective way to purchase insulation for the building trade
Here at Ecohome-Insulation, we offer a range of various essential insulation materials in trade pallets and bundles to make life easier for our friends in the building trade, we know time is money and when organising materials for each project, you need to be as efficient as possible. So we ensure that each of our trade pallets ticks all the boxes you need to keep your clients happy – all of our insulation products are…
Energy Efficient
Reduce Heat Loss
Cost Efficient
From lofts to floors we have a trade pallet to suit each area of a home, retail, or commercial property >>
YBS SuperQuilt is the highest-performing fully certified multifoil on the market. SuperQuilt is popular in new builds, refurbs, and DIY projects. It is certified by LABC, BBA, and BDA for Building Control.
Nineteen layers of aluminium foil, as well as different foams and wadding, make up a SuperQuilt. The only certified multifoil on the market with real aluminium outer layers is SuperQuilt. True aluminium foils have the advantage of SuperQuilt, which has greater flame resistance qualities while also reflecting 98% of radiant energy.
We propose using our Thermaseal Foil Joining Tape to completely tape and seal SuperQuilt. A lifetime guarantee is included with SuperQuilt when our Thermaseal Tape is applied.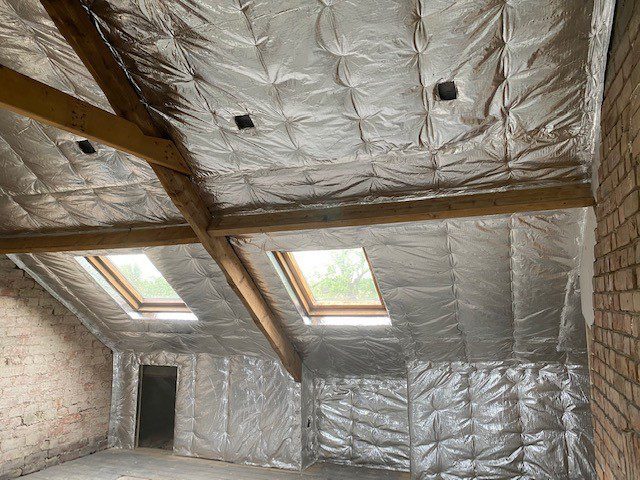 EcoQuilt Expert is a highly reflective 6-Layer Multifoil Insulation Blanket. It is designed to insulate Roofs, Walls, Floors, Conservatories, Garden Buildings, Caravans, and Many More applications.
At 15mm thick in its open state EcoQuilt Expert will compress down to 6mm and is equivalent to around 100mm of Glasswool. In addition, EcoQuilt is equivalent to 50mm of Rigid Boaboard such as Kingspan/Celotex.
With the cost being under £5 a Square Meter, EcoQuilt is our most popular insulation and the highest-performing when measuring Cost vs Performance!
EcoQuilt Expert is supplied in 1.5m x 10m rolls (15 Square Metres) and when installed is designed to be overlapped by 50mm. All Overlaps, Cuttings, and the perimeter are recommended to be Taped and Sealed using ThermaSeal True Aluminium Foil Tape. For our Data Sheet for EcoQuilt Expert Click Here.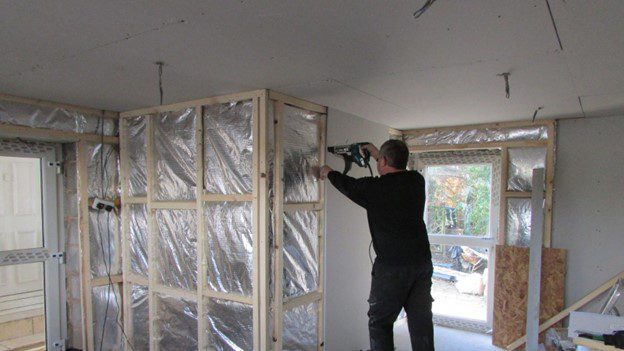 EcoTec Floor-Foam Trade Pallet is a cost-effective solution to insulate cold timber & concrete floors. Floor-Foam is a 4mm dense foam membrane with true aluminium foil on either side.
If you are insulating on top of timber floors, we recommend stapling the product in place.
We advise Thermaseal Double Sided Tape or a non-solvent adhesive if you have a concrete floor
If you do not have access to the underside of your Floor or don't want to remove floor boards then EcoTec Floor-foam is the solution for you. EcoTec FloorFoam prevents cold air from penetrating rooms through concrete and timber floors and helps prevent condensation and drafts while helping dampen any sound. Floorfoam is made from 4mm of high-density foam with a Highly Reflective True Aluminium Foil on either side.
Floor-Floom can be used on ground floors, upper floors, above unheated spaces such as garages, and in rooms where rising cold air kills home energy efficiency. Fitting Floorfoam insulation is simple by laying it directly onto the timber or concrete floor. Ensure the edges are together and seal joints and the perimeter with our 75mm Thermaseal True Aluminium Foil Joining Tape. You can then lay your Laminate floor, Wood, Underlay, and Carpets in the normal way as recommended by the manufacturers.
If installing Vinyl Flooring we would recommend using a thin plyboard above the floor foam. This gives the Vinyl Floor a rigid surface to sit on.
Also if you require individual rolls, these can be purchased at the following link – Click Here!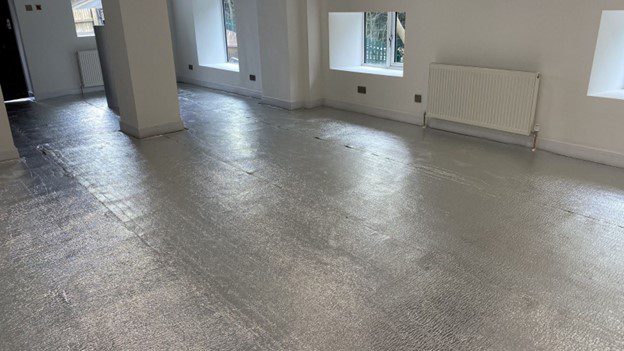 We also offer FREE next working day delivery to the UK Mainland on orders placed before 2 pm. An additional benefit to  Trade pallets is that they can be delivered to your work premises, your own home, or your client's address.
You can use our Free and Easy To Use Online U-Value Calculator to see how our multifoil materials such as SuperQuilt can help. Save on Space, Cost, and Installation Time in your Project – Click Here!
You will see from our excellent Trust Pilot reviews, that all our insulation products receive extremely positive feedback <<take a look>>.
If you require any further assistance at all, you can contact us – Send us a Message or Requesting a Callback or order online or via phone at 0114 323 0029
Take a look at our Instagram @ecohome_insulation
trending_flatBack to News